Everton: Fans not impressed with Son Heung-min's apologetic celebration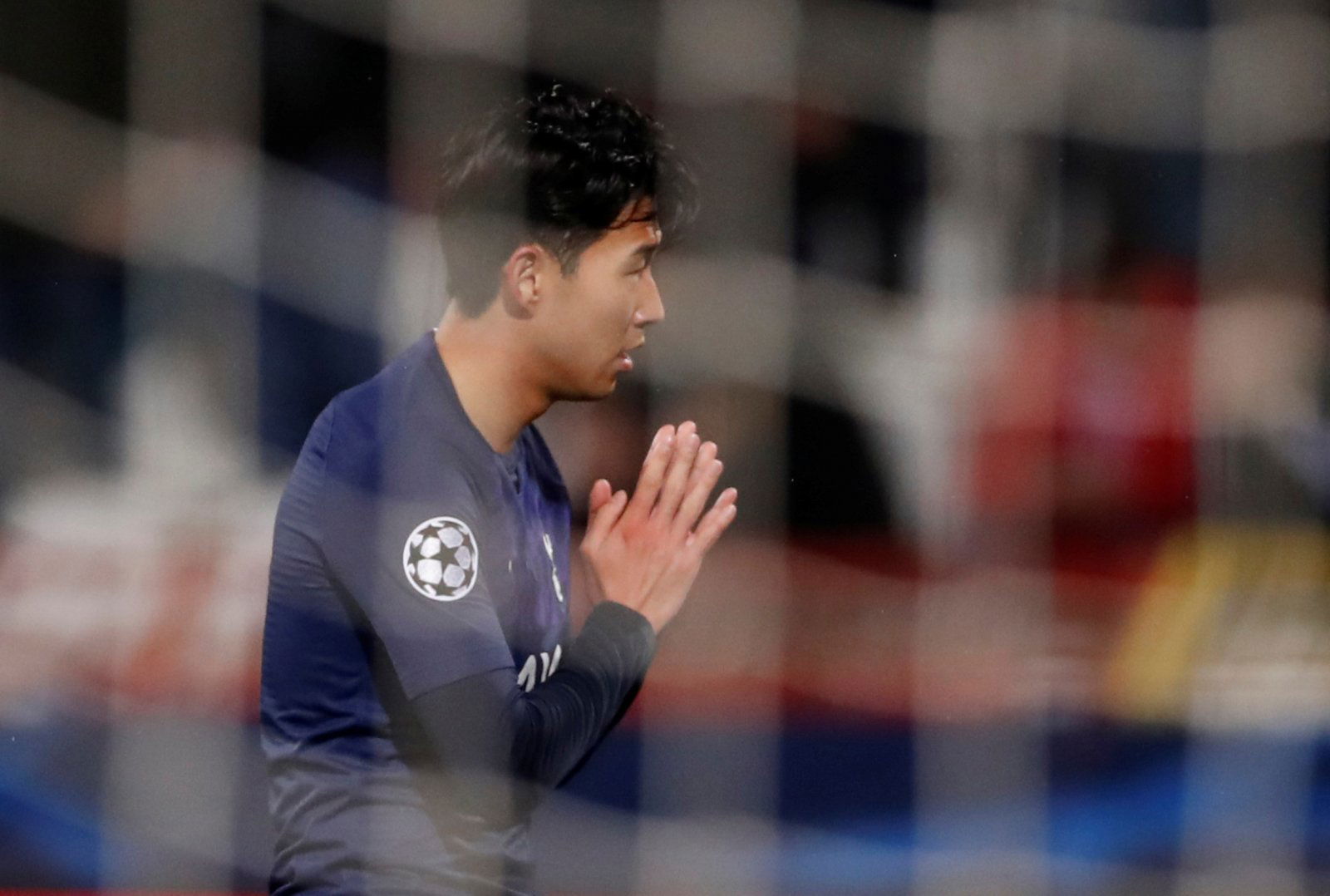 Everton supporters were angry with the celebration of Tottenham winger Son Heung-min during their Champions League win against Red Star Belgrade, directed towards midfielder Andre Gomes after his horrific ankle injury.
The Portuguese midfielder suffered a fractured dislocation of his right ankle after a tackle from the South Korea international that led to him landing awkwardly on the Goodison Park turf.
The game ended 1-1 as goals from Dele Alli and Cenk Tosun made up the goal tally. However, the game was overshadowed by the awful trauma to Gomes.
The Daily Express revealed that he could be out for up to 12 months as he recovers from his injury.
You imagine that celebration is meant for Andre Gomes. Class from Sonny 🙌🏼 pic.twitter.com/tYCygSiklU

— James Burford (@JamesBurf) November 6, 2019
Supporters did not buy Son's apology and made their feelings clear on social media about his celebration.
One fan accused him of "play-acting" for the camera, while another said that he should have accepted the red and voluntarily served the ban.
Here are some of the many furious responses from Everton fans:
What's class about it

— Francis Henshaw (@frankhenshaw) November 7, 2019
Accepting his punishment would have been the purest form of contrition. Not play acting for the camera.

— Valleywhit (@valleywhit) November 6, 2019
Would have meant absolutely nothing. Public display of self indulgence. Does he not have a phone could of called him and apologised

— michael blakey (@mblakey84) November 7, 2019
Real class pic.twitter.com/UEn9yyBcXL

— Wharto (@Wharto6) November 6, 2019
Class would of been not causing injury In the first place got over his upset quick enough

— Anne Blinkhorn (@BlinkyblueA) November 6, 2019
— Duke Silver (@Carl0sAlbert0) November 6, 2019
Classy..

🤦🏻‍♂️

— Jay Whewell (@JayWHEWELL) November 6, 2019