Everton: Fans praise Lucas Digne for classy Andre Gomes tribute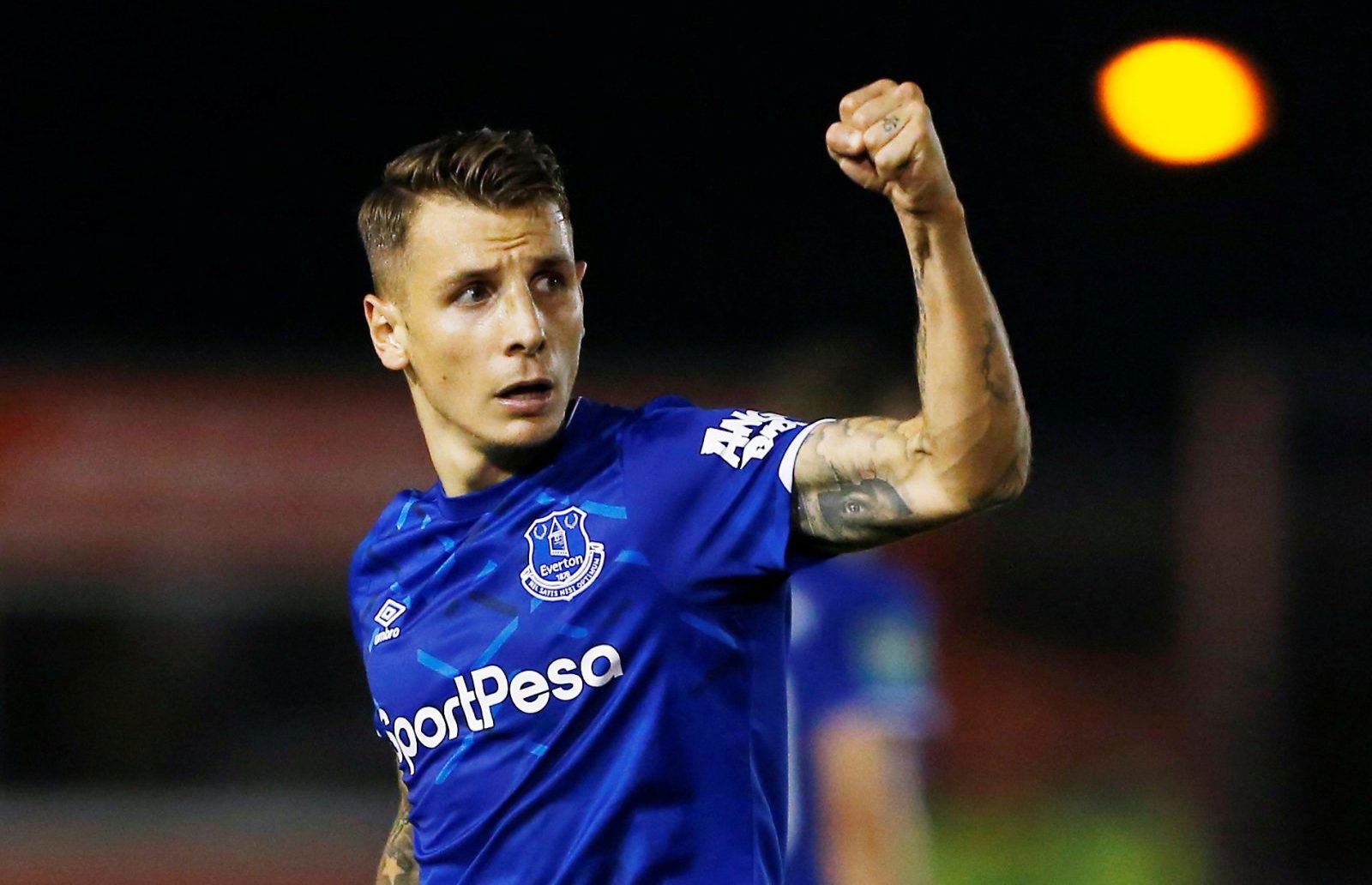 Everton midfielder Andre Gomes suffered a horror-injury at the weekend during the Toffees' 1-1 draw at home to Spurs, with immediate surgery required, but Lucas Digne insists he will come back stronger than ever. 
The French defender could do nothing but watch on when Gomes was stretchered off the pitch with a severely dislocated ankle, and from thereafter had to concentrate on helping the blues nick a 97th-minute equaliser courtesy of Cenk Tosun. 
Now, the full-back has had plenty of time to reflect on the incident and has since come out with a heartwarming statement regarding Gomes' heart and belief – with no doubt in Digne's mind that he will return better than ever.
In an official club statement, Digne said: "We are with him and we are always together. He is an unbelievable player and an unbelievable man. I am not worried about his mentality. I know he will come back stronger."
Responding to the brilliant statement, fans held a tribute of their own for the Toffees captain in the replies.
Attacking players often get the spotlight but I believe that Lucas is the best all round player at the Club. And that's before you consider what a great guy he seems too 💙

— Mark Pendleton (@sunscreemer) November 6, 2019
Yes, Andre will back stronger than ever💙

— Suravy G. (@blaugrana_su) November 6, 2019
My captain

— Lachlan (@_lachiie) November 6, 2019
Let's hope for a full recovery and your back as soon as possible.

— Kelvin (@KelvinPhelpsk) November 6, 2019
— LJB (@LJB1878) November 6, 2019
I recognise you as captain Lucas not the bloke who consoles other sides players

— Owen #GTTO (@owenparkes123) November 6, 2019