Everton: Fans question former striker's market value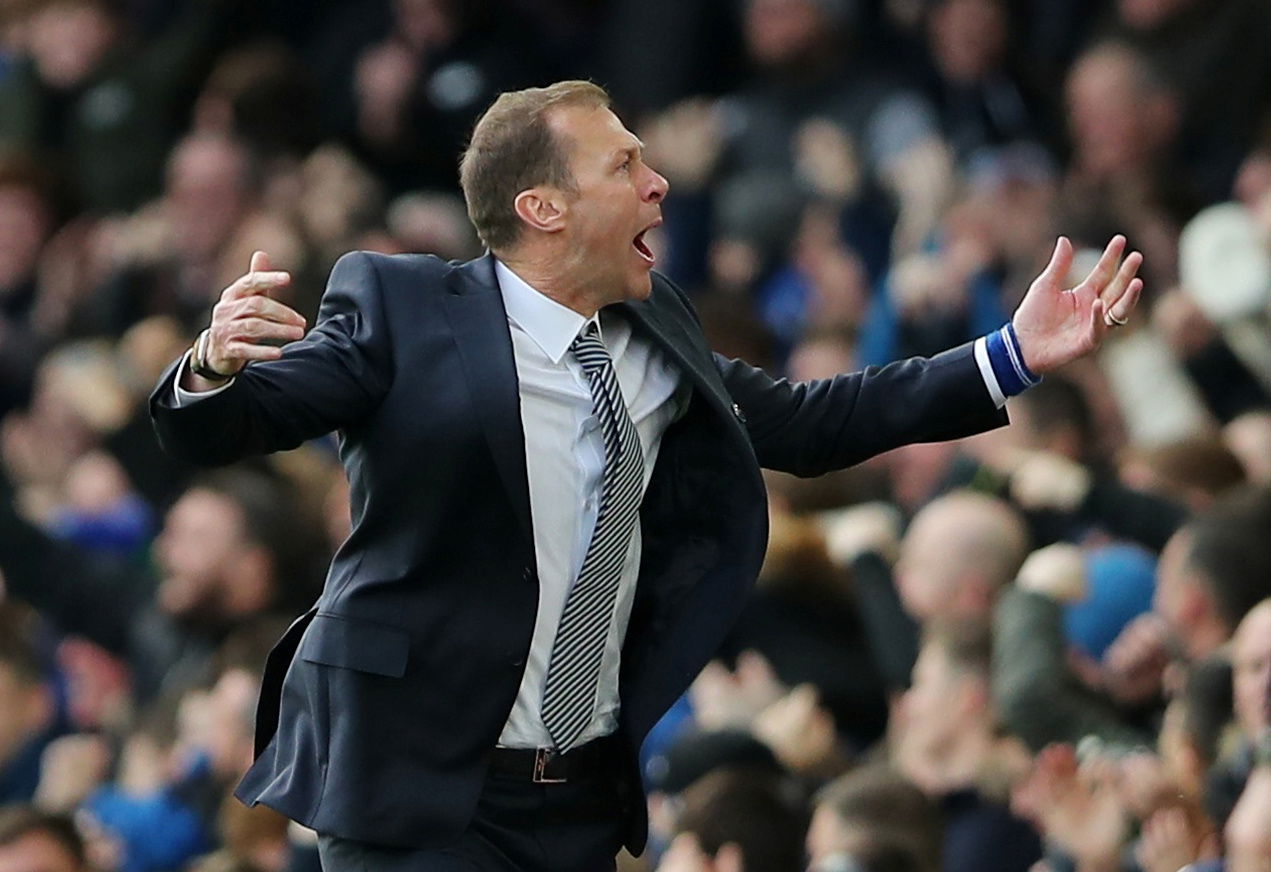 Plenty of Everton fans have given their thoughts on how much former striker Duncan Ferguson would be worth in today's transfer market.
Ferguson initially arrived at Goodison Park in October 1994 from Scottish Premier League side Rangers, and he would immediately make an impact at the club, prompting a five-year stay at the club.
Netting an impressive 65 goals in 253 games for the Toffees, Ferguson is fondly admired by their fans for his time spent at the club, and he continues to be a presence on Merseyside as he now has a coaching role which also saw him become caretaker manager earlier this season.
After spending time away from Everton with Newcastle United, the Scottish striker would return to Merseyside in a transfer worth £3.75m which would see him spend a further six years at the club before calling time on his playing career in 2006.
With transfer fees hitting the multi-million pound mark nowadays, Ferguson's deal at the time of his return to Everton would have been seen as expensive, but fans have now given their opinion on the former player's worth – if he was playing today.
Reacting to the question posed by Twitter account @thetoffees_com, fans discussed the striker's worth…
How much would a prime Duncan Ferguson be worth in today's market? #EFC

— The-Toffees (@thetoffees_com) April 28, 2020
Only Newcastle could afford him.

— Anthony Scotland (@ScottyTMJ) April 28, 2020
£38.7m

If he wasnt injured so much I'd say £54.4

— David Carter (@itsdavidcarter) April 28, 2020
Somewhere between £40-50m I'd say

— Aidan Walters-Williams (@ajdoublew) April 28, 2020
If he wasn't injury prone he would be worth close to the 100m mark. He was unplayable in his prime and I have never seen anyone who could jump as high as him since. He could jump as high with his head as the goalkeepers hands when the goalkeepers were jumping for the ball.

— James Ravenscroft (@JamesRavo1) April 28, 2020
Not much id say , loved him to bits but the game has moved on , no long balls or crosses into the box which was his strengths

— Karl lang (@Karllang3) April 28, 2020
How much is ronaldo worth ? …..

Triple it !

— Danny (@DannyUTFT) April 28, 2020
You'd have to compare him with a current striker that scores about 7 goals a season and is very often injured……so whatever Andy carroll is worth now probably.

— Grinno (@D2G1878) April 28, 2020
Honestly, we ruined him, our entire game was long balls and crosses, he actually had an excellent touch and technique but we didn't have the calibre to play that game. We induced those injuries. With today's players and game, easily 45m + How much did NUFC pay for Joelinton?

— Sam Callister 🇬🇧 🏴󠁧󠁢󠁷󠁬󠁳󠁿 (@sam_callister9) April 28, 2020
Everton fans, what do you think? Let us know below…