Everton: Fans react to 'behind closed doors' Premier League games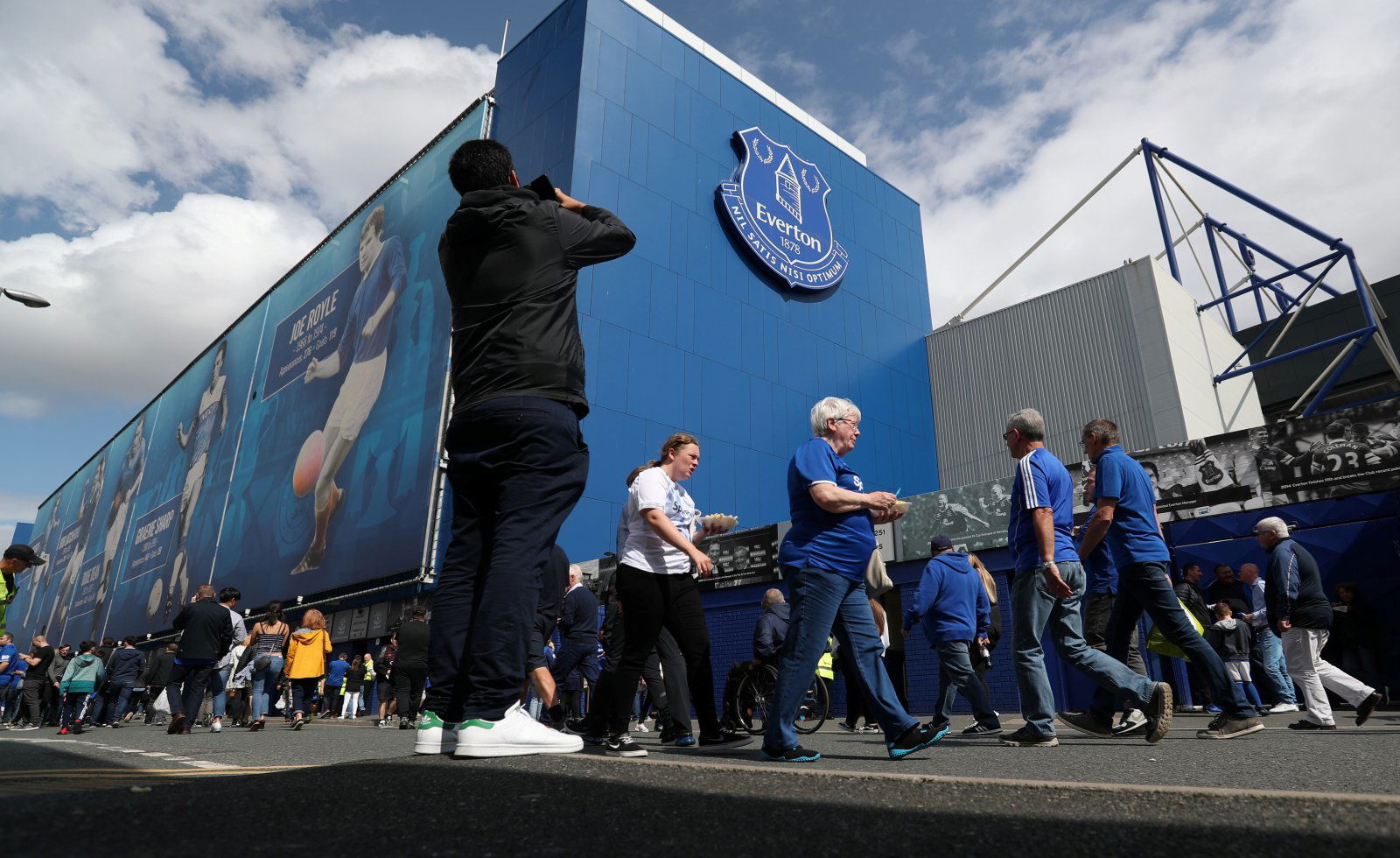 A recent report has declared that the Premier League are discussing the next steps for tackling the spreading of coronavirus in English football after Leicester City players have been the latest to show symptoms of the virus.
According to The Times, the top flight of English football will soon be set to play the remainder of the league games behind closed doors, with no bars or clubs airing any fixtures to avoid congregation.
Real Madrid is among one of the most recent teams to be forced into quarantine (via BBC Sport). Nottingham Forest owner Evangelos Marinakis has also tested positive for coronavirus.
It's a hot talking point amongst football fans as many discuss the uncertainty of how the Premier League will play out the remainder of its course. Many Everton fans are also speculating over the decision to play in front of empty stadiums, with many fans branding it a 'joke'. Others are simply scoffing and calling the whole thing 'disgraceful'.
Disgraceful.

— Marcel B (@DNA_EFC) March 11, 2020
Play them in a training ground. What's the point home team has no advantage. Turning into a farce.

— Martin Kitney (@realkitters) March 12, 2020
Not lifting 3pm's is a joke. Match of the day views gonna be through the roof now

— Elliot🦑 (@ElliotB1878) March 11, 2020
What's the point of football without the fans? At least Liverpool's championship season will always be associated with a global disaster with no parade to follow. Hahaha

— Deep State Agent Dave (@GiganticBlue) March 11, 2020
Behind closed doors isn't right. It's unfair to Everton to not allow an atmosphere to get the players pumped.

— Dom (@Dom_EFC) March 12, 2020
As PSG fans did last night, fans will likely gather at the ground anyway. Totally defeats the object of this, you either need to let fans in or call games off.

— River Mersey FC (@Gazala2) March 12, 2020
What do you think of the Premier League games being played behind closed doors, Blues?