Everton: Fans reflect on Phil Neville's playing days in blue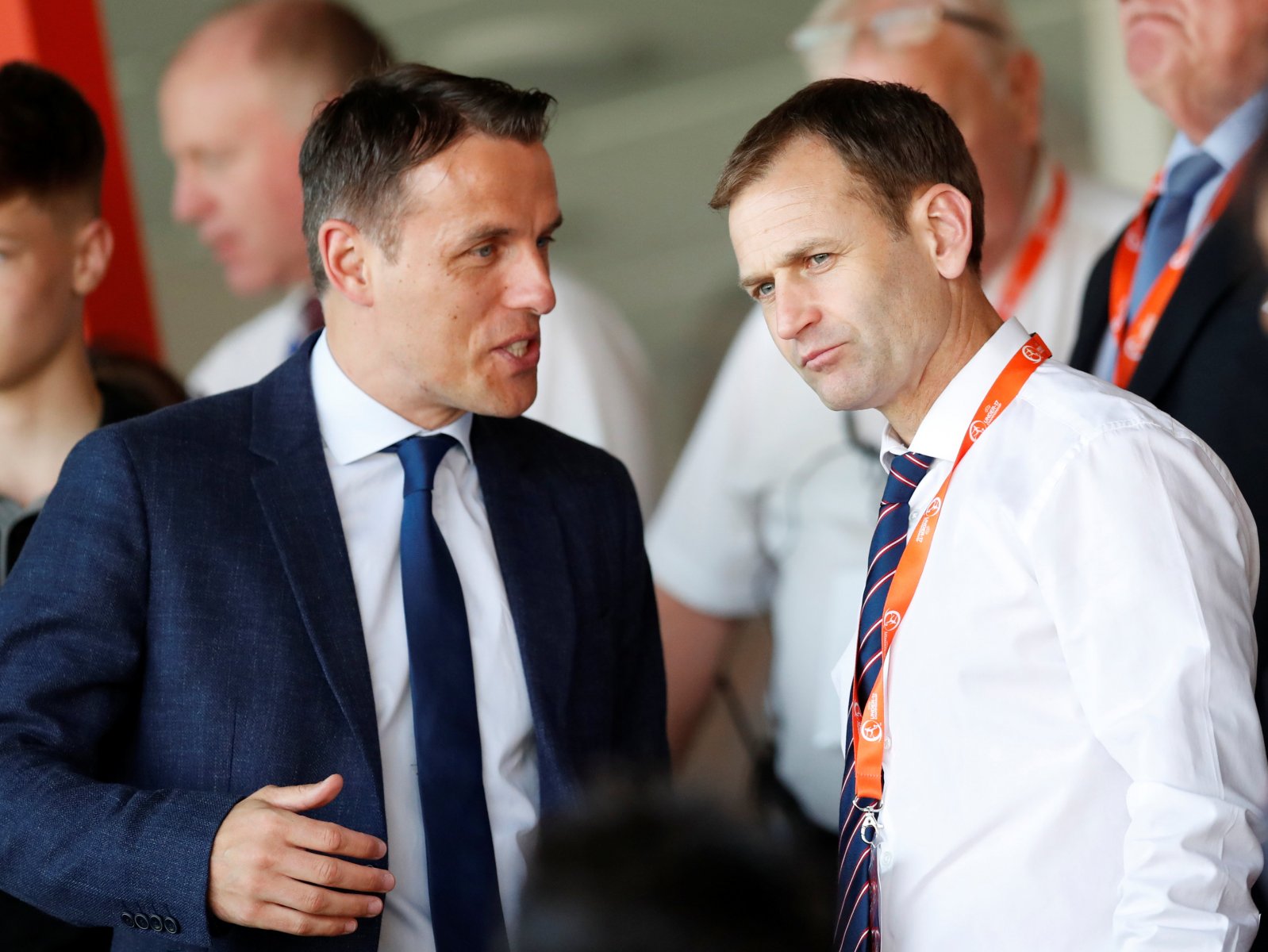 Phil Neville is receiving a lot of praise on a tweet by @thetoffees_com, as the fanbase describes the former Everton man in one word. 
The Mancunian didn't get off to a dream start at Goodison Park after completing a £3m move from Manchester United in 2005 (via BBC Sport). His former allegiance with the rivals saw the Blues take longer than usual to warm to their newest addition. Neville had spent just under a decade playing for United after rising through the academy, totalling 378 appearances (via Transfermarkt).
However, he repaid the fans' faith and spent eight years with the Merseyside outfit before retiring in 2013. The ex-England international made a total of 303 appearances for Everton, scoring five goals and assisting ten (via Transfermarkt).
Supporters are reflecting on Neville's time with the club and are responding to the tweet with the description they feel fits him best. One Toffee has said he was 'committed 100%' whilst many others have labelled him 'professional' and 'honest'. Meanwhile, one fan has told those with more negative comments to 'give him some credit'.
Yeah he was a manc, but he was one of the family he tried every day, give him some credit pls

— Chris Treadwell (@ChrisTreadwel17) May 10, 2020
Professional.

— Ian Kemp (@IanKemp2) May 10, 2020
Passionate

— Paul (@tubby_toffee) May 10, 2020
Tackle! pic.twitter.com/BvPLHQ9EGX

— Andy Dunn (+) (@AJDEFC) May 10, 2020
Honest

— leftwingdave (@leftwingdave) May 10, 2020
Committed 100%

— John ( keysey) (@keysey1878) May 10, 2020
Effort.

Not sure why he gets so much stick. He is a Man u man but when he played for us, he never gave less that 100%.

— Phil McNamara (@Phil_McNamara) May 10, 2020
How would you describe Phil Neville, Everton fans? Let us know in the comments below!