Everton: Fans reflect on 'what could have been' had Farhad Moshiri hired Lucien Favre amid Marco Silva uncertainty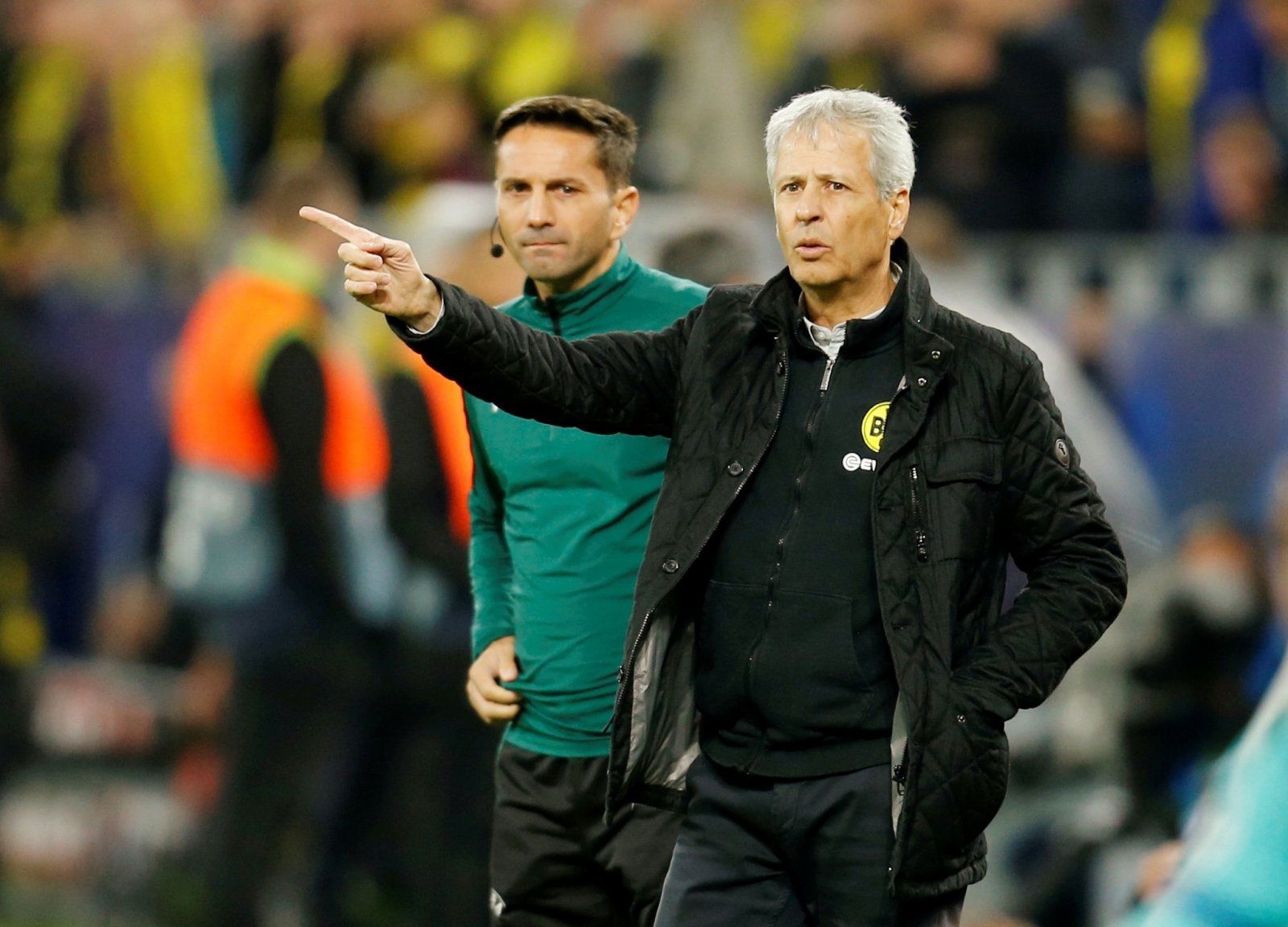 Many Everton fans have been reflecting on 'what could have been' had majority shareholder Farhad Moshiri appointed Lucien Favre back in 2016 rather than Ronald Koeman, amid the growing uncertainty over Marco Silva's future at Goodison Park.
Everton have taken just two wins from the opening eight Premier League games of the season, and head into the international break inside the bottom three after losing four on the bounce, in which the Blues scored just twice.
Silva's record is now bordering on the edge of being unrepairable, and reports have surfaced that Everton's Director of Football Marcel Brands is lining up Ajax's Erik ten Hag (90min) as a potential candidate to succeed the Portuguese should the axe fall, while Football Insider claim ex-Blues boss David Moyes could be in the running.
Changes are not expected imminently, though, with Silva due to take charge against West Ham United on October 19, in what the Toffees chief personally describes as a 'must-win' fixture (Telegraph).
But losing against the Hammers would see that Silva's record for the term matches that of Koeman at the time of his sacking in October 2017 (BBC), when defeat by Arsenal left Everton in the relegation zone and with two wins from nine league games.
Koeman moved to Everton from Southampton in 2016 as the replacement for Roberto Martinez, after guiding the south coast side to successive seventh and sixth-placed finishes in the Premier League, and winning 44 of 91 games across all competitions (TransferMarkt).
Another candidate for the position was the now-Borussia Dortmund head coach Favre, who claimed in 2016 that he was on Everton's list of options to replace Martinez before accepting an offer to take charge of OGC Nice (Mirror).
"I know that I was on Everton's shortlist, but I didn't want to wait any more," Favre said at the time.
The Swiss manager went on to win 43 games out of 99 at the French outfit (TransferMarkt) before moving to Germany in 2018, where he boasts a 2.09 points-per-game average after 56 fixtures at Dortmund.
Some Everton fans have now shared that upon reflection they wished Moshiri had targeted Favre instead of Koeman back in 2016, and things may have been very different at Goodison Park had he done so…
You're going to make me cry

— Talk of the Gwladys (@TOTGwladys) October 8, 2019
So Moshiri started with a mistake, then didn't set on favre. Then bowed to more fan pressure and pumped Koeman, looks like he will bow again and sack another of his men.

— Richard (@lazyrichie) October 8, 2019
I said all along Favre what he's done with all the teams he's been at

— dylan davies (@dylanjd14) October 8, 2019
Wow should of appointed him over koeman obviously moshiri was adamant on koeman

— Steven Verhoeven (@steverhoeven) October 8, 2019
That's not a "fun fact" it made me cry and dream of what could have been, instead I've had nightmares that included RK, SA & MS

— Eoin B (@ceathrumor) October 8, 2019
Bet he be still there now too

— James Andrews (@SavEliiz2014) October 8, 2019
Koeman was a logical choice back then, anyone who says otherwise is deluded. He did a better job than Pochetino. His Southampton came within 3 points of top 4. Sure it didn't work out for him but back then getting Koeman was a coup

— Aniket Kesarkar (@askEvertonian08) October 8, 2019
This doesn't feel like a fun fact tbh

— Dan (@EfcDan15) October 8, 2019
Come on fella, anyone with a brain cell knew Lucien Favre should always have been the preferred options over Koeman.

— Michael (@greenallefc) October 8, 2019
I wanted De Boer lol, could've turned out just as bad

— Ross (@rossEFC95) October 8, 2019