Everton: Fans relive Antolin Alcaraz's abysmal 2015 performance against Dynamo Kiev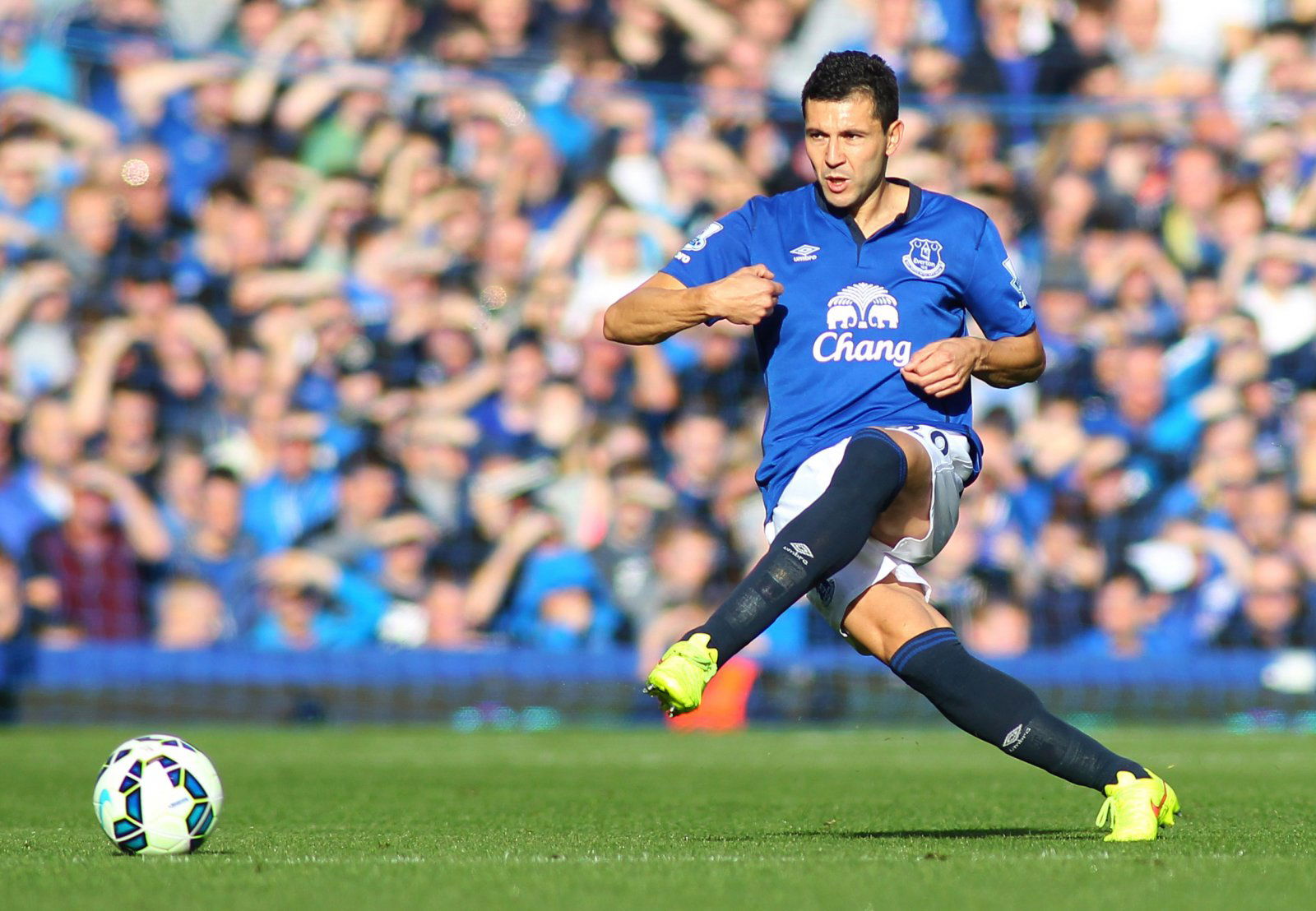 Fans have taken to Twitter to relive and discuss their 5-2 loss to Dynamo Kiev in 2015, including the woeful display from defender Antolin Alcaraz. 
Responding to a tweet from @grandoldteam, Toffees are looking back at the Paraguayan's torrid performance across the back four.
After winning the first leg at Goodison Park 2-1, the Blues looked optimistic as they prepared to travel to Ukraine to face off once more. With a spot in the Europa League quarter-finals at stake, it seems the pressure was all too much for Alcaraz, who was targeted the entire game. Dynamo Kiev's pressure-piling paid off and the hosts won 5-2, securing a 6-4 win on aggregate.
Less than six months after his problems in Kiev, Alcaraz was offloaded by the club, joining La Liga side Las Palmas as a free agent.
Everton fans are still furious over his poor performance, with one supporter claiming he is the 'worst player to put on an Everton shirt' whilst another simply said he was 'shocking.'
Worst player to put on an Everton shirt I've seen

— Adam (@zooweemamma_) May 3, 2020
Not just Kiev. I had a Facebook memory today that essentially blamed Alcaraz for the wheels coming off during that run-in in 2014.

— discodiscodiscodisco (@StuWTID) May 3, 2020
Nightmares anytime he played. A barometer of how bad a central defender can be

— The Gog 🇵🇹🇧🇩🇺🇳🇦🇶🤮 (@spoddgy) May 3, 2020
How we ever had him in our team I don't know. How we've STILL got Martina is another mystery!

— Andy Forsyth (@Andy_Forsyth) May 4, 2020
Like someone's dad had won a competition to play for EFC despite them not having played football for years! 🤦🏻‍♂️🤦🏻‍♂️😰

— Andy Bill (@Andy_Bill70) May 3, 2020
Only saw the game on TV, but he was shocking, think he played in Derby around that time & got absolutely shredded as well.
Bobby had a blind spot for Alcaraz & Kone God only knows why.

— colinsmith50 (@colinsmith50) May 4, 2020
Blues fans, describe Alcaraz's time with Everton in just one word…