Everton: Fans rubbish comments made by former boss Roberto Martinez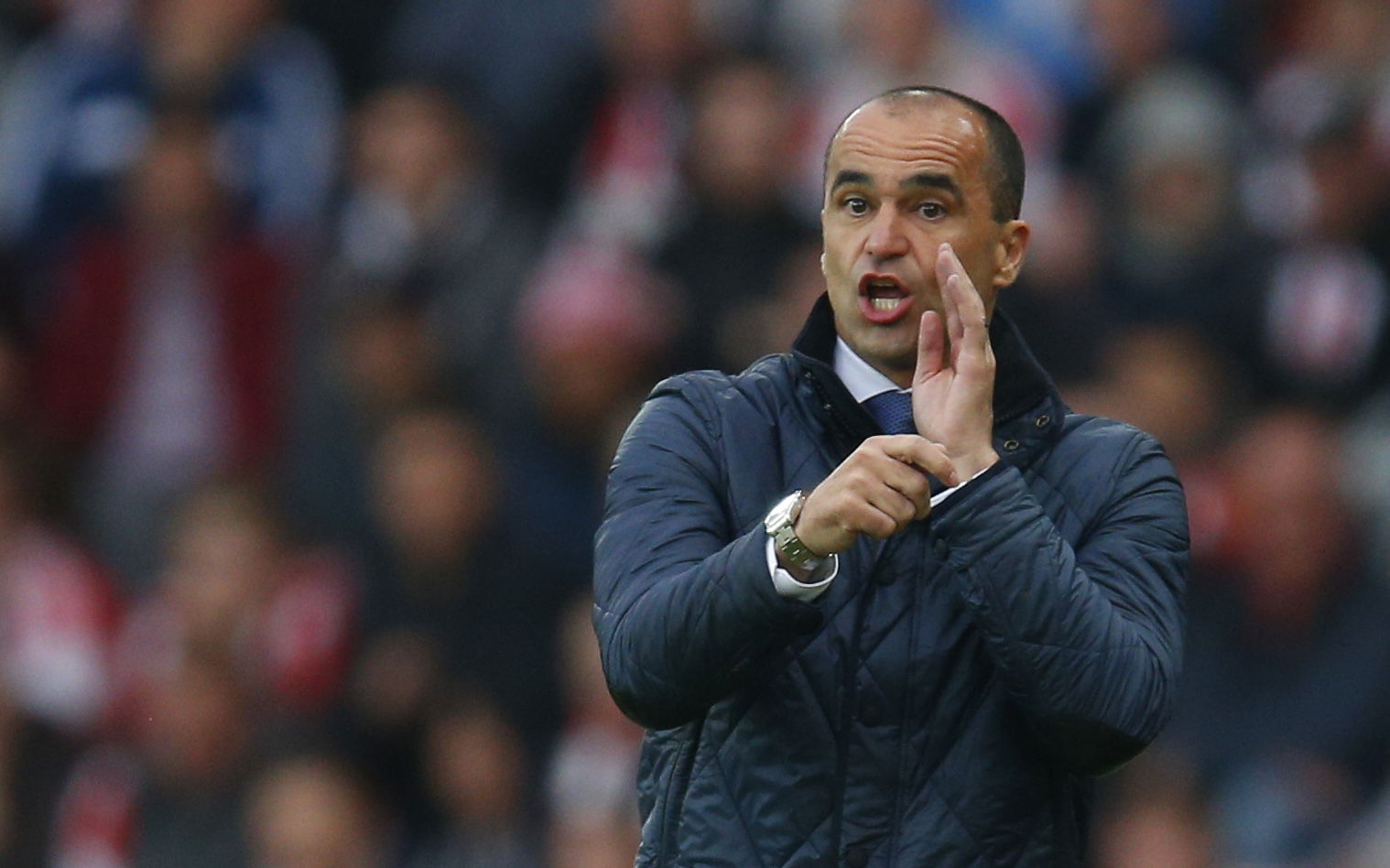 Everton fans have been reacting to comments made by the former Everton manager Roberto Martinez after he said he had "unfinished business" during his tenure.
The Catalan, who is now the head coach of the Belgian national team, was sacked in May 2016 after just over three years at Goodison Park. He coached the Toffees through 143 games and accumulated an average points-per-match total of 1.56 since he moved to Everton from Wigan in 2013.
Martinez led the Blues to the semi-finals of the FA Cup and League Cup in his final season, as well as guiding the club to their highest ever points tally in the Premier League of 72, which saw them finish 5th in the standings.
Roberto Martinez has 'unfinished business' at Everton and says he needed extra time.

The Catalan has spoken on his Goodison Park tenure👇https://t.co/rJhqyjgUqi

— Everton FC News (@LivEchoEFC) October 28, 2019
Speaking to Goals on Sunday (via the Liverpool Echo), Martinez believed he should have been given more time at the club.
"I loved my time at Everton. I only have great memories, we finished with 72 points.
"We were in Europe, we were in two semi-finals of the domestic cups, we invested heavily with the young players and you see how John Stones, Ross Barkley and Gerard Deulofeu, Romelu Lukaku. You only have treasured memories of Goodison Park…the fans and we had great times.
"For me, it has always been unfinished business. I always felt the plan that we had in place…maybe needed another three or four years.
"Maybe our plan was a little bit different. It was trying to get silverware and then build on that success rather than to compete in an impossible way to finish in the top four with the different demands".
Supporters have not forgiven him after some of the decisions that he made over the years.
Here you will find some of the best comments from Everton fans:
The man had James McCarthy playing like Sergio Busquets. Heart says yes but head says no😂

— dan wils (@DanWilsonnnn) October 28, 2019
Sorry but Roberto Martinez struggled to organise our defence and extra time he sought wouldn't have made any difference. I understand he wasn't that interested in sorting out our defence in his tenure. @EvertonBlueArmy .

— Peter Papadopoulos (@PeterPapadopo11) October 29, 2019
He's still better than Silva though #UnpopularEvertonOpinions

— Ainz Ooal Lotte (@quadraspazzed) October 28, 2019
Never forgive him playing Alcaraz, effectively costing us in europa league quarter.

— Simon Barry (@bigsimo79) October 28, 2019
Yep that unfinished business he talks about is getting us relegated. So let's leave that unfinished business as unfinished shall we.

— Gareth Jacob (@Garethwjacob18) October 28, 2019
Nope same as Silva
1) no plan B
2) cant organise a defence
3) Cant admit when we are awful
4) Cant admit his own mistakes
5) praises opponents when the beat us
6) only got goals because of Lukaku

— BlueBoy1878 (@Parko1878) October 28, 2019
Roberto Martinez has unfinished business don't make me laugh

In his last season in charge we had the lowest points total at home in the History of Everton Football Club based on 3 points for a win

It was even worse than now the football was absolute dross in his final season

— stephen smith (@60grand60grand) October 28, 2019
Blimey, if we'd have carried on for another 3-4 years of his plan we'd of been in League 2.Should have learnt from his defensive mistakes (which continue to this day), he'd still have a job. The attacking football that first season was a joy, it then reverted to tippy tapping

— James Evans (@JIMMSTER79) October 28, 2019