Everton: Fans slam Digne's defensive efforts vs Wolves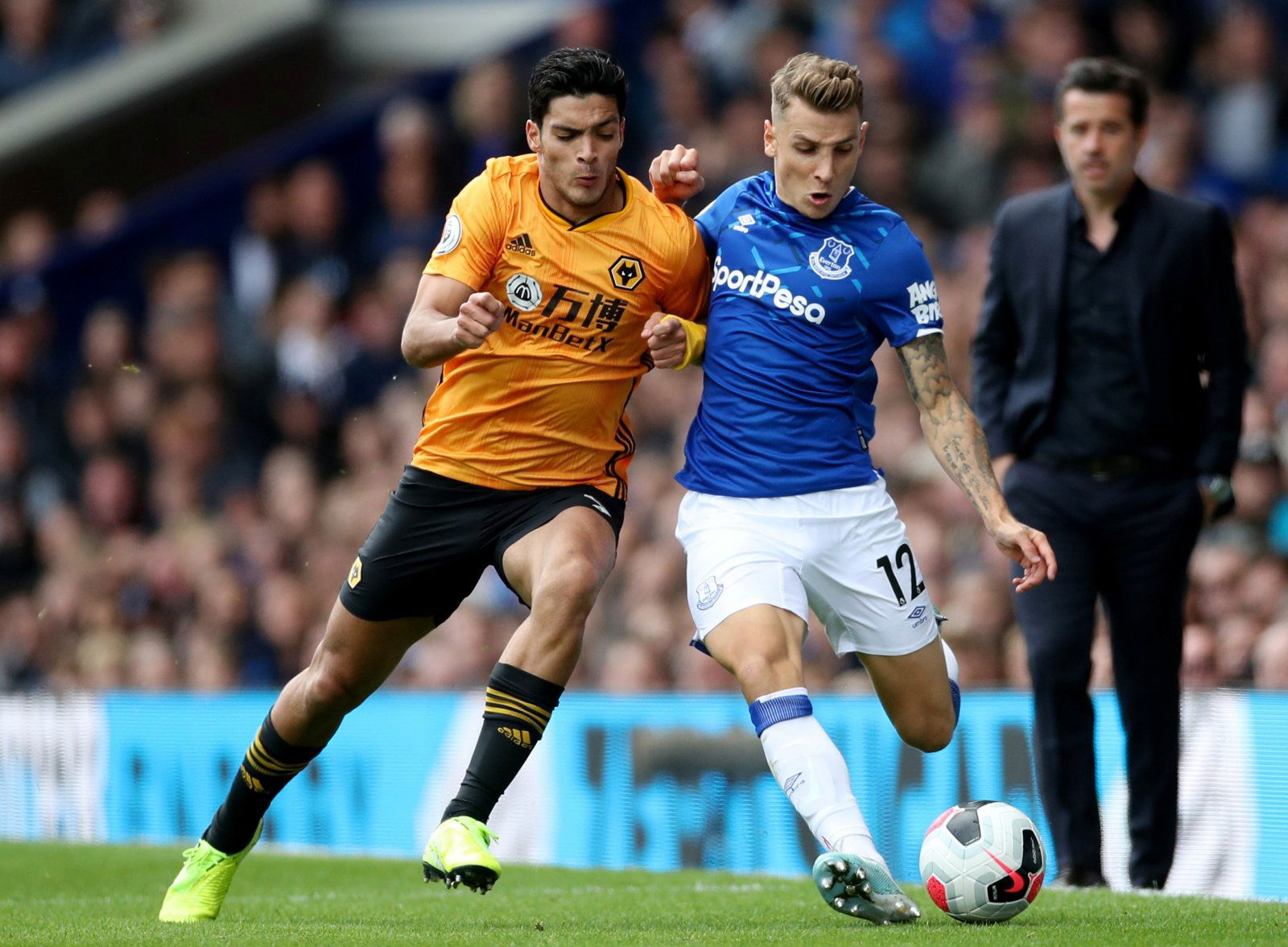 Everton welcomed Nuno Espirito Santo's Wolves to Goodison Park at the weekend coming off the back of a win over League One side Lincoln City in the Carabao Cup, but having tasted defeat in their last top-flight fixture.
Digne had featured throughout the EFL Cup affair at the Sincil Bank Stadium, and earned WhoScored's Man of the Match award with an 8.9 out of ten after winning each of his four attempted tackles, penning one clearance and one interception.
The football statistics company only awarded the French left-back a 7.6 rating against Wolves, though, as he committed two fouls, failed to take possession with half of his attempted tackles and misplaced 23 per cent of his passes, but managed eight clearances, one interception and assisted Richarlison's winner.
The Liverpool Echo were even harsher with their rating of the former FC Barcelona defender, meanwhile, as they deemed his efforts against the Molineux natives to only be worth six out of ten as he was beaten far too easily by Wolves winger Adama Traore and was at fault for each of the visitors' goals.
Everton supporters were quick to share the same sentiments on social media during and after the game, with fans claiming the 26-year-old was failing to deal with the 'bread and butter' of his position and that it was a bad day at the office for the Meaux-born defender.
Here's a selection of the messages shared…
Poor defensively – Digne is getting exposed without the supreme work rate of Bernard helping him out. Worst half defensively I've seen from Digne I think. If Wolves score again, it will be down our left side. Great for us to be scoring goals though, especially from open play #EFC

— BornABlue (@BornABlue1986) September 1, 2019
Lucas Digne starting to wind me up today. Stop getting touch tight to a player like Adama Traore, one touch spin and gone, fullbacks bread and butter that.

— Junior (@BoxxxyEFC) September 1, 2019
Digne needs to take a step off Traore, he keeps getting rolled.

Delph is still getting up to speed, so excuses for the odd sloppy pass.

We just need to be a little more composed on the ball, we are doing alright. #efc

— W-D-L repeat. (@BlueDanEFC) September 1, 2019
Appalling defending from #Digne #efc

— Simon Currie (@sicurrie) September 1, 2019
Poor game from Digne today

— G (@GeorgeWoodEFC) September 1, 2019
Digne responsible for both wolves goals. Digne also sets up richi for the match winning goal.

What a lad. #efc

— Cat of the Canals (@otrochris) September 1, 2019
Deserved that win. Great to score 3 goals and show our attacking threat. Digne was terrible but he's been great for us so far and thankfully a rare bad day didn't cost us. #EFC

— Royal Blue (@Merseytoffee) September 1, 2019
Digne got rinsed in the first half by Traore. Coleman's final ball isnt the best but hes better than Sidibie

— Mike (@mikeefc1878) September 1, 2019
He struggled defensively today but he wasn't the only one.. He is still absolute quality at both ends Digne #EFC

— John Coady (@jcefc) September 1, 2019