Everton: Fans slam Mike Parry after suggesting the club should go after Mauricio Pochettino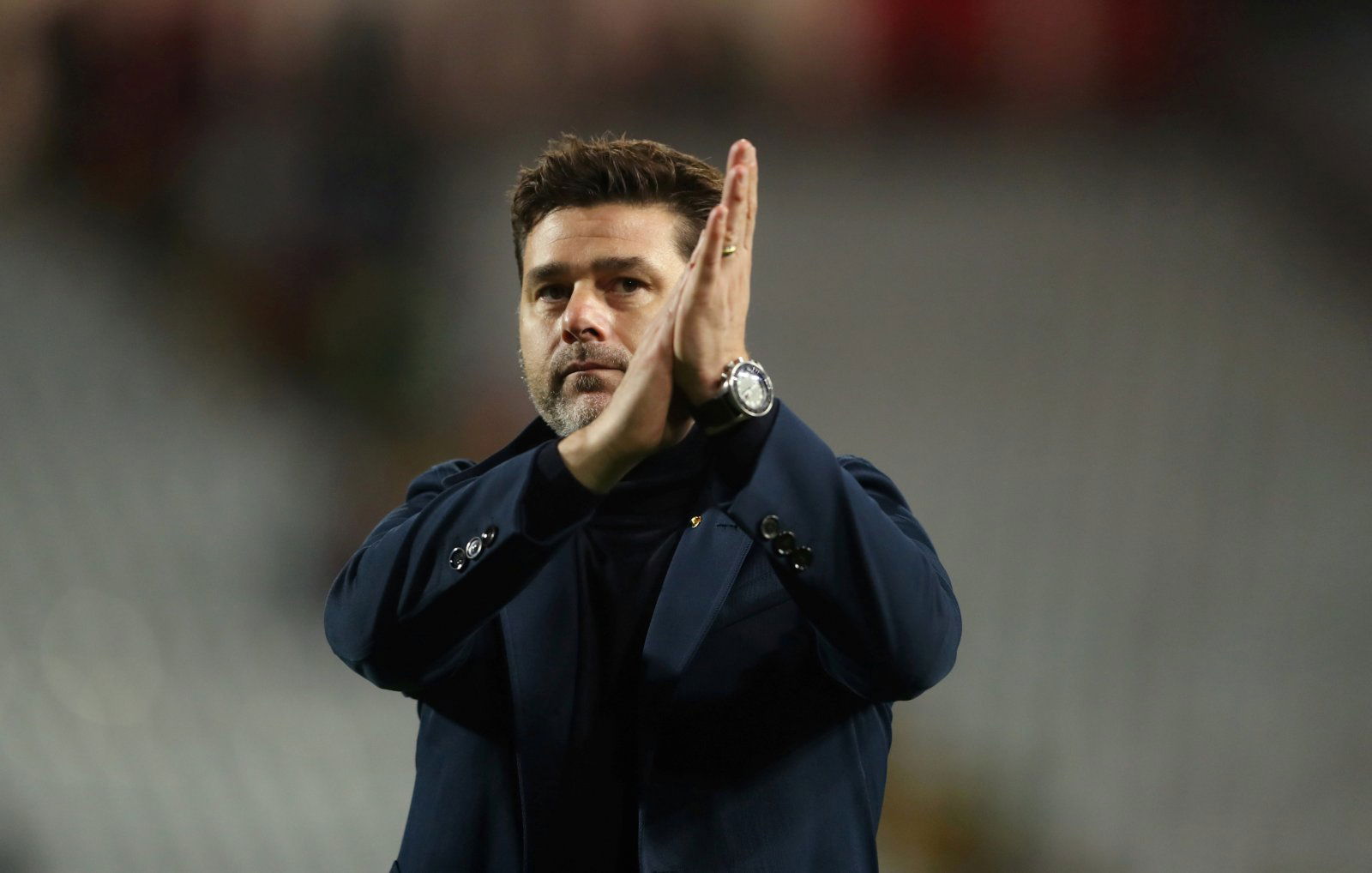 Everton fans have blasted talkSPORT pundit Mike Parry after he said that the Toffees should try and bring Mauricio Pochettino to the club.
The Argentinian manager was sacked by Tottenham on Tuesday after a poor run of results during the start of the 2019/20 campaign. Before his dismissal, he picked up just three wins out of Tottenham's first 12 Premier League games.
It has been well-documented that the relationship between chairman Daniel Levy and Pochettino was not the healthiest that it could be, despite the former boss denying the rumours. His refusal to resign led to him being sacked and now finds himself without a club.
Everton owner Mr Moshiri must now go after Pochettino if he is to be taken seriously in his ambitions to restore our club to greatness. All very well to slosh out £400m on average players and dazzle with pix of a future new stadium. Now get real. @Everton are Magic ..

— Mike Parry (@mikeparry8) November 19, 2019
With the pressure on Blues' manager Marco Silva simmering, Parry believes that the board should try everything to bring Pochettino to Goodison Park in the hope of catapulting the club back to greatness. Everton are currently 14th in the table and the club's away form has been under par during the past two campaigns.
Supporters did not agree with Parry and made their feelings clear on social media about his unrealistic demands.
Here you will find some of the best responses from Everton fans:
What a statement it would be…unfortunately unrealistic

— Stephen Taylor (@jakkdanials) November 20, 2019
Never happen, think it's you that should get real. I'm an evertonian and I disagree with everything you say.

— David Jones – DJ (@david83jones) November 20, 2019
Lol, not a chance

— TheEvertonGamer (@Rdjnewton85) November 20, 2019
We need to know our place in the 'Food Chain' Porky, we'll be under the stewardship of Moyes in January….. Get ya stockbroker belt coins on it. #NoAmbitionFC #SilvaOut

— Local Stuntman (@SCOA22) November 20, 2019
Put the bottle down lad

— Sean (@TheGriff91) November 20, 2019
Not a chance we'd get him. He'll go united,mourinho will go spurs

— Royal Blue (@RoyalBlue1878_) November 19, 2019