Everton: Fans slam Son Heung-min after picking up another red card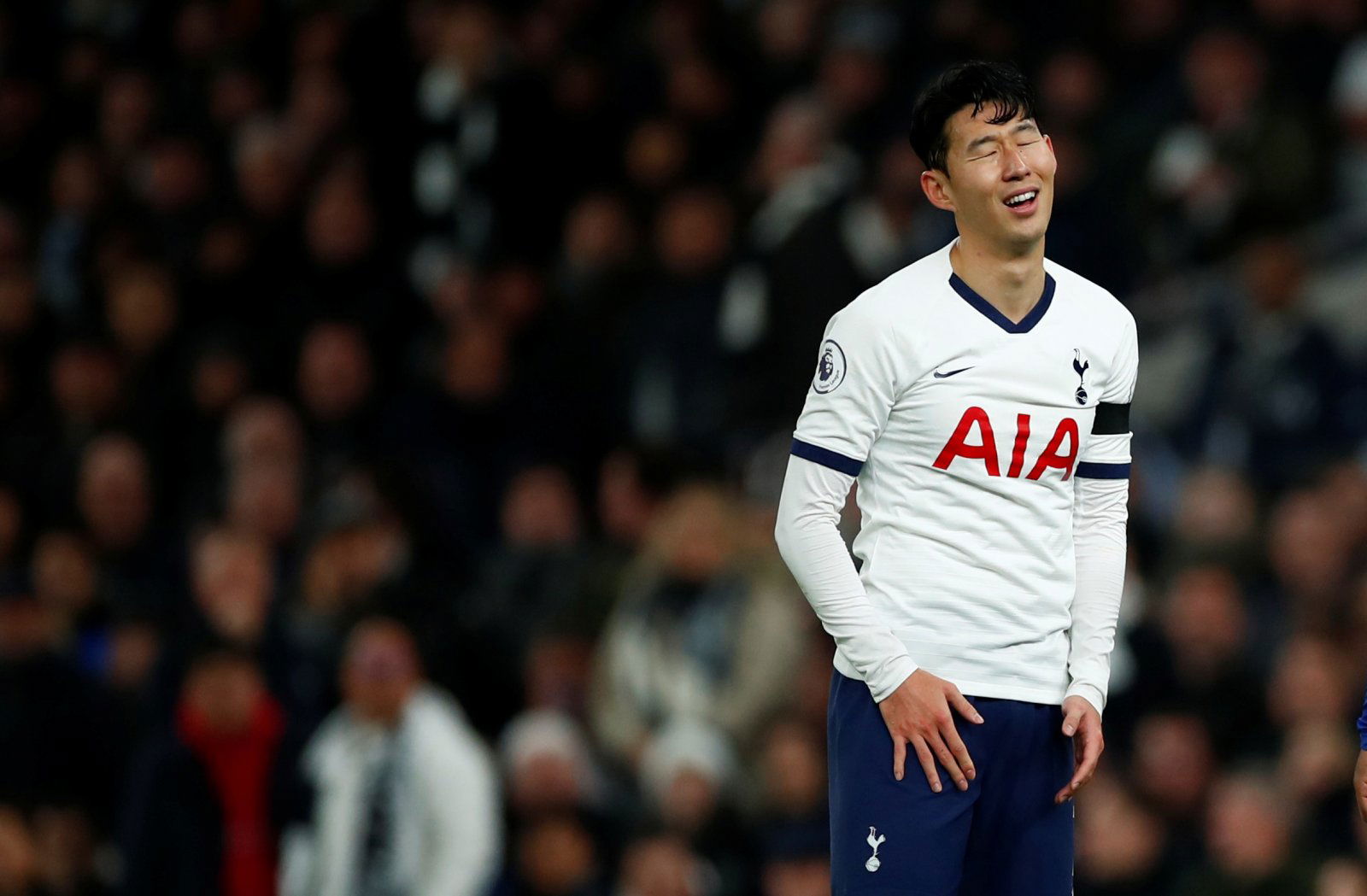 Everton fans fumed at Tottenham winger Son Heung-min after he was sent off during his side's 2-0 defeat to Chelsea on Sunday.
The Toffees were not involved in this match. However, the irritation spanned from the South Korean's tackle on Portuguese midfielder Andre Gomes after he seriously injured his ankle, only for his red card to be rescinded days later.
Son was shown a red card after VAR confirmed that he had kicked out at Chelsea defender Antonio Rudiger. After careful deliberation at Stockley Park, the decision was made to dismiss him from the field.
The incident meant that it was his third red card inside 2019, which is more than any other player in the Premier League.
Supporters were outraged by what they saw during the affair and made their feelings clear on social media.
One fan said that he was a "great actor" and that VAR had found him guilty as charged. While another supporter suggested that his "fake tears" will no longer work with referees.
Here you will find some of the best comments from Everton fans:
Great actor Mr Son. Guilty as charged. #EFC pic.twitter.com/daHzDcw9R1

— JimGurney (@JimGurney4) December 22, 2019
The fake tears 😭 won't work this time

— He's Brazilian (@HeBrazilian) December 22, 2019
St. Son. He ain't gonna get that one rescinded, is he?

— Peter Morris (@petermorris1878) December 22, 2019
BuT SoN iSnT ThAt TyPe oF PlAyEr #PrayForSon #THFC #EFC pic.twitter.com/4w0TrqOnZL

— Vaan Zaant (@VZaantefc1878) December 22, 2019
Sorry Son. Makes me think again about your previous. #EFC pic.twitter.com/2ewQJO99Qz

— JimGurney (@JimGurney4) December 22, 2019
All those people saying it's not in his nature! Definite red card. His one against Everton should have stood too! #son #sonredcard #efc

— Marc Foster (@obimarckenobi) December 22, 2019
Watch Carlo Ancelotti's first game in charge of Everton LIVE on Prime this Boxing Day!