Everton: Fans stick by Fabian Delph following Instagram controversy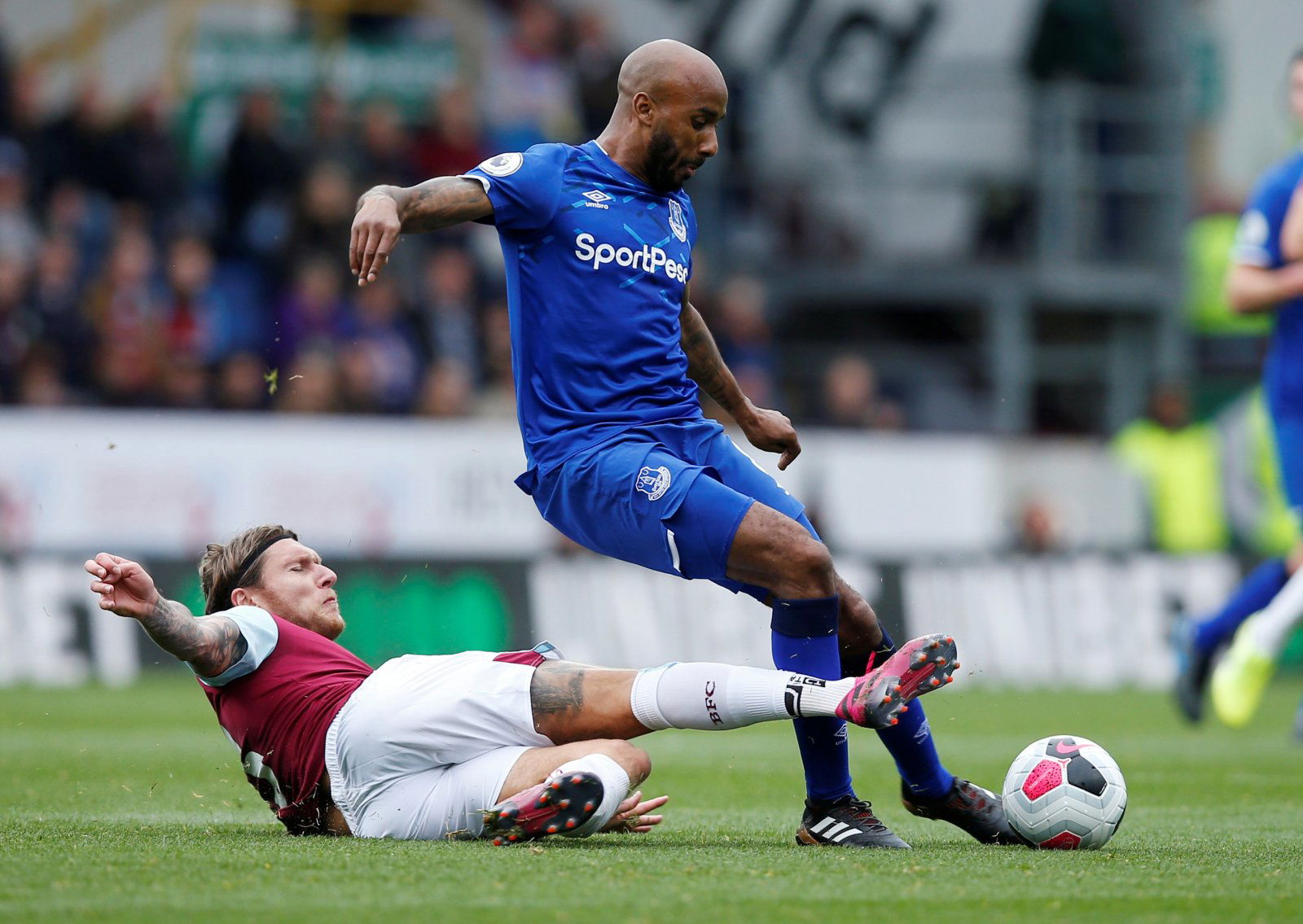 Everton fans have been sticking by midfielder Fabian Delph following his arguments with fans on social media.
The 30-year-old did not take too kindly to criticism following his side's 1-0 defeat against hated neighbours Liverpool at Anfield and called fans a "disgrace" in an angry direct message exchange.
Reds' manager Jurgen Klopp opted to field a youthful side which Carlo Ancelotti's side failed to break down as they were knocked out of the FA Cup at the third-round stage for the second time in three seasons.
The former Manchester City star, along with his teammates, were slammed for their performance with some fans taking the issue further by sending a message to Delph on the social media platform Instagram.
During the foul-mouthed verbal barter, Delph responded to a fan by saying he would have asked for a picture after he challenged a fan to call him a disgrace to his face.
Despite this, supporters were quick to stick up for Delph after his cyber confrontation and made their feelings clear about the situation on social media.
Here you will find some of the best comments from Everton fans:
He handled it well to be honest and shows he got fight for the club. He could have easily reacted so much worse n all that stuff n been aggressive n stuff too

— Joseph Piper (@EFCPIPERJ) January 7, 2020
Honestly it makes me like Delph more. I'm glad to see a player that is upset by fan criticism and believes he's giving everything for the shirt. Also fans directly msging players and raging is pathetic imo.

— Josh Barber (@Cryptys) January 7, 2020
Nothing wrong with that

— Evertonian12 (@Evertonian122) January 7, 2020
Don't see the point in sending the lads abuse tbh, not surprised he's bit back, probably had loads of it

— Nathan kerr (@nathankerr14) January 7, 2020
No problem. He engaged and stood up for himself with a fan who is quite rightly upset. I hope he gets fit and performs.

— Angus (@ajmcewanuk) January 7, 2020
I think having a go at someone doesn't make them play better. Any lad who had the dads shouting at a school match knows this. All it will do is make him not want to play for the club again. We are in a mess. Now is the time for unity, all this does is damage.

— Liam James (@liamellencox) January 7, 2020
embarassing messaging players direct yes have your opinon boo at the end if your not happy but messaging people is out of order we are everton we dont do that here

— scott bartoncaldwell (@scozzabc) January 7, 2020
What do you make of Fabian Delph's reaction? Join the discussion by commenting below…