Everton: Fans stick by Jordan Pickford despite criticism for darts appearance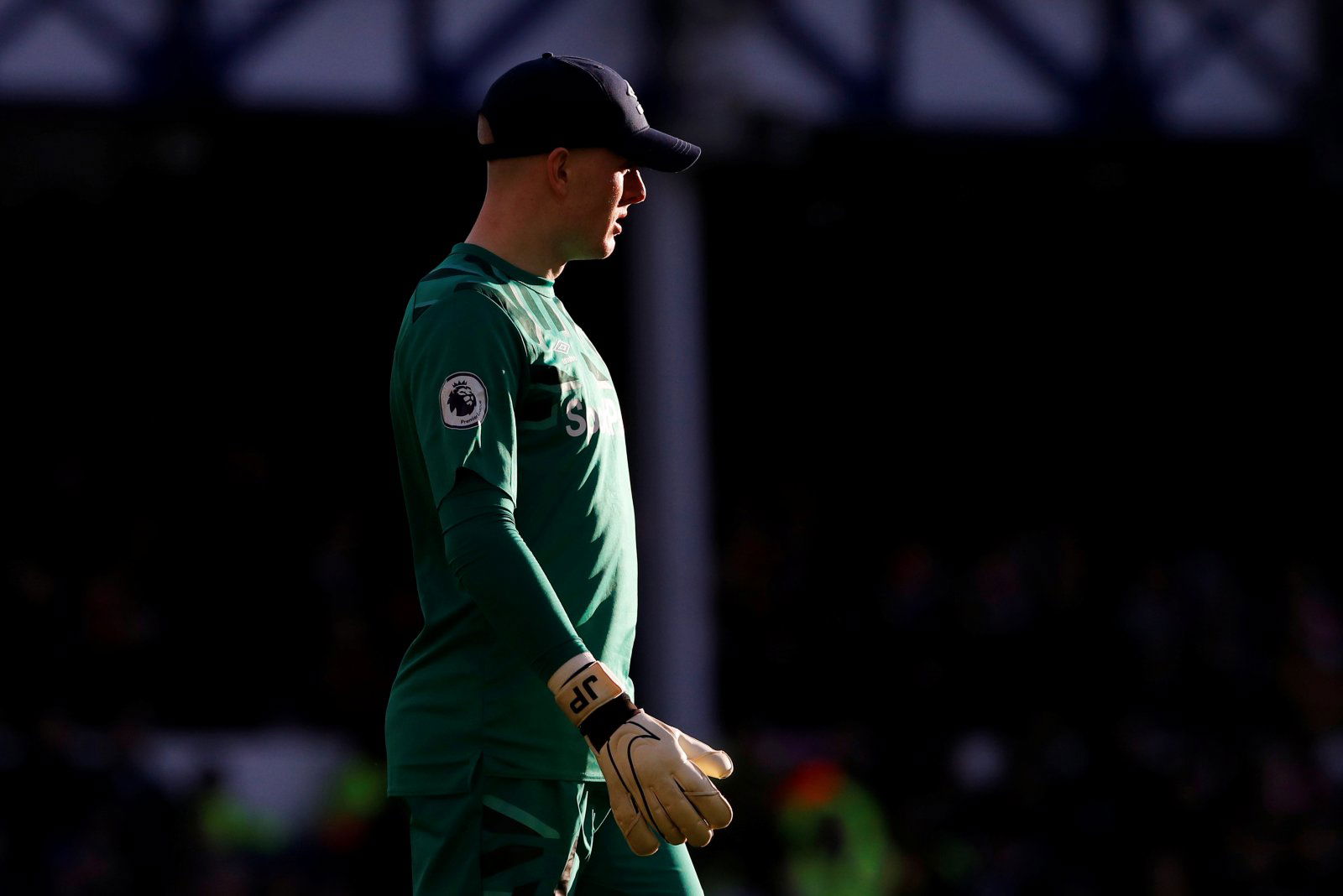 Everton fans have been sticking by goalkeeper Jordan Pickford despite coming under intense scrutiny from his latest antics.
The England international was criticised after footage emerged of him having a good time at the World Darts Championship at Alexandra Palace, London.
He was seen to be drinking at any stage where a 180 score was thrown by one of the players.
🎯 Jordan Pickford was out enjoying himself at the darts last night pic.twitter.com/ah9APVnRkr

— The Toffee Blues (@EvertonNewsFeed) December 22, 2019
This followed from his side's 0-0 draw against Arsenal on Saturday, where the Sunderland-born shot-stopper was one of the Blues' best players, according to SofaScore.
He had two saves inside the box, one punch and one interception during a game where he was largely untested by a stuttering Gunners' side under the newly-appointed manager and former Toffee Mikel Arteta.
Supporters stuck by Pickford and believe that he earned his treat due to a good performance on Saturday and made their feelings clear on social media.
Here you will find some of the best comments from Everton fans:
People having a go at jordan pickford for having a bevy at the darts need to get a life. Nothing wrong with a 25 year old lad having a bevy. No training today so he is just doing what a normal lad wud do while off work the next day

— davem1878 (@davem1878) December 22, 2019
Re the scandal of 25 year old Jordan Pickford having the cheek to enjoy himself on a night out. To those having a go at him I'd suggest they get a life and stop being so abysmally pious #Everton

— Carl Roper (@RoperCarl) December 22, 2019
Was Jordan Pickford in work the next day? No. Have i been out on a Saturday night till 4am Sunday morning, when im in work at 6am on Sunday? Yes, everything is all right dont panic.

— Keyser Söze (@MARK_EFC1878) December 22, 2019
Jordan Pickford downs a pint at the Darts. On a Saturday night at Christmas. Hardly the crime of the century is it.

— Daniel Brookfield (@dpbrookfield) December 22, 2019
Jordan Pickford Downing bevvys you love to see it ahahaah

— joel oneill (@joeloneill01) December 22, 2019
Good to see the lads enjoying themselves – nothing wrong with young men having a beer – not hiding from anyone are they? Good enough

— Kell (@Kelltheblue) December 22, 2019
Watch Carlo Ancelotti take charge of Everton for the first time LIVE on Prime on Boxing Day!