Everton: Fans stick by Richarlison after diving accusations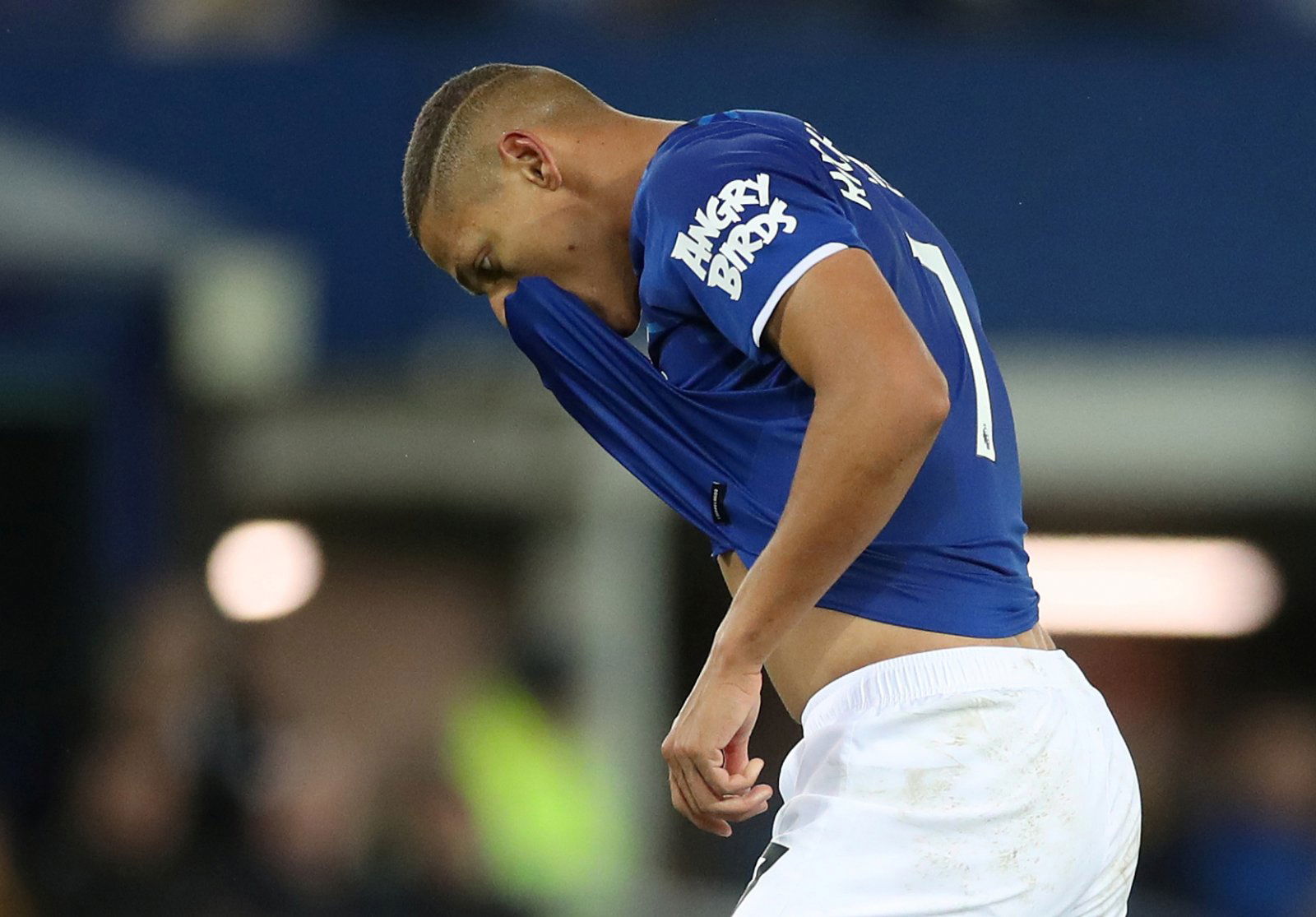 Everton fans have been sticking up for Richarlison on social media after recent criticism aimed towards their Brazilian forward.
The 22-year-old faced accusations of simulation after his sides 1-1 draw against Tottenham Hotspur.
He had a potential penalty that was not given by referee Martin Atkinson after appearing to be fouled by Spurs' defender Davinson Sanchez.
Paul Joyce of the Times believed that his "theatrics" were harming the club and used the example of a fan sat behind him in the Goodison Park press box to substantiate his views on the former Watford winger.
Bookings for simulation in the PL since 2015-16

4 – Zaha
3 – Mane, Alli, Sterling
——————————-
0 – RICHARLISON

So why has the #EFC man ended up as *the* main centre of attention for diving?https://t.co/OTMvRCftFY

— Patrick Boyland (@Paddy_Boyland) November 8, 2019
Manager Marco Silva resolutely defended his player and used the point that Richarlison has not been booked for diving in the Premier League, but added that he needs to work on his strength.
Supporters were in full support of the Toffees' No. 7 and made their feelings clear on social media about the finger-pointing in the media, targeting Joyce in particular.
Here you will find some of the best comments from Everton fans:
Because it was an LFC affiliated journalist writing the piece. Richarlison is an easy target.

— Matthew Barry (@EFCMatt1) November 8, 2019
Cause he is EFC. Fact

— Keith O'Brien (@Obriek76) November 8, 2019
Its the easiest excuse for the epl to use, not their poor performance

— Joshua Graham (@jg52acst) November 8, 2019
Someone break the news to Paul Joyce

— Rob Wilkinson (@robertowilk) November 8, 2019
Because it's Everton Paddy, you know how this works!
We're an easy target as we don't complain, we just accept things too easily.
Clubs / teams win games on and off the pitch…

— River Mersey FC (@Gazala2) November 8, 2019
Nothing to do with who he plays for is it?😜

— Stan (+) (@stan17efc) November 8, 2019
They give us nothing either way he plays for @Everton

— bebbs (@bebskisheep) November 8, 2019
Everton fans, what do you make of the accusations surrounding Richarlison? Let us know your thoughts by sharing them below!