Everton: Fans stunned and outraged by remarkable Gylfi Sigurdsson statistic
The dust has settled on the Merseyside derby but Everton fans are still furious about the performance of Gylfi Sigurdsson, who touched the ball just 44 times in the clash, including one 17-minute spell without a single touch.
Watch Premier League Football Live and Free on Amazon Prime
There were more than a few Everton players who underperformed on Wednesday night. Dominic Calvert-Lewin had little impact yet again, Michael Keane had an absolute nightmare and Jordan Pickford conceded from every shot on target.
Perhaps none were as poor as Sigurdsson though, who at times looked like he just didn't want to be there.
According to a Sky Sports statistician, the Iceland international went almost 20 minutes without touching the ball, failing to get a touch between the 62nd and 79th minute.
Went almost 20 mins without a touch – nothing 62nd-79th min!

— Matt Cheetham (@Matt_Cheetham) December 4, 2019
Indeed, Tom Davies had to do the running of two players in the middle of the park, as Sigurdsson clearly does not have the work ethic to play in a midfield two.
Considering he was signed for a whopping £45m and is still valued at £31.5m (Transfermarkt), fans are understandably fuming at his display.
You can find some of the best Twitter verdicts down below…
To be fair I thought it was more than that! Only recall him doing 2 things all game, not tracking shaquiri for his goal and conning a foul after a turn late in the game. What else did I miss?

— Basil (@homedrawingpics) December 4, 2019
Sigurdsson went 20 minutes without touching the ball tonight. 20 MINUTES. He cost £45m Hahahaha WOW

— ŞΔM🐦 (@SamG_9) December 4, 2019
We are so low and so poor and relying on kids 2 dig us out its sad, it's not an excuse but u cant lose your entire midfield and expect not 2 get hurt. GS doesn't perform like a 45 mill player MS we'll never take to let's all face it we are in trouble and they need help.

— geoff jones (@geoff4jones) December 4, 2019
I never liked him as a playmaker tbh, yes he can shoot but Lovren put in a way better long pass than I've ever seen from Sigurdsson in a blue shirt

— Henry (@ItsAhnRee) December 5, 2019
He went 90 minutes without putting in a tackle!

— Joe McParland (@toffeeowl1969) December 4, 2019
Playing central midfield that is awful that

— Craig Rigby (@CraigRigby88) December 5, 2019
Apparently he's a footballer.

— (((Lotte))) (@quadraspazzed) December 4, 2019
Could Everton attract Diego Simeone?
Yes, we're Everton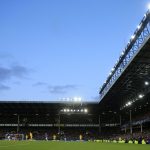 No, we're Everton