Everton: Fans sympathise with Marco Silva after Leicester defeat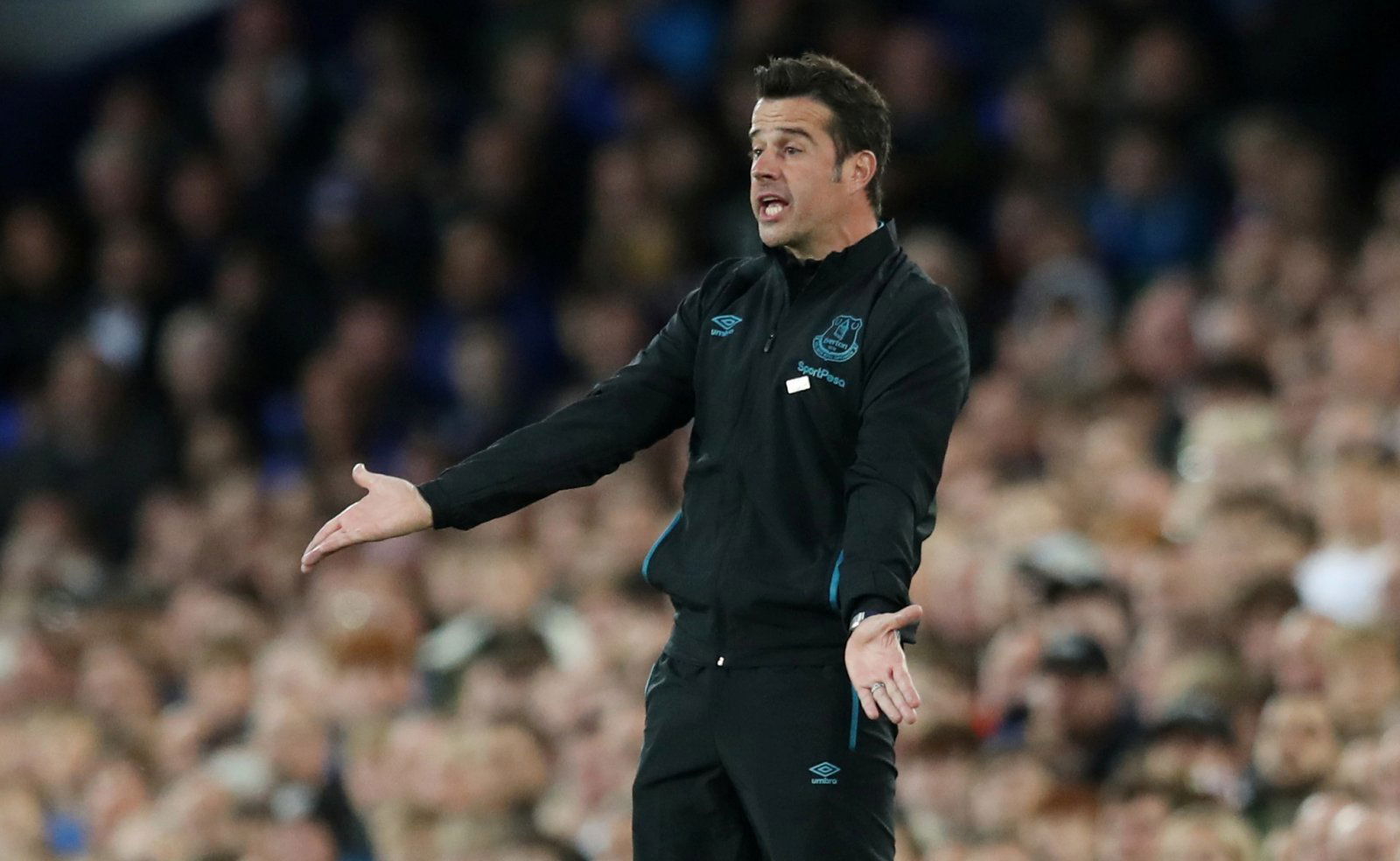 Everton fans have sent their condolences to manager Marco Silva after his side's 2-1 defeat against Leicester City at the King Power Stadium on Sunday.
A 94th-minute winner from the Foxes' substitute Kelechi Ineanacho was a sickening blow to the hearts of Blues' fans after what was a good performance from the visitors.
The Blues had initially taken the lead before half-time after a delicate cross from Djibril Sidibe was met by Richarlison to score his fourth goal in the Premier League during the current campaign.
🗣 | 'Keep your heads up.' #LEIEVE

— Everton (@Everton) December 1, 2019
Second-half goals from Jamie Vardy and the Nigeria international turned the game on its head and meant that the Merseyside Club left the King Power Stadium with no points.
In what was a much-improved performance from the Blues, Silva's future was speculated once more after the final whistle.
Despite this, supporters showed their sympathy towards Silva and made their feelings clear towards him on social media.
Here you will find some of the best comments from Everton fans:
Keep him for the derby. We will win 1-3. I know this. Trust me. 💙

— Daniel Plantagenet (@DanielDanielyes) December 1, 2019
Its a shame he seems like a nice bloke just cant get it right. It wasnt bad today especially with injuries we have but results like last week cant be ignored its to much of a regular thing

— Ross James (@RossJames1990) December 1, 2019
Please let us give Silva more time to motivate his squad and help us finish within top 15 this year then next year we'll break into top 10.

— Azuki Sirkal (@SirkalAzuki) December 1, 2019
Very cruel defeat. Devasted for Silva, the squad and our great fans. Hopefully, our luck will turn on Wednesday. #LEIEVE #EFC #nsno

— Noel Hopper (@NoelHopper06) December 1, 2019
Of course it's frustrating to lose but why sack him now if with one win we're back at 12th and 2 wins it's 5th place… be patient for once. This loss is not on him, it was the players fault.

— Tomás Medeiros 🇵🇹 (@TheMed_10) December 1, 2019
They threw everything they had to win the game, but luck wasn't with them. I feel bad for Marco Silva. Keep Marco. He's a good guy.

— lemma foto (@lemma2010) December 2, 2019
No matter what, Didnt deserve a defeat yesterday..

— dt (@RyderSezLesbos) December 2, 2019