Everton
Everton: Fans take aim at journalist after criticising Richarlison for possessing 'theatrics'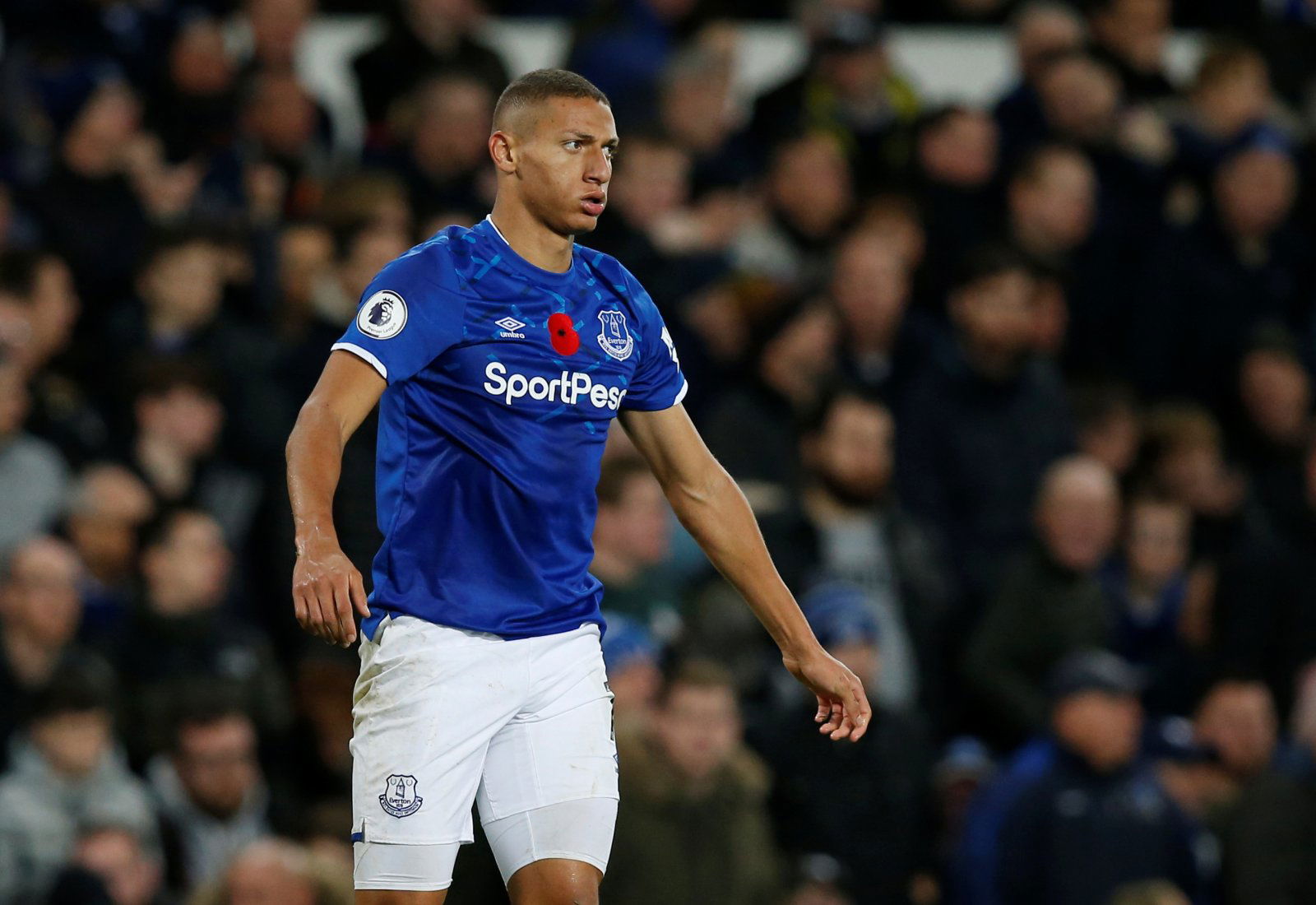 Everton fans are unhappy with the comments of a Times journalist after comments that he made about the Brazilian forward Richarlison.
The 22-year-old was the target of discussion after he was accused of possessing 'theatrics' and that they are harming the football club, using the example of a Toffees' fan that moaned at the former Watford frontman for going down too easily.
The game ended 1-1 as goals from Dele Alli and Cenk Tosun in the second half meant that the spoils were shared. However, the game will be remembered for the horrific injury to Andre Gomes after a challenge from Son Heung-min which resulted in him being sent off but was later rescinded by the FA.
Paul Joyce of the Times used the example of an 'irate' Everton fan to justify his points that Richarlison's diving is affecting the football club.
Supporters did not take kindly to the words of the Northern football correspondent and made their feelings clear on social media.
Here are some of the many comments from Everton fans:
its ok saying it but to write an article about it is beyond belief…every man and his dog know about the diving antics across the park yet no words are written but they felt the need to write about a everton player who goes down easily but not exactly diving like the other lot.

— paul (@bramlymoore) November 5, 2019
Horrendous piece Dave. Hugely poorly timed, & just adds credence to the complete bias in the national press.

— Matthew Barry (@EFCMatt1) November 5, 2019
The writer is a Liverpool supporter perhaps keen to take the spotlight off Mane this week ?

— Paul Bargery (@BargeTours) November 5, 2019
Richarlison has never been booked for diving in England afaik.

Seems strange to focus on him.

— Joseph McClarnon (@JosephMcclarnon) November 5, 2019
Surprised he hasn't looked a little closer to home for consistent divers, who actually get awarded things for their cheating.. but no Paul Joyce has no bias.

— EvertonViking (@EvertonViking) November 5, 2019
Theatrics or not he was fouled for a penalty and taken out by Sanchez at the end

— Paul Brown (@PaulBrownEFC) November 5, 2019
I am sure the Everton hierarchy who supply you with the excellent information will be delighted with this. Extremely poor timing from a journalist considered as friendly towards the club. Kicking a dog when it's down.

— Brian Sinnott (@Sinno68) November 5, 2019
Where's the article on Mane's diving or even Salah's??

— Will (@WAJG_96) November 5, 2019
Like what the TT have on offer? Sign up for more notifications!