Everton: Fans take part in Leighton Baines/Ashley Cole debate
Many Everton fans have been debating whether or not Leighton Baines was on the same level as England international regular Ashley Cole.
Cole, who has now retired from the game, had an astonishing career with success at both domestic and European level.
Starting his career with Arsenal, progressing through the club's academy, Cole would go on to be come a key part of Arsene Wenger's side, helping them to two Premier League titles and three FA Cup honours.
Leaving the Gunners for rivals Chelsea, Cole would go on to have even more success, winning another league title and the Champions League in 2012.
With such success at domestic level, Cole would go on to be a regular for the England national side, making over 100 appearances for the Three Lions.
Who was the better left-back out of Leighton Baines and Ashley Cole?
Baines
Cole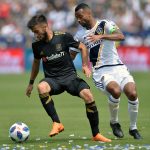 Playing many times as a back-up to Cole was Everton defender Baines, who ended up making 30 appearances for his country.
Having spent the majority of his career at Goodison Park, Baines has had little title success compared to Cole, being a runner-up in the FA Cup of 2008/2009. That said he has been a more potent goal threat in his career, netting 43 club strikes compared to Cole's 20.
Reacting to the debate thrown up by Twitter fan account @TheGwladysSt, fans of the Toffees reacted and below are just some of those responses gained:
Ashley Cole scored 7 goals for Chelsea.

Leighton Baines scored 7 goals for Everton in the 12/13 season alone.

What would you rather have, a brilliant defender who can score goals or a brilliant defender who can't?

No brainer. #EFC pic.twitter.com/F1Kcz68AYX

— The Gwladys Street (@TheGwladysSt) April 25, 2020
Ashley Cole was miles better than Baines. Understand he's 100% a club legend but Everton fans overrate Baines massively. He was never world class

— Sancho Quinn (@SanchoQuinn) April 25, 2020
Lets not be stupid here. Leighton Baines was never close to being a brilliant defender. Nowhere near

— Evertonianjamie (@JDGEFC) April 25, 2020
Cole was a better defender than Baines. Baines was far better in attack.

— efchutchy (@efchutchy) April 25, 2020
Baines was a better player. Cole was a solid defender but IMO you need more than just that to be a great left-back… and Baines had it all.

— Antony (@Kane92Blue) April 26, 2020
Baines quality, but Ashley cole on another level

— Gasballs (@Gazgasballs) April 25, 2020
Ashley Cole was one of the best full backs the game has seen. Baines was unlucky he was in the same era.

— Anthony Plews (@plews_plews) April 25, 2020
Don't forget how many assists and chances he created as G Neville said Baines and Pienaar resulted in his retirement

— Alex Metcalfe (@AlexMetcalfe79) April 26, 2020
Everton fans, was Baines better than Cole? Let us know your thoughts below…