Everton: Fans unhappy after Carlo Ancelotti snapped signing pile of match programmes
Everton fans have been criticising a fan-led memorabilia group for attempting to profit from Carlo Ancelotti's arrival at Goodison Park by getting the new manager to sign programmes from his first match in charge.
Is Carlo Ancelotti cut out for a job like Everton?
Yes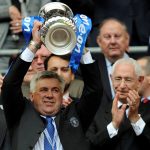 No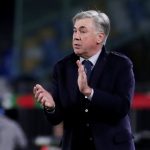 The Toffees were successful in the match in question when Ancelotti led his new side to victory over Burnley on Boxing Day.
However, after Everton Memorabilia released photographs on Twitter showing the Italian signing a pile of programmes from that match, some supporters were unhappy that the group were unfairly exploiting Ancelotti.
Supporters felt it was in bad taste to treat Ancelotti in this manner – though the group did later defend their actions:
If he was bothered. He wouldn't sign. So you just carry on with what you do and so will I.

— Everton Memorabilia (@EvertonMemorab1) December 30, 2019
But it appears that some fans nevertheless felt uneasy about asking Ancelotti to sign merchandise in order to boost its value.
Users responded on Twitter in a mainly negative fashion, as although some users saw no harm in asking Ancelotti for autographs, the main feeling appeared to be that it did not sit well with most that replied:
Agree 100%, proper weird behaviour this

— Will (@WillNSNO) December 30, 2019
Agreed . Pathetic this like

— big duncs pigeons (@goodisonblue2) December 30, 2019
Ask for a photo, ask him to sign your shirt. Then move on. Shouldn't exploit the man.

— Woody Whitaker (@Woody_Whitaker1) December 30, 2019
I feel ashamed for anybody that does this

— Robert (@RobNolan76) December 30, 2019
Totally agree! Leave the man alone

— Matt Davies (@MattyDavies1994) December 30, 2019
Don't like seeing this . Bet he doesn't want to waste his time doing it but won't say no because he'll look sly

— Everton_Hipster (@EvertonHipster) December 30, 2019
Out of order, pure greed.

— Gary McNaughton (@garymc_2) December 30, 2019
You actually asked him to stand there and sign that massive pile of stuff? Lol

— Ste Moorcroft (@Stevie_M88) December 30, 2019
I completely understand handing him one or two to sign for yourself an a family member, but personally, I draw the line at handing him a stack just so you can sell them on to make a few quid yourself.

— The Gwladys Street (@TheGwladysSt) December 30, 2019
'Ere are Carlo know your busy and that but sign these 9238 match day programmes for us mate nice one' https://t.co/fdGjIMnMmg

— Jack◢ ◤ (@JackEFC95) December 30, 2019
Everton fans, what are your opinions? Is it fair to do this to Ancelotti? Share your thoughts below!