Everton: George Costigan questions Carlo Ancelotti's inclusion of Theo Walcott vs Man Utd
George Costigan joined the Talking The Blues podcast to dissect Everton's clash with Manchester United and Carlo Ancelotti's questionable decision to play Theo Walcott.
The Toffees and the Red Devils ended up sharing the spoils in a 1-1 draw at Goodison Park last Sunday but Costigan believes the hosts did well considering the circumstances.
He thinks that the decision to play Walcott instead of Bernard was the wrong move by the gaffer and explained how the latter offers far more to Everton's game, especially against the top teams.
Here's what he said for the Talking The Blues podcast (3/3/2020): "And I do not understand Theo Walcott's inclusion in the team. Because the one thing he offers over Bernard is pace and against a smart team that's nullified. At this level of football, the most important thing is ball retention, not speed over the ground. The difference between him and Bernard is that Bernard can and does control the ball. We did really well considering that we've kind of played with nine and a half men."
Bernard did enter the clash later on but he couldn't make a significant impact on the game so the bout ended with both teams leaving the pitch with a point under their belts.
Is Richarlison Everton's most important player?
Yes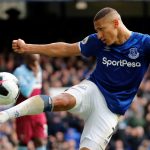 No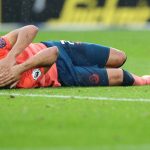 Still, maybe things could've been different with Walcott on the bench and Bernard in his stead out there in the starting lineup but that's all speculation now.
When everything is said and done, maybe a draw truly is a fair result for this game.
Everton fans, do you agree with Costigan on this one? Should Bernard have started the game ahead of Walcott? Let us know down in the comment section below!