Everton
Everton: Many fans not impressed with club's Twitter update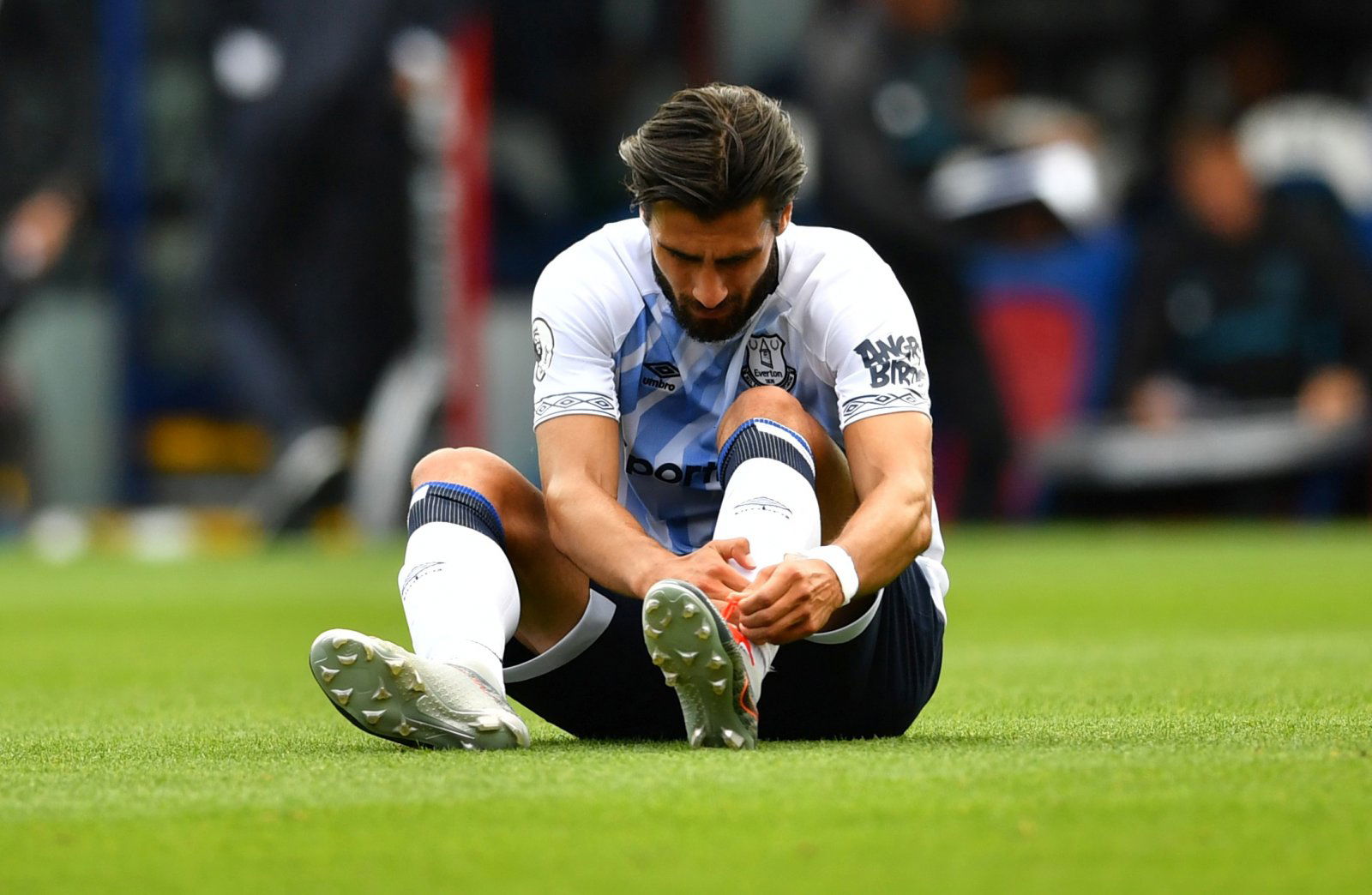 Andre Gomes picked up an ankle injury shortly before half time in the season opener against Crystal Palace.
As reported on Everton's official website, when Marco Silva spoke about Gomes after the game he said: "We hope it's not serious with Andre. Let's see in the next few hours. It's an ankle injury. Let's see what our medical staff say but we hope it's not too serious.
"The moment the game changed was the injury to Andre. We started losing easy balls in the second half and they had two chances to score from moments we lost the ball. Even then, we had clear chances from Gylfi."
This indicates he sees the Portuguese midfielder – who signed this summer for £22m following a convincing loan last season, as reported by BBC Sport – as an important player in his side.
Therefore, there will have been many Evertonians waiting for an update on the injury – this is what they got:
| Get well soon, @aftgomes. pic.twitter.com/46z0s8HvbG

— Everton (@Everton) August 12, 2019
It's safe to say that didn't shed too much light on what the situation was, considering Silva had already revealed it was an ankle injury in the aforementioned comments.
This has left many Toffees fans a bit confused and even frustrated, as they hoped to get a definitive answer on how long one of their main men would be on the sideline – it seems that they will have to wait to find out that information for now.
A selection of Twitter reaction to the update, including posts from unimpressed Everton fans, can be seen below:
They don't mind telling us when Angry Birds 2 is on at our local cinema but information about when a key player will be back from injury no chance!

— DancingQueen (@Dancing50658889) August 13, 2019
When is an update not an update? Read on..

— PF (@PeterFearns) August 12, 2019
So an update but no update! That's the Everton we all know and love

— Jenny (@Jennyefc1982) August 12, 2019
This is a totally pointless tweet.

— DJ Jamie Taylor Esq (@DJJamieTaylor1) August 12, 2019
*INJURY UPDATE*
Gomes' ankle injury is an injury to his ankle!

— Paulbird (@birdy9680) August 12, 2019
A time frame would be decent yeah?

— Adam (@adxmEFC) August 12, 2019
That is literally the most pointless injury update I've ever seen as there is no update about his injury.

— Nath (@Nath_1878) August 12, 2019
Like what the TT have on offer? Sign up for more notifications!