Everton: Premier League news has Toffees fans talking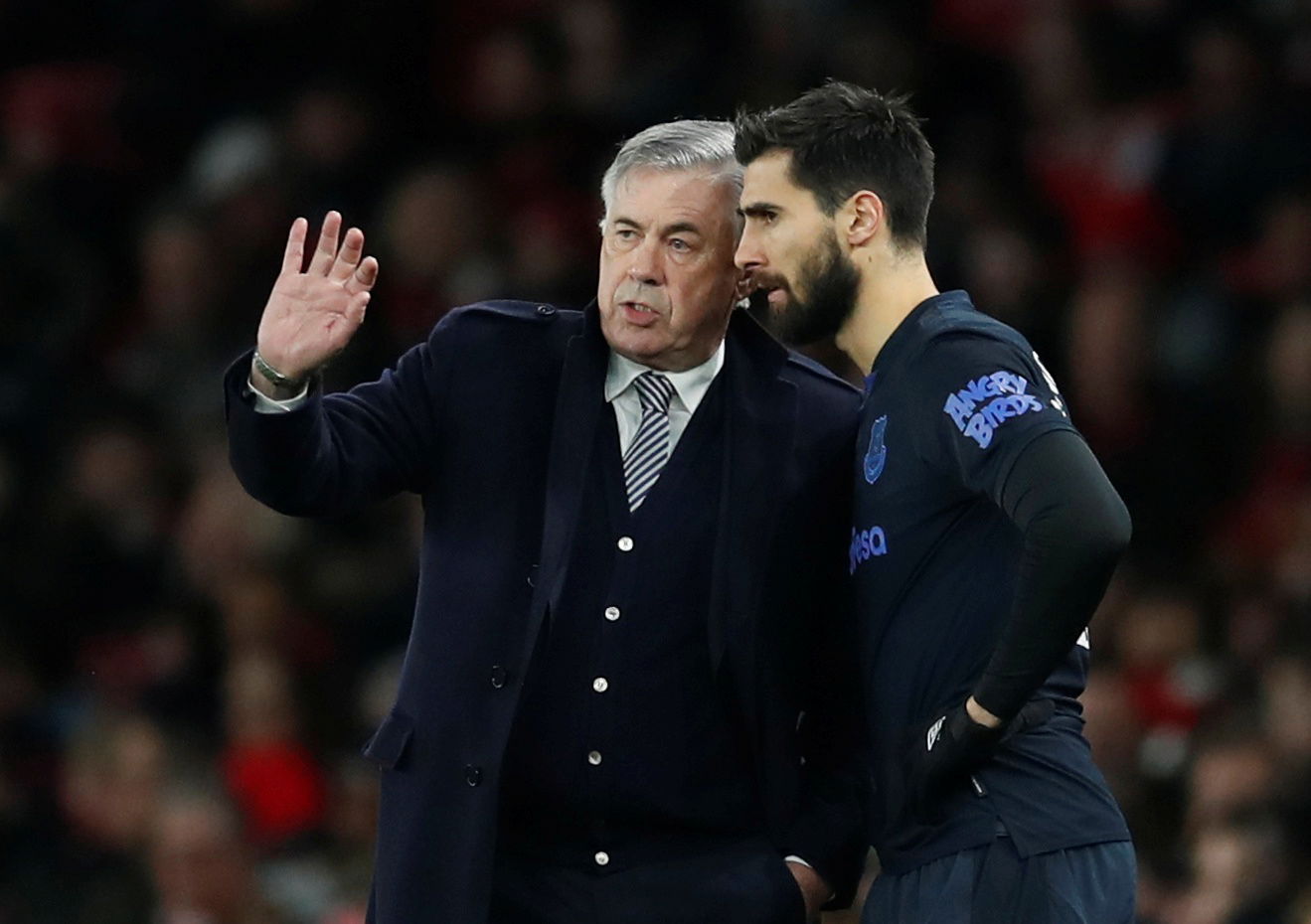 The Premier League have reportedly informed clubs that training will restart from mid-May, with the plan to return to fixtures from the 8th June.
Debate across social media has been rife over the last few weeks about the potential return of Premier League football after a postponement in fixtures due to the recent pandemic.
Belgium, Holland and most recently France have all cancelled their league's and called time on the 2019/2020 season with the latter announcing Paris Saint Germain as champions on Thursday this week.
Premier League officials are said to have no plans on cancelling the remaining fixtures with important points up for grabs for the likes of Aston Villa who sit 19th in the league table.
Everton, who sit 12th after a rather inconsistent and lacklustre season which saw Marco Silva replaced by Carlo Ancelotti over the winter period, can only look to improve their league standing, sitting too far off a European place, it seems.
Ancelotti will embark on his first summer transfer window in charge of the Toffees in the coming months and much of the fans' excitement is now focused on next season.
Discussing a report in the Telegraph with those aforementioned dates of a return, Everton fans gave a mixed response…
🚨The Premier League have told clubs that they are aiming to resume the 2019/2020 season from the 8th June with players to returning to training from mid-May

(Source – The Telegraph) pic.twitter.com/8p4UE690iA

— The Toffee Blues (@EvertonNewsFeed) April 30, 2020
Blood on their hands @premierleague

— Andreas Wätt (@Wattawildworld) April 30, 2020
Utterly ridiculous

— Rich Surr (@rich_surr) April 30, 2020
They need to remember the players are humans. Not performing chimps!

— John R (@JohnRobert1878) April 30, 2020
How are they supposed to play 9 gameweeks in 22 days?

— Everton Four (@EvertonFourIG) April 30, 2020
Hope it's not a case of cash over safety.

— Barney Graneek (@BGraneek) April 30, 2020
Players should have the bottle and refuse.

— Claire Ryan (@ryarov) April 30, 2020
So the EFL want teams to:

Play 9 games in a month and have only 1 month of pre-season all whilst watching out for Covid-19.

— xxSmithyxx (@x_xsmithyx_x) April 30, 2020
Toffees fans, what are your thoughts on this? Let us know below…