Everton: Richarlison's pasta hiccup has Toffees supporters in stitches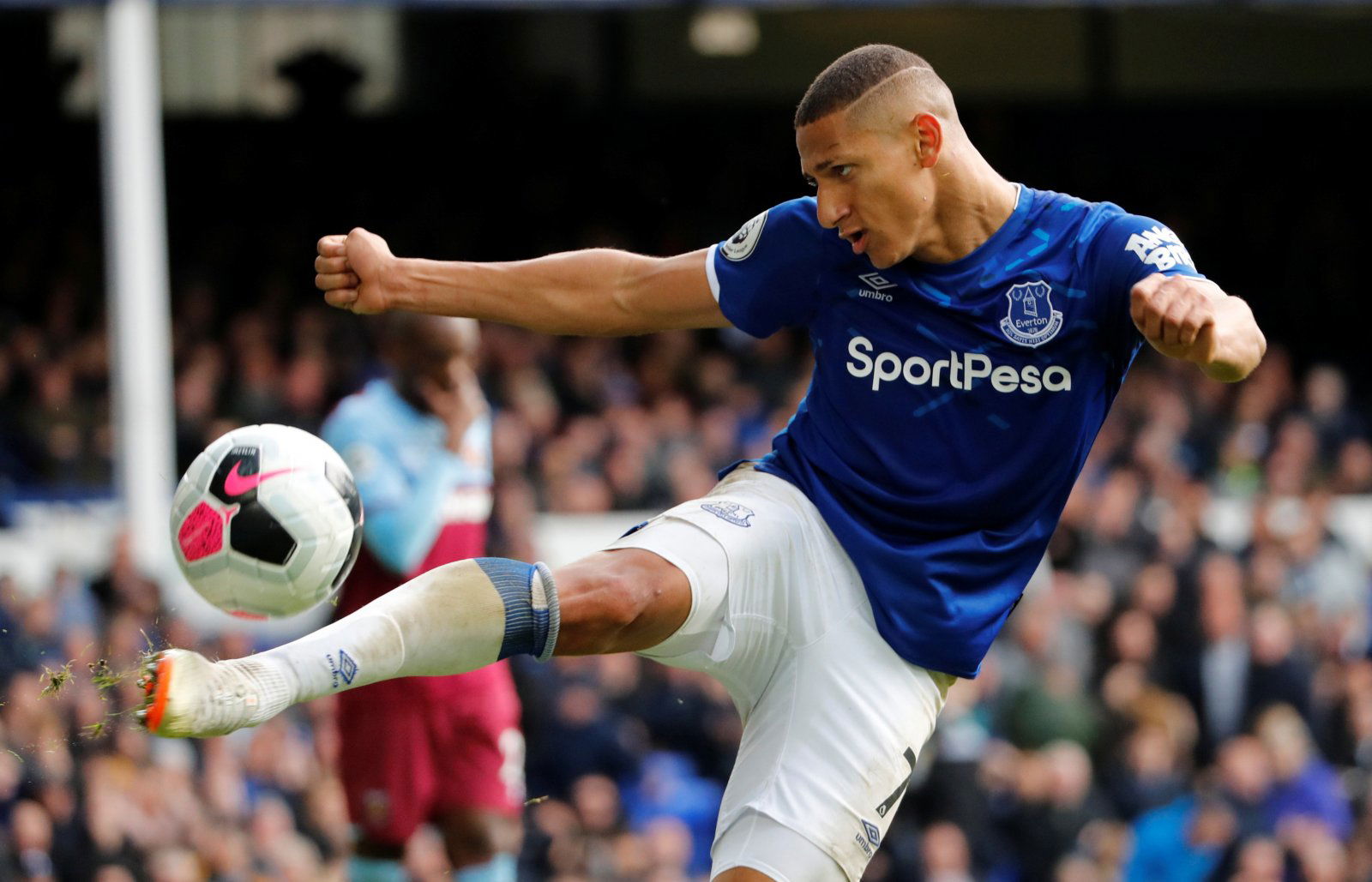 After scoring the winning goal in a 2-1 away victory at Southampton a fortnight ago, it's fair to say Richarlison has had a brilliant time recently, but his latest Twitter gaffe could be considered something of a step backwards – with fans howling over a hilarious cultural blunder. 
As well as turning out for Everton every Premier League weekend in a bid to help Marco Silva's side turn their fortunes around, the Brazilian striker can also be seen hosting Q&As on social media to help build a relationship with the Toffees faithful.
Once he concluded answering the typical footballing questions and acknowledging supporters' pleas to help lift them out of trouble, Richarlison was tasked with answering a simple enquiry, namely: 'What's your favourite English food?'
In response, the 22-year-old replied 'Pasta' – with supporters then proceeding to howl at his response and politely informing the ex-Watford man that pasta doesn't count as traditional English cuisine due to the fact it famously hails from Italy.
Following a monumental blunder, fans laughed with the striker – here's what they had to say:
Pastas italian richy

— ²⁶ (@HazoTD26) November 20, 2019
— Sean ^^ (@sean_sethi) November 20, 2019
hahahahaha

— callum (@callumokayy) November 20, 2019
My forward

— Gardantuan (@EfcDan15) November 20, 2019
Haha love you Richy, up the Tortellini Toffees! 😁

— Bert (@bdh_04) November 21, 2019
Say a roast richy

— 🌚 (@_____h23) November 20, 2019
If Richie says it's English it's English

— Aniket Kesarkar (@askEvertonian08) November 20, 2019
Does what he wants mate 😜👍

— MGL (@Marty_Logue) November 21, 2019