Everton may have secured an uncharacteristic 3-0 win over relegation candidates Cardiff on Tuesday, but it was not enough to distract fans from major underlying problems facing the club. And it is becoming increasingly evident that some of those 'problems' are players who want to leave.
From what started as a relatively positive period under Marco Silva has now turned into a nightmare for players and fans alike.
Sitting in 9th place with very little to play for other than the Merseyside derby, new and old players alike will be scratching their heads wondering where their futures lie at Everton Football Club.
So, who are these likely doubters?
Yerry Mina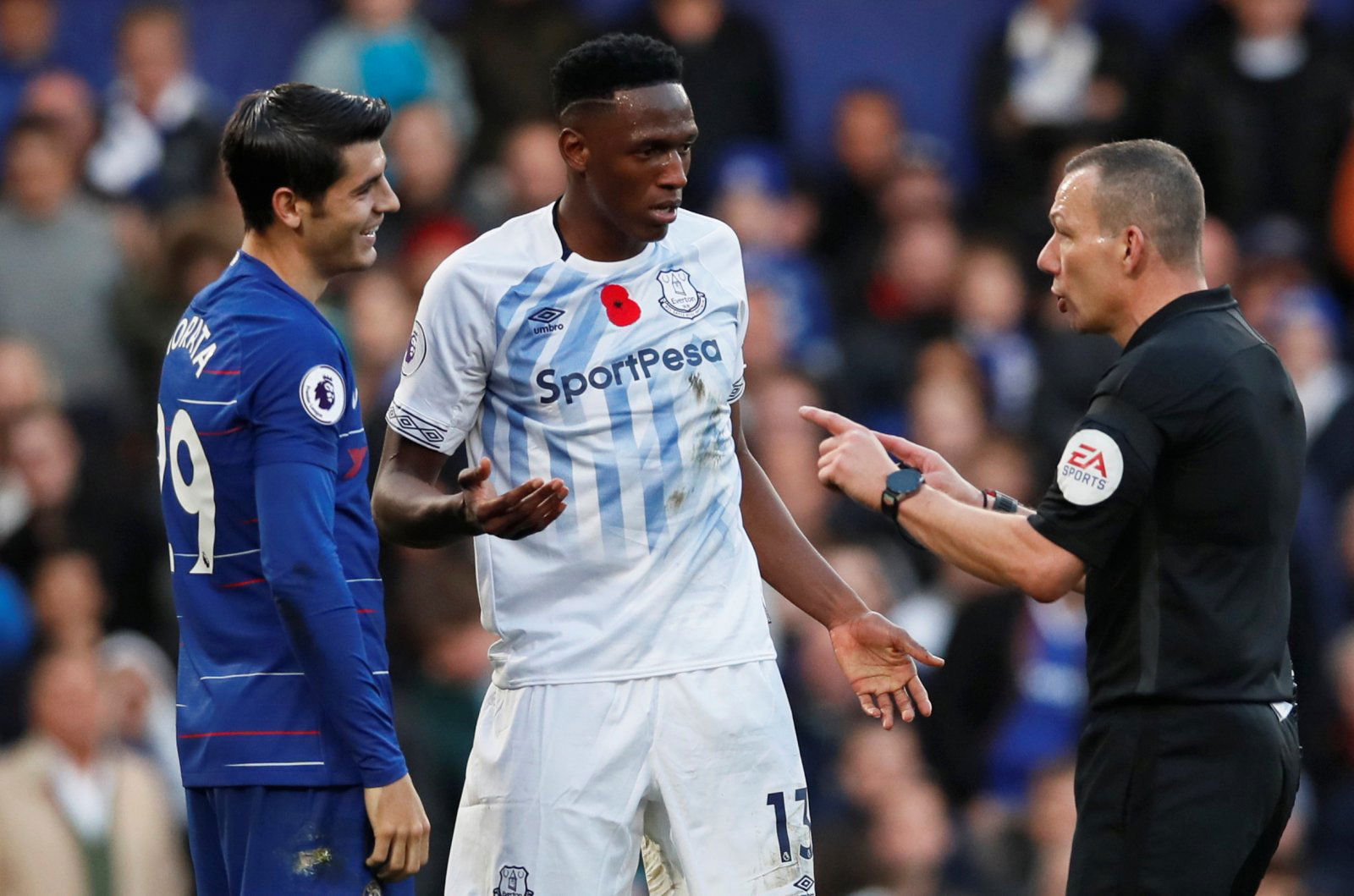 Fans are probably wondering how Colombian defender Yerry Mina has managed to con his way into Barcelona and Everton, despite rarely performing for either side.
It is not uncommon to see the words 'erratic' and 'Mina' in the same sentence in the wake of some of his appearances.
And that is the next issue.
'Absent' is the best word to describe Mina, who has managed a dismal 695 minutes in the Premier League since making his £27.19m move from Spain in the summer (source: BBC Sport).
Whether he's sincerely injured we have no idea, but it is worrying that we would even entertain the thought that the player was simply skiving his way through the season.
Ademola Lookman
Lookman was brought back from Red Bull Leipzig at the end of last season despite the German outfit expressing their interest in signing the player on a permanent basis (as per: Sky Sports).
Presumably on the promise that he would be played more, Lookman ultimately stayed at the Everton but has struggled to get meaningful minutes under his belt ever since.
Having tasted top-level football elsewhere there's no doubt the youngster will be weighing up his options at the end of the season to help revive his career.