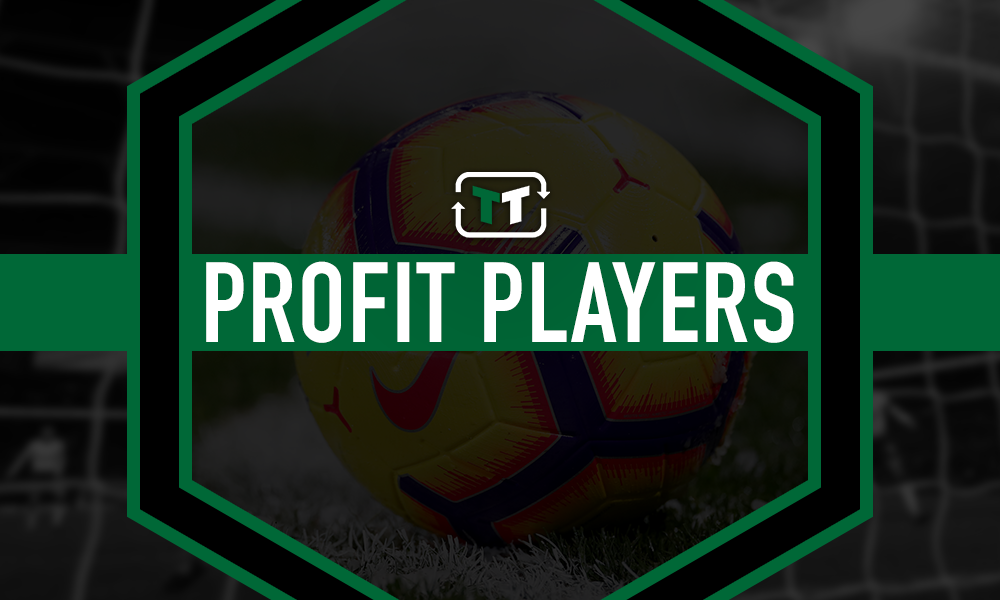 This article forms part of our Profit Players feature, which is where Football Transfer Tavern takes a look at how well a player has turned out since being signed/sold and using statistical figures and statements from pundits to prove how good of a deal the club managed to achieve.
After the promise that Moise Kean showed last season, many Juve fans would've been thinking that the 19-year-old would be a star for the Old Lady for many years to come given the fact he was breaking scoring records for both club and country.
However, with the appointment of Maurizio Sarri and the return of Gonzalo Higuain to Turin, the Italy international's chances of regular football dwindled as he fell one step lower on the ladder. Juve still have the options of Cristiano Ronaldo, Mario Mandzukic, Paulo Dybala and of course Higuain available to them for attacking options, and with the pressure of the Champions League firmly on the shoulders of Sarri, it's Kean who misses out.
Subsequently, Juve saw this as an opportunity to offload the player while his stock was high – and ambitious Everton were the side to swoop in for the attacker, paying a reported £25.1m (with potential add-ons) for the privilege.
With eight Scudettos on the bounce for Juve, there is only one competition that should be on their mind: the Champions League. It's been 23 years and counting since they last won the competition – after a penalty shoot-out win over Ajax in '96 – and despite many close attempts, they still haven't got their hands back on the big ears of the European Cup. There have been four final losses since their last trophy, and with Juventus' squad as strong as it currently is, they will surely want to make the most of it while they can, and bring the world's most prestigious club competition back to Turin.
Put simply, you don't sign a 33-year-old Cristiano Ronaldo for £100m to try and win the Champions League in five years' time – it's not realistic to expect the greatest goalscorer that competition has ever seen to make a definitive impact at the highest level deep into his thirties.
For this reason, the sale of Moise Kean makes sense. Age and potential aside, £25.1m for a player who has only played 35 games in Serie A and scored just 11 goals isn't a bad buffer – especially for one who isn't actually going to get into your first team. The money raised from Kean will help afford the astronomical wages throughout the squad so they can have success now; for context, Juve's wage bill is well over twice the amount of any other Serie A club, according to Capology.
According to Italian journalist Stefano Boldrini, "Kean had to move on" after Massimiliano Allegri was sacked and Sarri moved in.
He told BBC Sport: "The story of Kean surprised a lot of people in Italy because at the end of last season he was very good. He scored for Juventus and he scored for Italy.
"But with Sarri and the Allegri departure, a lot of things changed in Juventus. The younger Kean had to move.
"We spoke to Roberto Mancini and he said it is a pity younger Italian players do not find places and have to move. He said he is sure Everton will be a good experience because Everton is a well-organised, ambitious club who wants to get back into the big European competitions so it may be a good experience."
Although Juve may have missed out on the future potential of Kean, they have made a large amount of money for a player who has essentially had one half of a season in good form. Thanks to Allegri opting to give Kean game time last season – playing just 13 games and coming on in eight – they have managed to cash in largely on a player who was unlikely to play this campaign.
Ultimately, then, if Juve are deadly serious about winning the Champions League and they need to sell to afford the great players they have, then Kean is an unsavoury departure, but one which makes sense when you consider his value and how necessary he is for Juve to be great now.
Will Juventus regret selling the Italian forward? Join the discussion by commenting below… 
Like what the TT have on offer? Sign up for more notifications!