Richarlison's missed chances prove why Marco Silva needs a front-line striker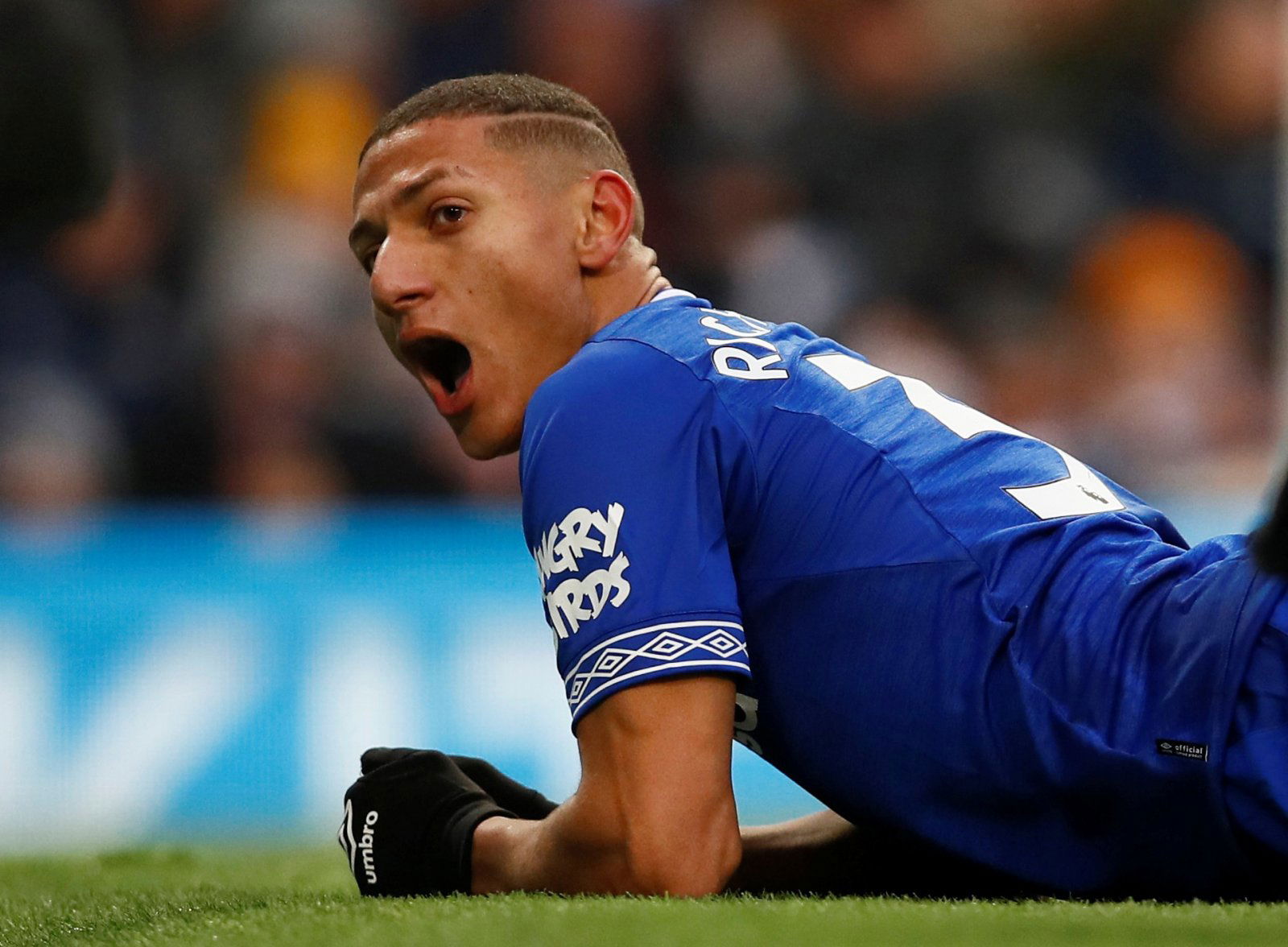 Everton and especially Richarlison were left licking their wounds following a 3-1 loss to Manchester City on Saturday.
The scoreline could've looked much different if the Brazilian converted the chances on offer as the Toffees suffered their first Premier League defeat at the Etihad Stadium in four years.
The rued chances has emphasised the ever need of manager Marco Silva to invest in a proper centre-forward in the next two transfer windows.
Richarlison started on the right-wing with Dominic Calvert-Lewin getting the nod at striker as Silva opted for a back-three with Theo Walcott dropping to the bench.
But the former Watford man missed a stunning chance in the first-half after a Lucas Digne cross found him in heaps of space only for a powerful volley from Richarlison to blaze over the crossbar from close range.
Calvert-Lew, however, looked confident in his movement and runs at the City defence. Unfortunately the 21-year-old is still rather short in terms of experience and regular game-time in the league.
An addition up-front should therefore boost Richarlison as it would relieve some of the pressure he has had to carry this season.
Since rejoining Silva at the Merseyside club, Richarlison has made an emphatic start to the season and has he been Everton's biggest goal-scoring hope.
The same hope that would've given Evertonians some believe heading into the encounter with City but the squandered chances highlighted the need for an out-and-out striker who can take the pressure of Richarlison and form a suitable partnership with him.
The manager has preferred Richarlison as the lone striker for most of the season, but due to the inconsistency of Theo Walcott on the right flank, he had to go back to Calvert-Lewin upfront against a strong outfit as City.
The January transfer market might be a good time to start a search for the needed centre-forward who could compliment Richarlison in the Everton attack.