This article forms part of our Valuation Evaluation feature series, which is where Football Transfer Tavern takes a look at the increase or decrease of a player's Transfermarkt valuation and whether it is justified or not.
When Everton start playing football again, the Merseyside club will no doubt be expecting a little bit more from striker Moise Kean.
Signed for around £25m from Juventus last summer, Kean has only managed to score one goal in the Premier League this season. His lack of impact has seen his market valuation on Transfermarkt plummet, something the 20-year-old can have little complaint about.
According to the German website, Kean's market valuation has gone from £36m (June 2019) to £25.2m amid his struggles in the current campaign, which are really highlighted by some of his WhoScored stats. For example, despite being a centre-forward, Kean is only averaging 1.1 shots per league game. To add some context, central defender Yerry Mina is managing the same.
How much is Moise Kean worth?
£25m or more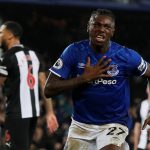 Less than £25m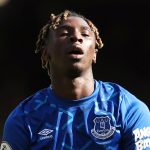 Still, at just 20 years of age and with this being his first season in England, there is still time for the Italian to turn things around — even with the serious doubters hovering."If he's 19, why have they [Juventus] sold him? Personally, there's a slight alarm bell going off in my head," were the words of Graeme Souness on Sky Sports (via talkSPORT) at the start of the term.
Kean made a real impact at the Allianz Stadium in 2018/19, scoring six goals in 13 Serie A appearances, and is now an Italy international. The signs are there; there is certainly a good player somewhere.
Furthermore, Carlo Ancelotti must not do anything too rash and give Kean another season at Goodison Park. His stock is understandably on the decline, but he has the time and the manager needed to get the ball rolling again.
Everton fans, how much do you think Kean is worth in today's market? Let us know in the comment section below!