Everton's Niels Nkounkou is Making His Mark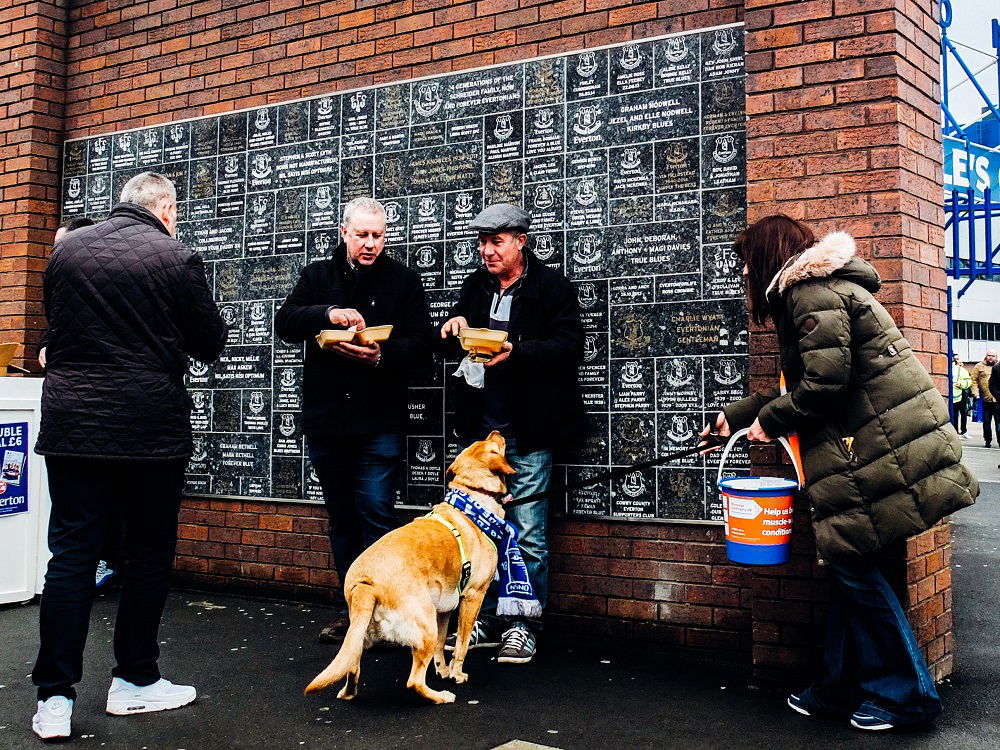 Everton have made an astonishing start to the season and look to press for the win this year. The team from the other side of Liverpool have long been the underdogs in the Premier League, rarely fulfilling their potential. So, what has changed this year? The answer could be as simple as one inspired signing: Niels Nkounkou.
Born in 2000, Nkounkou is a young French player with a whole load of Gaelic flair. He is currently an under-19s French International.
Niels Nkounkou has signed a three-year deal with Everton to play left-back, having spent a few years at Olympique de Marseille. He started his career at Brest, though at the age of 19 he has hardly had a career just yet. He never got to debut with Marseille despite showing much ability. Yet, he is a young player, so someone with a bright future – and stands out with his technical skill and physical presence on the pitch.
Nkounkou is a winger who loves the overlap. He loves rampaging forward from the left-back position, which makes him uniquely qualified for English football. For Everton, this desire to run from the back is a dream come true, giving the team's attack a much needed reboot and opening up other avenues to score. It was clear before the arrival of Nkounkou, Everrton was looking staid and lacking in ideas. Now they have a touch of flair and a spark of inspiration.
Oddly, as a young player he was used to playing in a much more advanced role. Yet, his pace and skill on the ball make him a natural to bring the ball through the midfield. Indeed, seeing him play so far it is easy to see why Juventus were interested in signing him and making use of his services.
Nkounkou chose Everton because they were willing to give young players a chance. It is a wise move. Too often talented players come into one of the top six and cannot break into the first team. The Merseysiders are renowned for their commitment to offering the chance to flourish. Ancelotti has put a lot of faith in Nkounkou and he has delivered, conscious we would suggest of the need to make the most of the opportunity because it would be quick to pass.
His form so far
Niels Nkounkou has made three senior appearances for the Toffees so far. He has played in two cup games, Salford and Fleetwood. During the first cup game against much inferior opposition, Nkounkou still showed exceptional ability to get past his man time and again. He was also able to get up to make seven successful crosses, all designed to give the defense a serious test. 
At Fleetwood he showed some gorgeous footwork and a hint of real flair, as he darted down the left wing, inviting the defender to cross his body before flicking the ball back into the path of Luca Digne. It was sublime skill no matter the opposition and demonstrated what the Toffees scouts had seen when watching him play.
The best news from this early performance is how well he dovetails with the Italian star, Digne. Nkounkou was meant to come to the club as an understudy to the Italian and instead has brought a lot of added value. His direct running, footwork and that hint of flamboyance is the perfect partner for Digne and should make the Merseyside fans excited. 
Such is the buzz about this new kid on the block that the Liverpool press are calling him the clubs biggest bargain!
His big chance
Now Lucas Digne has to sit out a one-match ban for a red card foul against Kyle Walker-Peters, Nkounkou has a chance to cement his place in the history of the club. The young lad will make his first Premier League start against Newcastle United.  At the age of 19, many might think that he is lucky to get this starting place in his first season with the club. Yet, no one should underestimate the potential he demonstrated in these early games. If he is to be seen as the future of Everton, then he is going to have to be given these opportunities to shine.
For those looking on and judging value-for-money, then just look to his £245k price tag while making a judgement. At such a bargain price it is worth seeing what the lad can do for the club. Having already been voted Man of the Match by fans in previous outings – some would argue Everton have already got their money back.
In short
Niel Nkounkou may not have made much impact in the great season opening by Everton, he does promise a bright future. If you were going to read the tea leaves, you would say that this young player was going to become an essential cog in an attacking Everton side.