Fabinho's Mane assist had Liverpool fans on Twitter salivating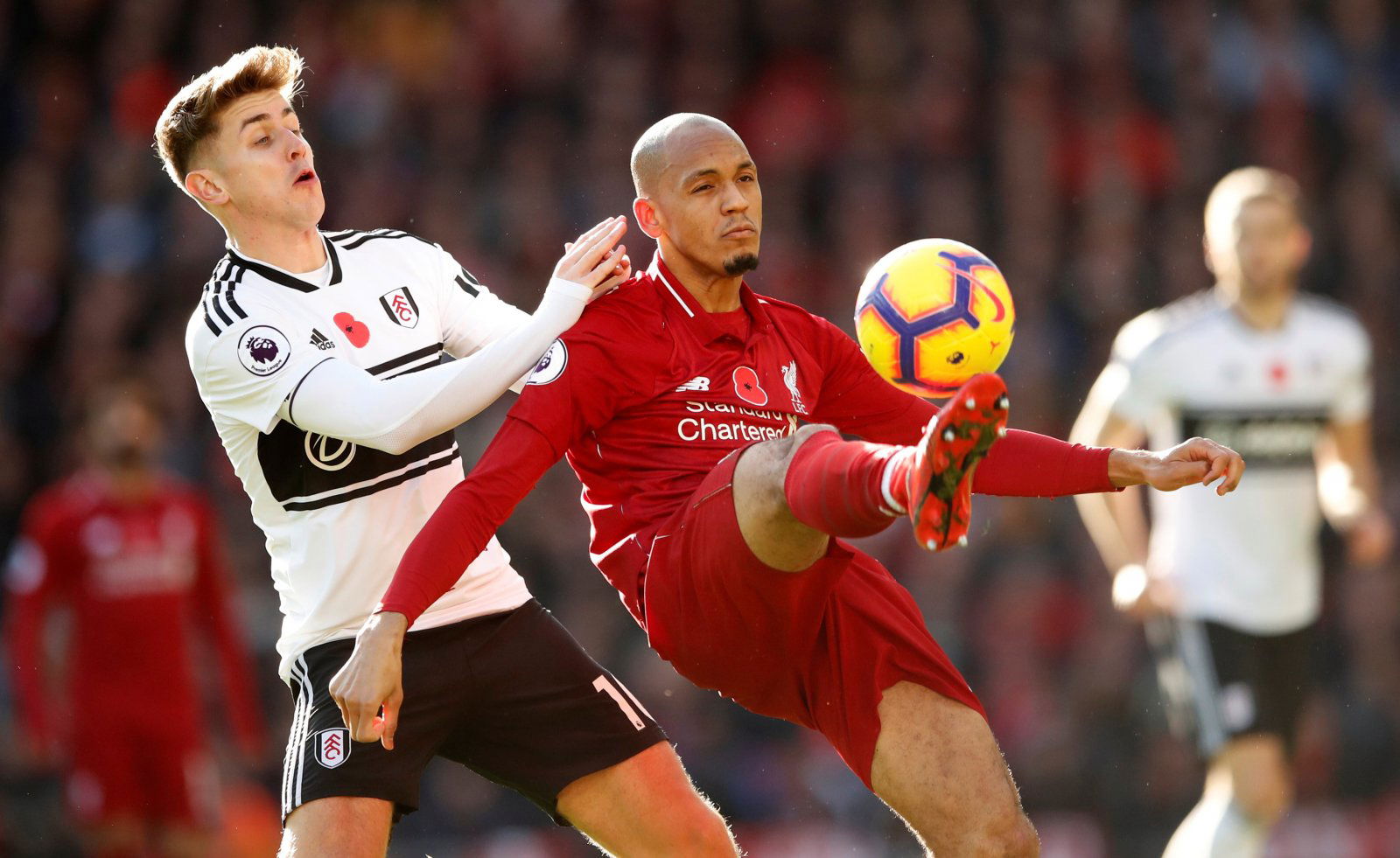 Fabinho Tavares just cannot stop showing off. The Brazilian took his time to adjust to life on Merseyside, but now he's got there, he has really got there. Monaco's former prodigy stepped up yesterday, and he set the tone for the game when he cut United apart with a world-class chipped ball that Sadio Mane finished beautifully.
GET IN THERE SADIO!!! pic.twitter.com/kUXLJTvYLD

— Liverpool FC (@LFC) 16 December 2018
The goal was one that both Liverpool and Sadio Mane desperately needed. Mane missed a number of sitters in the 1-0 win over Napoli last week and the goal yesterday will have done him the world of good. He has his Brazilian teammate to thank for it, though, a Fabinho continues to show his worth in this impressive Anfield side following his big-money move back in May.
Jurgen Klopp will be thanking his lucky stars that he made the move to secure Fabinho's signature so early in the summer window, and the fee of just under £40 million looks like peanuts now that we've all had a chance to see him in action. If he can keep his levels as they are, or even improve them, over the next few months then he will have paid for himself, and the Reds will continue to laud their #3.
You can read the Reds' verdict on Fabinho here:
WHAT A BALL FROM FABINHO

— nolimitbh (@hurfays) December 16, 2018
FABINHO UNREAL

— . (@___Ifc) December 16, 2018
FABBBBBinho

— FreedomPlayer96 (@FP__96) December 16, 2018
FABINHO PASS MASTERCLASS

— Fufu (@theonlyfufu) December 16, 2018
What a ball from Fabinho

— XS (@Xherdannn23) December 16, 2018
Give Fabinho a life time deal

— Nick Davies (@Nick_Davies1989) December 16, 2018
Fabinho life time contract

— :/ (@A7medlfc) December 16, 2018
Fabinho!!!! Behave!!!! What a pass!!! pic.twitter.com/WXjgcwVS1U

— The Optimistic Pessimist (@Lufefe_Panya) December 16, 2018
If Fabinho can make passes like the one yesterday a routine then the Reds will only love him more, and they already adore him at Anfield.