Manchester City: Fans can't believe Jamie O'Hara tipped John Stones for Real Madrid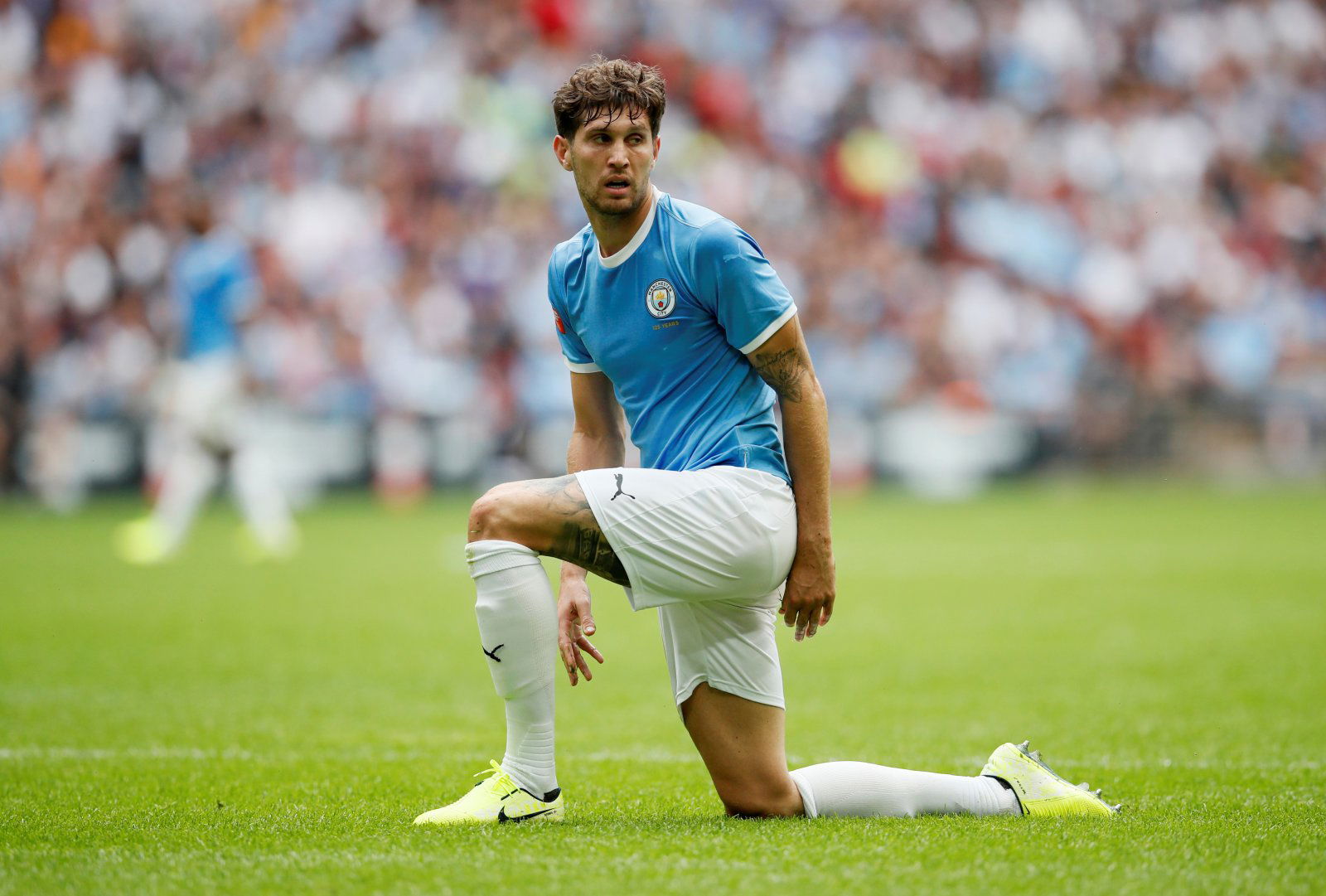 Eyebrows have been raised over the past week with John Stones left to sit on the bench while two defensive midfielders, Rodri and Fernandinho, played at centre-back for Manchester City in the Premier League and Champions League. Despite the Englishman having just returned from injury it still forces the question whether Pep Guardiola has given up on him.
Should Manchester City sign a central defender in January?
Yes
No
He was part of a solid partnership alongside Nicolas Otamendi during the 2017/18 season which saw City win the title with 100 points, but since then both players have dropped in form. Looking at Stones' WhoScored rating over the last three seasons he's had an average of 7.87/10 in 17/18, 6.87/10 in 18/19 and now just 6.56/10 so far this season.
Jamie O'Hara discussed Stones' future on talkSPORT's The Alan Brazil Sports Breakfast and he believes he's finished at City but said "he'd suit Real Madrid & would become a world class player again" and "he'd walk into Arsenal's team but he is too good for them". The radio station's Twitter account posted a clip of the comments and fans were quick to dismiss O'Hara's comments.
"Stones is finished at City." ❌

"He'd suit Real Madrid & would become a world class player again." 🇪🇸

"He'd walk into #Arsenal's team but he is too good for them." 👀@MrJamieOHara1 makes a big claim about John Stones!

Is John Stones good enough to play for Real Madrid? 🤔 pic.twitter.com/SmNfiWTUPe

— talkSPORT (@talkSPORT) October 24, 2019
You can see some of their reactions to the tweet below:
Where is the evidence for this guy being a good defender? I don't think I've ever seen a more over hyped player.

— J.A.O 🔰 (@JuanAnderOnly) October 24, 2019
Was John stones ever world class? All I remember was how much of a joke it was when they paid 50m and he never lived up to it. Should go back to Everton

— Seaaanyy (@SeanySinclair94) October 24, 2019
He's a truly dreadful defender. Nothing world class about him.

— Stuart Loversidge (@StuLoversidge) October 24, 2019
— SilvaBruyneAguero (@takesonlyone) October 24, 2019
A bit over the top by saying he's finished at Man City

— Chris Perry (@Mr_Perry11) October 24, 2019
He'd be on the bench at Madrid with varane and Ramos playing

— Daniel (@Dannn777) October 24, 2019
Man City fans, where do you see John Stones' career going from here?