Manchester United
Man Utd fans want Ivan Perisic to finally move to Old Trafford this summer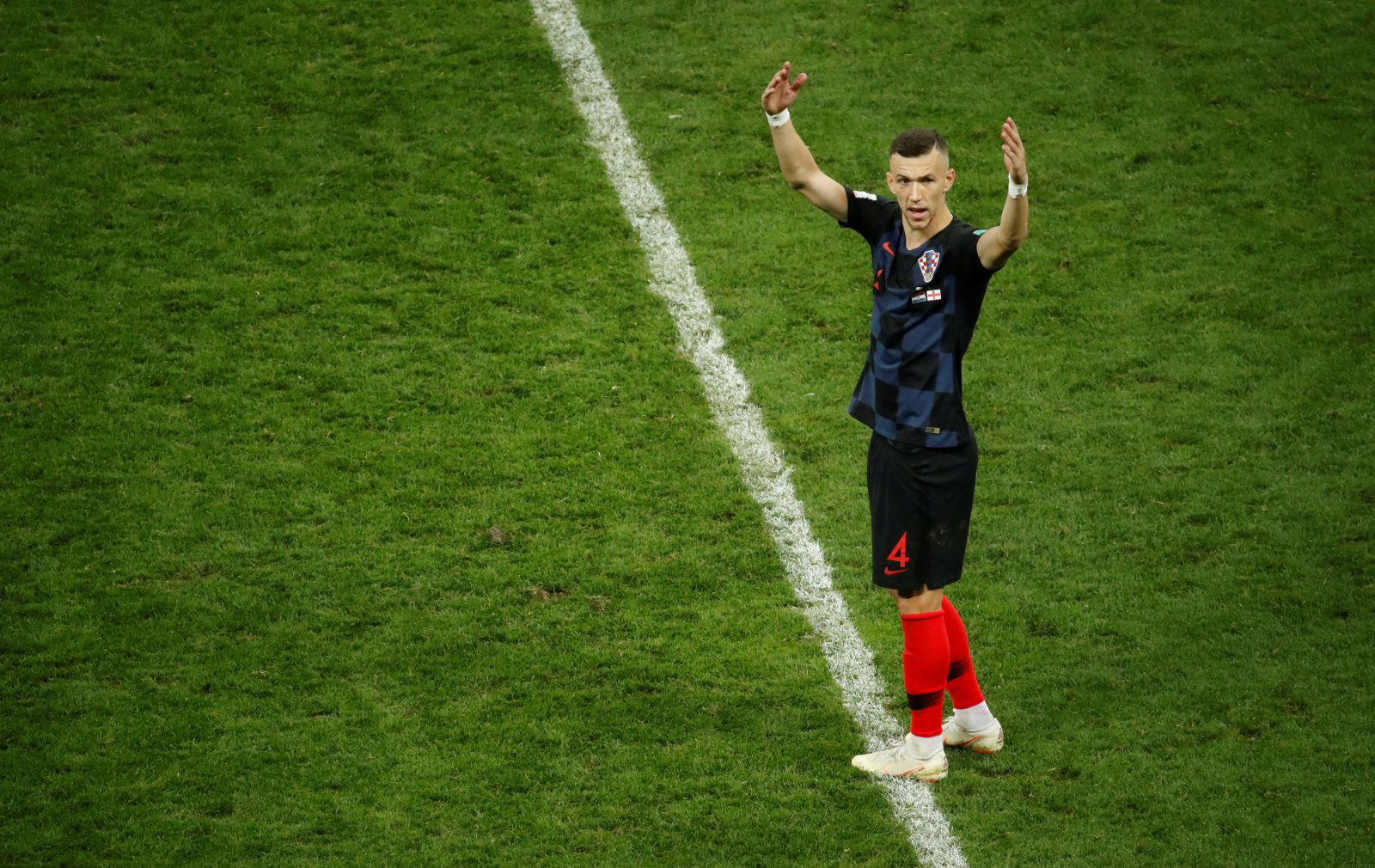 Man Utd had a good season last year, but they fell short in their quest to land the Premier League title, and so the pressure will be on Jose Mourinho to turn things around next season. He seems to be making a concerted effort to give a better go of it next season, with the signings of Fred and Diogo Dalot likely to have a significant impact.
However, it appears as though some Man Utd fans aren't yet satisfied. Indeed, they've taken to Twitter over the last day or so to talk about another player they'd like the club to sign – Ivan Perisic.
Currently playing for Inter Milan, Perisic – who is rated at £36 million by Transfer Markt – has enjoyed a brilliant tournament at the World Cup, and he was instrumental as his Croatia team knocked England out on Wednesday evening.
Perisic was linked with a move to Old Trafford last summer, but a switch never materialised, but now Man Utd fans have recognised what they're missing. Clearly impressed by his electric pace, energy and goalscoring ability, Perisic is a popular man amongst the Man Utd fans online.
They're regretting that they weren't able to sign him last summer, and now many are hoping that Man Utd will return for him before the season begins. One has even suggested that he'd be a better signing than Willian, who has linked with Man Utd earlier this summer.
Take a look at what they've had to say below…
Ivan Perišić is my man of the match – he really showed his talent tonight. Can really see why Jose wanted him at United. #mufc

— United Report (@ManUtdReports_) July 11, 2018
Are you watching Jose? Another wide player who would be a far better signing than Willian! #Perisic #MUFC

— Al Foran (@ImpressionistAL) July 11, 2018
United should just throw money at Inter for Perisic. The guy is superb, yeah he is 29 but give a shit think of what the youngsters can learn form him. #MUFC

— Dave Garghan (@DaveGarghan9) July 12, 2018
My main takeaway from last nights #ENGCRC game! Ed Woodward should just have done as Jose asked him and paid for Perisic! #MUFC

— Ally Murray (@ally19red) July 12, 2018
woke up this morning still in wonder why woodward did not give an extra 10 million for perisic was class again last night for croatia : (#mufc

— AND THAT'S DALOT (@LouiseODonoghu2) July 12, 2018
Why didn't we sign Perisic again last summer?! #MUFC

— Jeff Coote (@jeff_coote1) July 11, 2018
One thing I can take from that game is what a mistake United made by not completing the Perisic deal. The geezer is unreal and exactly what we needed and still need now. £50 million would've been a steal in my opinion #MUFC

— Jamie Rogan (@jamierogan91) July 11, 2018
Can you imagine how our strikers would have been enjoying if we had got PERISIC #MUFC

— @BigV (@bigv_tommy) July 11, 2018
Would love utd to move for Perisic again. He would make a huge difference to us. To think we wouldn't pay an extra few million for him is madness. Surely we would get that back with some sort of shit sponsorship deal. #mufc

— adrian doherty (@adoc32) July 11, 2018
I hope the #mufc board were watching tonight. Perisic was a constant threat. Why did we not buy him again? If Jose wants a player, back him! @manutd

— MUFC 68 (@MUFC_68) July 11, 2018
Last year, I was really miffed at reports linking #Perisic with #Mufc. What a fool I am. Bring him on, and Super Mario #Madnzukic too

— MòHâMėD ÊlfĀtïH (@_ME1) July 11, 2018
Perisic – what a player, we should go all out to get him. He'd complete our midfield #MUFC

— Dave W (@DaveW_MUFC) July 11, 2018
Man Utd fans – thoughts?
Let us know below!