Premier League
Fernando Llorente's performance has got some Spurs fans calling for more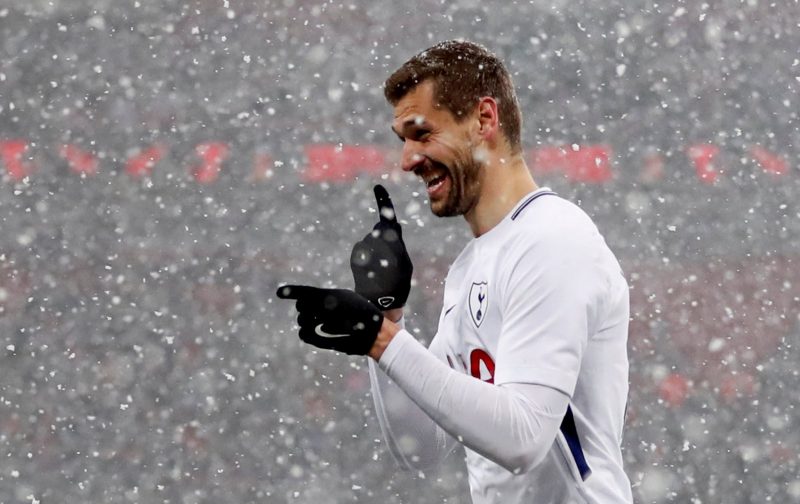 Last night, Tottenham tore Roma apart in San Diego. The Lillywhites had little mercy when they smashed four first-half goals by Antonio Mirante in the Italian side's net. Fernando Llorente bagged two of those and the fans are calling for a resurgence from the Spaniard this season.
Right way to start the tour! Back full of energy. We keep going#Preseason #SpursInUSA #THFC #COYS #ICC2018 #HereToCreate pic.twitter.com/81RbRmZy9u

— Fernando Llorente (@llorentefer19) 26 July 2018
The big striker was brought into the club last summer as a replacement for Vincent Janssen who was shipped off to Fenerbahce on-loan. Unfortunately, Llorente failed to impress in his sole season as a Lilywhite and most fans were led to believe that the ex-Juventus man would be sent on his way to whoever was willing to take him off our the club's hands.
That hasn't been the case though, and now, after a strong performance against Roma, the Spaniard may just have played his way back into contention for Mauricio Pochettino. The World Cup-winning striker is worth having around for his winning mentality alone and if he can pitch in with some big goals in Harry Kane's absence then that's even better.
You can see what the Spurs fans' make of Llorente's performance here:
Fantastic today, Fernando. Honestly thought you were going to bag a hat trick. Keep up the hard work and @HKane will have to start worrying about his place in the team. #SpursInUSA

— Lilywhite Spurs (@Lilywhite_Spurs) 26 July 2018
In Llorente we Trust!

— K.A (@WhiteHartLaners) 26 July 2018
Keep it going mate… make it impossible for Spurs to sell you.

— Neil Datta (@Neil27703386) July 26, 2018
Well played

— (@THFC_99) 26 July 2018
Two goals! Good start!

— Sirpa Kopra (@sirpakopra) July 26, 2018
Well done Fernando. Prove the doubters wrong.

— Hywel Lewis (@HywelLewis1882) July 26, 2018
Congrats for your Brace Fernando ! #COYS

— Christnanda Bellard (@NandsCB) July 26, 2018
As you can see, the fans are delighted with Llorente's efforts last night and can't wait to see more from him.