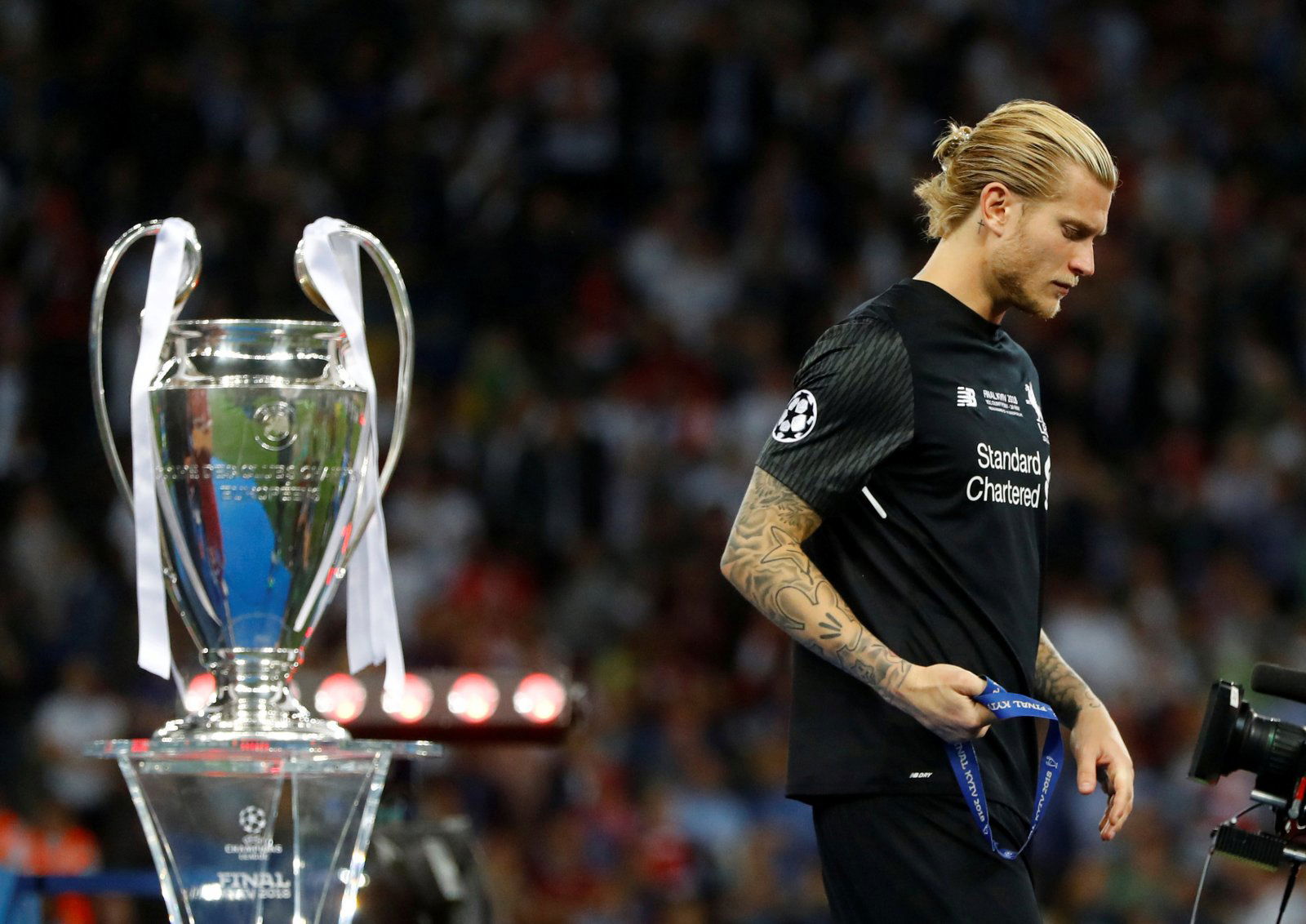 It's finally here. Champions League fever has once again swept through the streets of Liverpool, which must now collectively brace themselves for yet another final. What a season it's been. But if it is to end without a trophy it will have to go down as a missed opportunity of mass proportions.
The Reds enter the fixture as heavy favourites, but fans will certainly not be celebrating just yet. The pain of their devastating defeat at the hands of Real Madrid is all too fresh. Perhaps even more so because of the fashion in which it entailed. Goalkeeper Loris Karius took it into his own hands (or rather failed to) with not one, but two calamitous blunders that essentially handed the prestigious trophy to the European giants.
It's fair to say, the fans were not best pleased. Some of the abuse was horrific. Others understood that while this was disgracefully inappropriate, Karius could no longer retain a place in the team.
No abuse but i can't stand some fans stand behind karius. those mistakes cannot be unforgettable at this level

— lfcidil (@lfcidil) May 26, 2018
Final thing I'll say tonight on Karius, in my job if I had made mistakes in the past and then had a solid period but then made 2 horrendous mistakes on the biggest stage I'd lose my job.

— The Anfield Talk (@TheAnfieldTalk) May 26, 2018
This Karius stuff is getting out of hand already. Both the kickers and the supporters.
I'm all for 2nd chances, but you start with the fact that he cost us the biggest game in club football and you go from there. You can't dilute it. #lfc

— Dan Kennett (@DanKennett) May 26, 2018
Seriously guys ik it's heart breaking but the death threats to Karius is way too far I don't think he should be at #LFC but he doesn't deserve any threats.

— Reds Reports (@RedsReports) May 26, 2018
Loris Karius held his hands up and apologised. For that, I respect him. Now, however, we must go to AS Roma and pay whatever they're asking for Alisson Becker.

Attackers can win you anything, but goalkeepers can lose you everything.

— Matt (@FalseFMatt) May 26, 2018
"I'm absolutely disgusted! Liverpool have chucked it away completely, and my 84-year-old nana could have saved that second one from Bale!"#LFC fan Steven is laying the blame for the team's #UCLFinal defeat at the feet of Karius, but is he being too harsh? pic.twitter.com/sNBni17hxE

— BBC 606 (@bbc606) May 26, 2018
Karius is now a thing of the past, currently located in Turkey after a loan move to Besiktas. But the memories of his blunders live on in the despairing memories of Liverpool fans. With a win all will be forgotten. But just as there wasn't last year — there's no room for mistakes.
Liverpool fans, how did you react to Karius' performance last year? Was it the worst goalkeeping performance in a Champions League final of all time? Comment below.