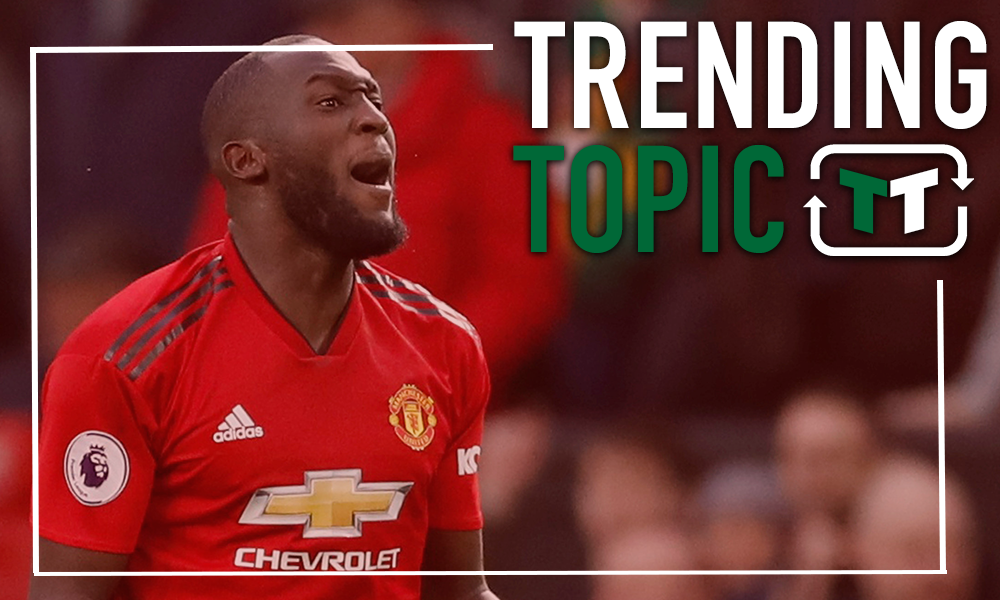 Back in the summer of 2017, Man Utd were in desperate need of a young forward. Zlatan Ibrahimovic had come in and was a great short-term fix, but Jose Mourinho had to look to the future.
That process concluded on July the 8th 2017, when Man Utd confirmed over on Twitter that forward Romelu Lukaku was on his way to Old Trafford, with a deal set to be concluded upon the completion of a medical and once personal terms had been agreed.
Lukaku was coming off the back of a strong season for Everton, and as a player in his early twenties, he seemed to tick all of the boxes. Proven in the Premier League, a natural goalscorer, physical in nature and comfortable both in a technical side and a more route-one system – Lukaku was ideal, on the surface.
Naturally, this led to a lot of happiness from Man Utd fans, who were quick to take to Twitter and celebrate the arrival of Lukaku, who apparently joined for a fee of £76.23 million (as per TransferMarkt). The reaction, however, which can be seen below – would prove to be somewhat misguided.
THE ABSOLUTE SCENESSSSSS

— jord (@wokeuplikeuzi) July 8, 2017
We make you Red , We make you dream,We make you great .That's who we are #MUFC . Welcome @RomeluLukaku9

— THE PROOF (@AlhajiSaliha) July 8, 2017
Finally

— Josh (@AGriezSZN) July 8, 2017
With @lukaku as our main striker and @rushford coming from the flank like the young @ronaldo it looks promising in our attacking force

— Bongz Troy (@BongzTroy1) July 8, 2017
THIS IS NOT A DRILL pic.twitter.com/VM4UJJw8Ks

— CJ (@CJ_constantino) July 8, 2017
Yes!!!!! pic.twitter.com/jzvXXhDUsJ

— fernandes (@fernandesdigoo) July 8, 2017
Now I can go to sleep I think…

— Lost in LA (@erbrlob) July 8, 2017
Good job Ed Woodward

— Fadli Nur Rohman (@fadlinr77) July 8, 2017
Wow. I am glad that this is happening now. Ivan perisic should be next or Fabiano

— Udi Samuel (@UdiSamuel1) July 8, 2017
Lukaku is a good player and man united is a great team behind him, young and strong. Up for good things.

— Kakembo Alex (@krialex21) July 8, 2017
Great news! Byakayoko or fabinho next

— mingma (@sheroa) July 9, 2017
Im sure he will be a greatest deal in this summer as im sure about morinuo's choices.

—  (@HANI_MUFC) July 9, 2017
In the year years since, Lukaku has been great at points, but ultimately, it's fair to say that he's been below par. When he joined back in 2017, Man Utd were looking for a striker to follow in the path of so many remarkable forwards like Ruud van Nistelrooy and, more recently, Zlatan Ibrahimovic. That hasn't happened, though. Despite bagging 15 league goals during his first season, Lukaku's debut campaign was marred by spells of drought – and that drought has only grown worse this term. Goals-wise, he's regressed since his days at Everton, and that's a real blow.
He's bagged just 12 league goals this season, and he's lost his place to Marcus Rashford in recent times following the arrival of Ole Gunnar Solksjaer. The young Englishman has, in recent weeks, offered far more than Lukaku, and he's actually shown a lot of what was expected of the costly Belgian a few years ago – namely hard work, goalscoring and consistency when moving forward.
It's no surprise, then, that Lukaku's agent has recently revealed, via Sky Sports, that the forward likes the prospect of competing outside of England. He's not a guaranteed starter at Old Trafford, and he's not reached the heights that many expected of him. He's not been able to hold down a regular spot in the Man Utd team for more than a few months at a time, let alone a few years, and that's not good enough.
His arrival drew a lot of excitement, but it's fair to say that Man Utd fans will have been left disappointed all in all.
Man Utd fans – what was your reaction when Lukaku joined? Are you pleased with him? Let us know below!