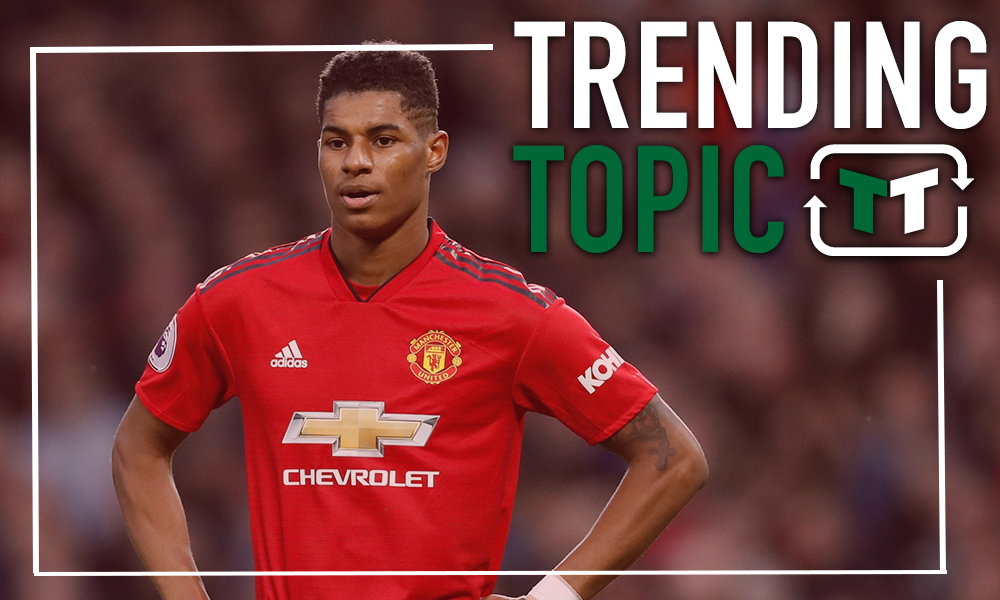 Man Utd have a rich history of developing young players, and on the 28th of February 2016, another young Red Devil made his first Premier League start. With Louis van Gaal's team taking on Arsenal, the Dutch boss had a shortage of attackers, and he turned to a young Marcus Rashford in pursuit of glory against the Gunners.
What followed has since gone down as a huge moment in the modern history of the Red Devils, with Rashford emerging onto the Premier League scene with a bang. Scoring two goals, he was later nominated as the Man of the Match, and unsurprisingly, lots of Man Utd fans hailed their new boy wonder.
@ManUtd 18 Years…Marcus you are going far.God bless!

— Collins Mutiso (@collins_mutiso) February 28, 2016
@ManUtd I think he's got a good chance to be honest…

— Barnaby Chesterman (@BarnyChesterman) February 28, 2016
@ManUtd Marcus Rashford has the best goals per game ratio of all time in the @premierleague #MUFC #MUFCvAFC

— DeathsquadMUFC (@DeathsquadMUFC) February 28, 2016
@ManUtd @Jimboo_Allen He knows what pulling on that red shirt means

— Danny Matcham 20 (@boymetworld91) February 28, 2016
@ManUtd he's a brave and talented youth who's impressive on the pitch indeed he deserves to be the man of the match bravo Rashford

— Peterlyne Nawah (@PNawah) March 6, 2016
@ManUtd Lionel Rashford

—(@AlFuckingPacino) February 28, 2016
@ManUtd he's such a young talent, wow I love him

— @Chibuzo samson (@Chibuzosamson) March 1, 2016
@ManUtd @Khairykj Super performance. Never too early to shine. Proof of what young blood can do to a seasoned team. Kudos to Marcus!

— Bathmavathi Krishnan (@BathmaKrishnan) February 29, 2016
@ManUtd Marcus is a delight to watch. A good finisher

— ken emeka Ndego (@kenemekaNdego) February 28, 2016
Sometimes, initial impressions can be deceiving. There have been countless players that have made one fantastic appearance as a youngster and failed to follow it up with further quality. After all, it's easy to make an initial impression; it's a different task entirely to keep it long-term.
Loads of Man Utd fans were quick to pass judgement on Rashford, touting him as the next big thing in England, and in hindsight, they weren't wrong.
The attacker is now a regular at Old Trafford, and he's apparently on the verge of earning a contract worth an astonishing £300,000-per-week. Not bad for a player that was originally brought in just to plug a gap.
It's a testament to not only his quality, but also the power of the Man Utd Academy. There's clearly so much talent there, and Rashford serves as evidence for the suggestion that all a player needs is a chance. In a period of one game, Rashford went from an unknown to a Premier League wonderkid – and now he's taken it to the next level.
Who knows how far he will go. He's got all the tools to make it to the top. And the signs were there when he made his Premier League debut against Arsenal just over three years ago.
Man Utd fans – what were your first impressions of Rashford? What is next for him? Let us know below!