Flashback: Tottenham Hotspur could do with Benjamin Stambouli now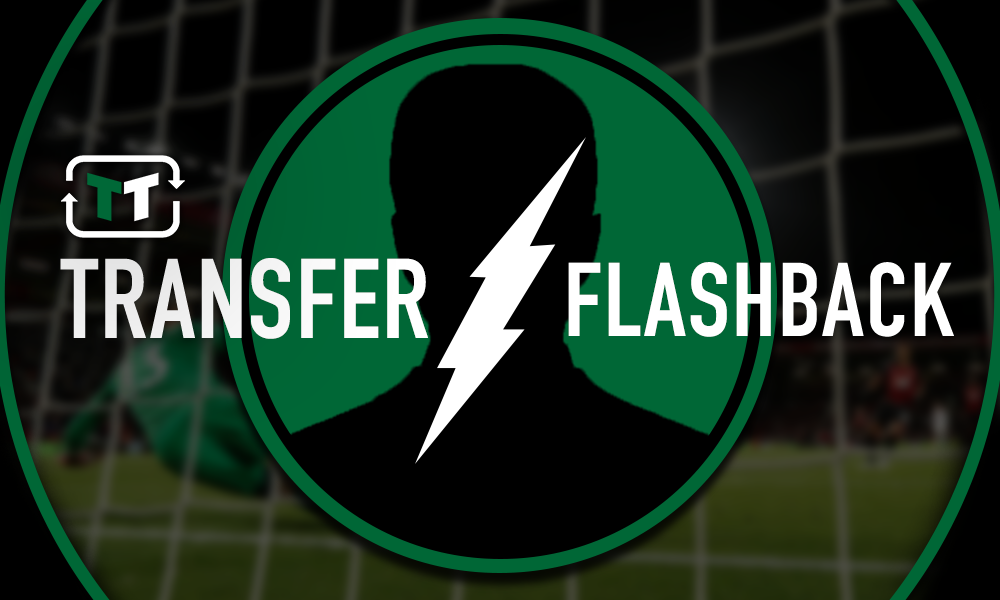 In our latest instalment of the Flashback series, we take a look back at a certain moment and look at how things might have changed those initial reactions.
Benjamin Stambouli may have had a dreadful time whilst at Tottenham Hotspur which lasted just 12 months, however there could be an argument that Mauricio Pochettino needs the player he sold in the middle of his defence more than ever now.
The centre-back originally arrived in north London back in 2014 for an undisclosed fee when Spurs acquired him from Montpellier, however 25 appearances later and he was on his way back to France when Paris Saint-Germain called for his services.
Fans at the time were impressed that Tottenham were able to make a profit on a player that has been dubbed by HITC Sport as Pochettino's worst ever signing, whilst others were quite pleased to see him go at the time.
Here are just some of those initial reactions…
We seriously made a profit on Stambouli… incredible

— E-Spurs USA (@e_spurs_usa) July 21, 2015
@GlobalSpur no awful, but didn't have the legs for a pressing game. Always looked a good yard short of pace. Passing wasn't amazing either.

— D (@wise0w1) July 21, 2015
@HotspurRelated @BenjiStambouli only Daniel Levy could make profit on someone this rubbish!

— Gary Webb (@Webby_03) July 21, 2015
@HotspurRelated Didn't anyone else notice how slow he was? Some touches of flair, but lacked the quickness Poch demands.

— Barry Goodson (@BarryGoodson1) July 21, 2015
@HotspurRelated fantastic, we've now shifted the deadwood CMs, loving it!

— Dazza (@dazzaN17) July 21, 2015
@HotspurRelated Next

— Roy (@topspurs101) July 21, 2015
However, there could be a case that Tottenham need the player that Stambouli has since turned out to become after his terrible spell in north London.
Spurs appear to be in free-fall at the moment as they can't keep the ball out of the back of their net, whilst Charlie Nicholas recently described centre-back pairing Toby Alderweireld and Jan Vertonghen one of the worst partnerships in the Premier League currently, despite having been the best at one point (per Sporting Life).
Indeed, the last clean sheet Spurs managed to keep was against Crystal Palace in September and the aforementioned duo's futures are still in the air and have become a talking point for those in the capital.
However, Stambouli appears to have found his feet as the years have gone by as he now plays his football in the Bundesliga with Schalke 04 – although that story could have turned out differently because they had once transfer listed, per L'Equipe (via GFFN).
Since establishing himself in the German outfit as a key player, the 29-year-old has become a solid defensive figure and, perhaps, one Tottenham are in desperate need of now.
According to the figures released by WhoScored over the last three seasons in top-flight football, the French centre-back has managed to achieve averages of 3.4, 2.4 and 3.7 tackles; 2.3, 1.5 and 1.4 interceptions and 2.5, 2.9 and 2.9 clearances per game.
As mentioned, Alderweireld and Vertonghen have struggled this season, with both managing to achieve 1.5 and 1.8 tackles; 0.9 and 1.8 interceptions and 3.6 and four clearances in their appearances for Spurs.
Of course, it is difficult to see how well a player can develop, however it appears Stambouli may have become a player that Tottenham decided to part with a little too earlier than they, perhaps, should have.
Tottenham fans, what are your thoughts? Let us know by sharing them in the comments section below!