Football fans react to Rafael van der Vaart's criticism of Manchester United defender Harry Maguire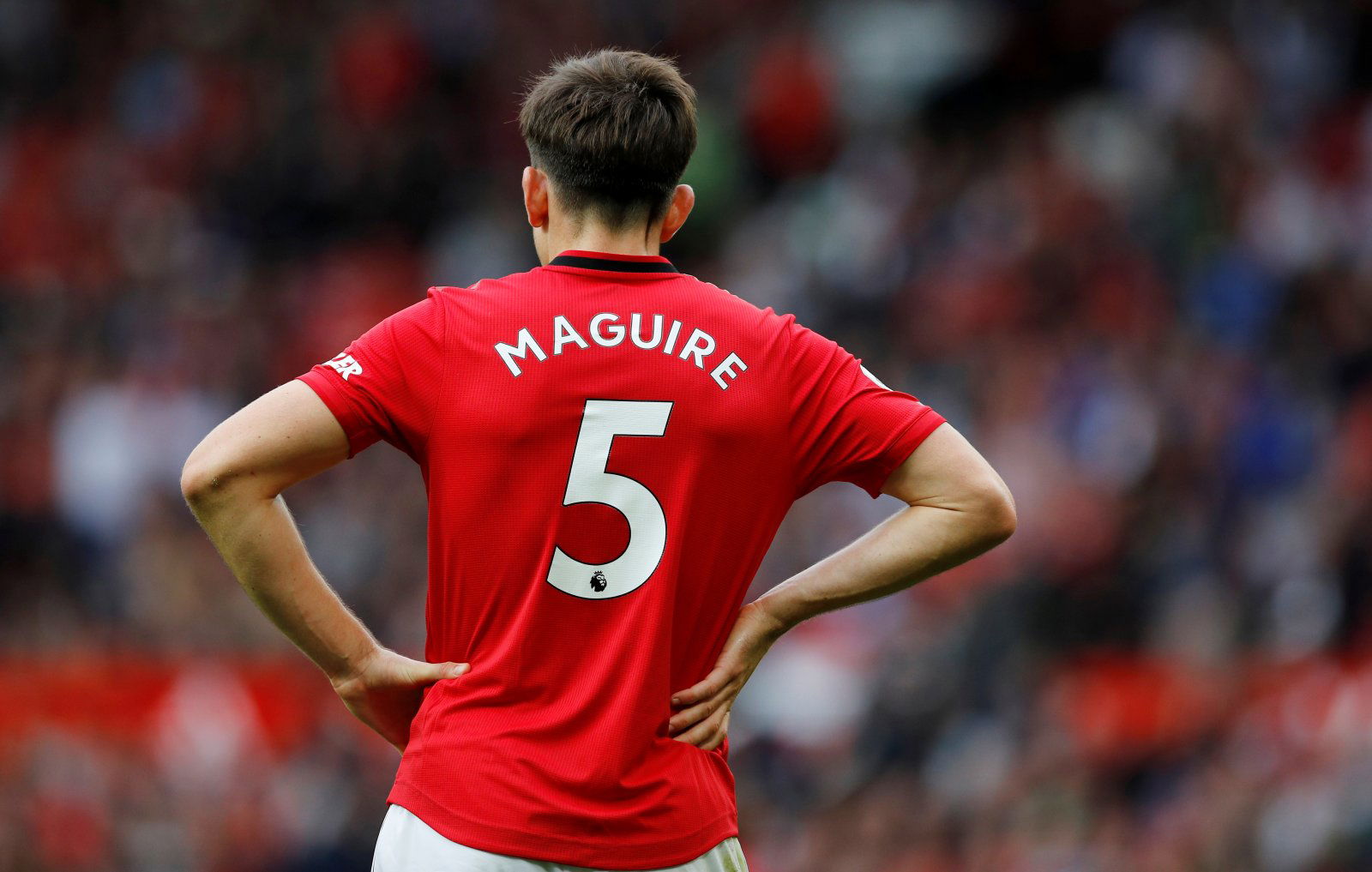 Manchester United produced a decent performance to pick up a 1-1 draw against Liverpool on Sunday (via BBC Sport).
The Red Devils became the first team to stop the Merseyside club from winning in the Premier League this season, (BBC Sport) and it was a much better display from Ole Gunnar Solskjaer's men than against Newcastle a couple of weeks ago.
However, after the match, former Tottenham Hotspur midfielder Rafael van der Vaart launched an astonishing attack on United centre-back Harry Maguire.
"If he [Maguire] is worth so much money, Virgil van Dijk is worth £300m," said van der Vaart (via Daily Mail).
He continued: "If I am going to play with the amateurs on Sunday afternoon, I can easily find three who can do this (play like Maguire). I mean that seriously."
The comments from the Dutchman seem extremely harsh, especially given that the England international actually played well against Liverpool. Indeed, he made a huge 10 clearances in the game as well as also making one interception (via WhoScored).
Several football fans have been reacting to the former Real Madrid man's comments. Whilst most don't agree with his Sunday league assessment, a few do think that he was overpriced at £80m. Meanwhile some – mainly United fans – disagree with van der Vaart completely and suggest that the former Sheffield United man has improved them defensively.
Here are some of the best responses…
Sunday league player that kept out liverpool for most of the game?

— paul cameron (@Paulscw1988) October 21, 2019
incredibly short-sighted statement. If you look at the pure numbers, both Maguire's and United's defensive, you'd see the true impact he's had on their defense. Been great this season. Nobody's ever really worth their price tag these days.

— A former Amazon Warrior 🇬🇾 (@shevin_141) October 20, 2019
So what does Rafael put our defensive improvements this season down to – black magic?

— J.A.O 🔰 (@JuanAnderOnly) October 21, 2019
Maguire did nothing wrong yesterday. Van der Vaart should have a look at Spurs defenders instead.

— Marcin (@Cinkiewicz7) October 21, 2019
Average defender Evans and Soyuncu both better! Thanks for the 80 million 😂

— Terry Moorhouse (@HesapeepingTom) October 21, 2019
Speaking the truth though. Maguire is utter garbage and vastly overrated because he is english. If he was Scottish he wouldn't even get picked for Scotland

— Howdy (@Trader_ofsports) October 21, 2019
Would not call him an amateur – far from it, but he is no where near an £80 million defender.

— OG Henny Loc (@OGHennyLoc2) October 21, 2019