Leeds United's return to prominence this season has been impressive, with Marco Bielsa taking the Whites to the next level in the Championship almost immediately. A dominant win against Stoke City on the opening day of the season has set the tone for the rest of the season, and though the campaign so far hasn't been faultless, they are undoubtedly one of the best teams in the league, and promotion is already looking likely at this early stage.
Certainly, Bielsa will play an important role for Leeds this season, as he already has, as the Whites look to build towards promotion and, ideally, a Championship title, but the Argentine won't be the be all and end all.
Indeed, for that, you have to instead look to the players that turn out in white each and every week. Bielsa can only do so much, and at Elland Road every other Saturday, once the players are on the field, it's down to them to make an impact.
Losing crucial players could have a catastrophic impact as the season, and so keeping the core Leeds squad together is crucial. Unsurprisingly, then, the club apparently want to offer fresh terms to key man Kemar Roofe, at least according to a report from the Yorkshire Evening Post earlier this week.
Whilst Bielsa will continue to have a crucial role as the season progresses, it's an agreement with a player like Roofe that could prove to be the most significant facet of the club's direction this season.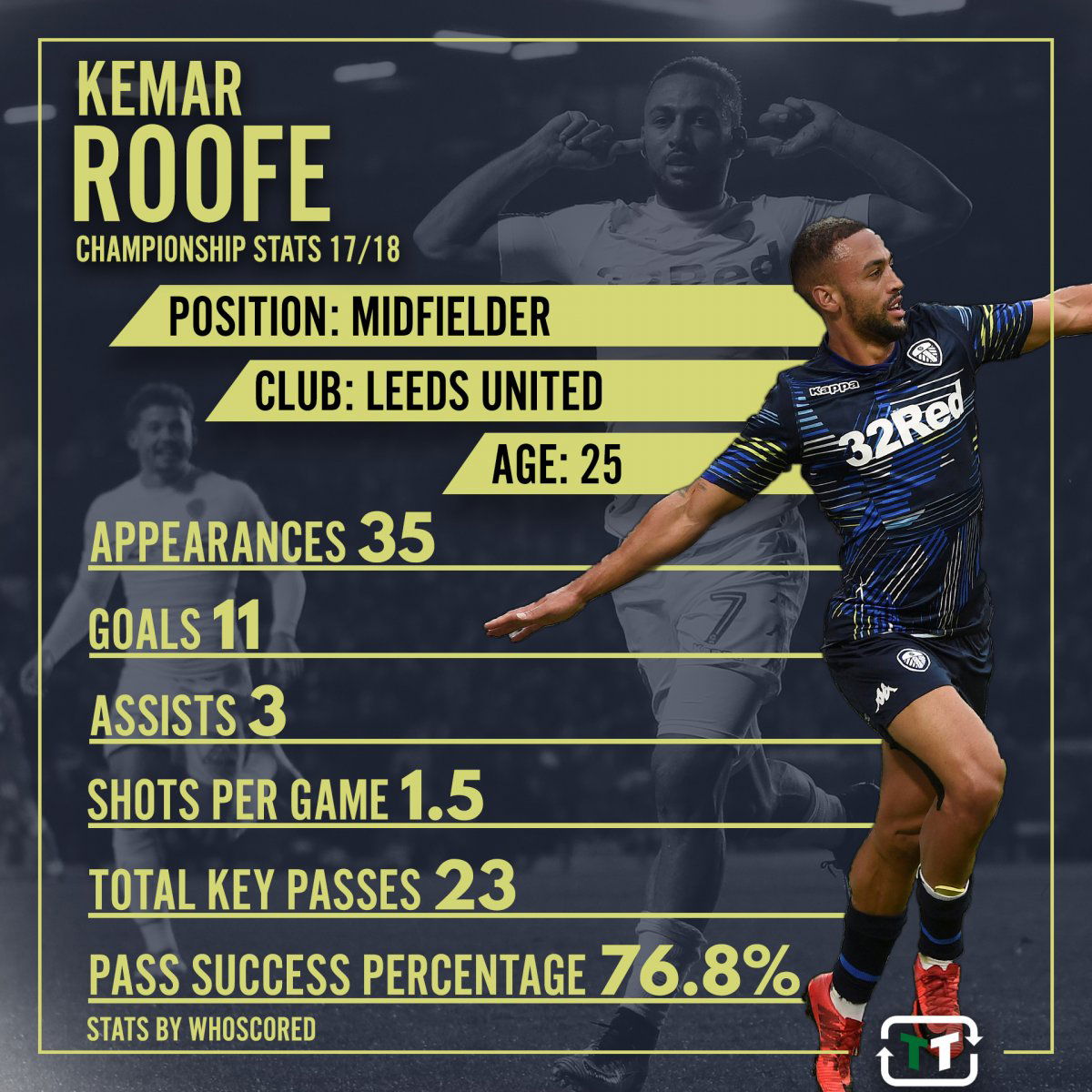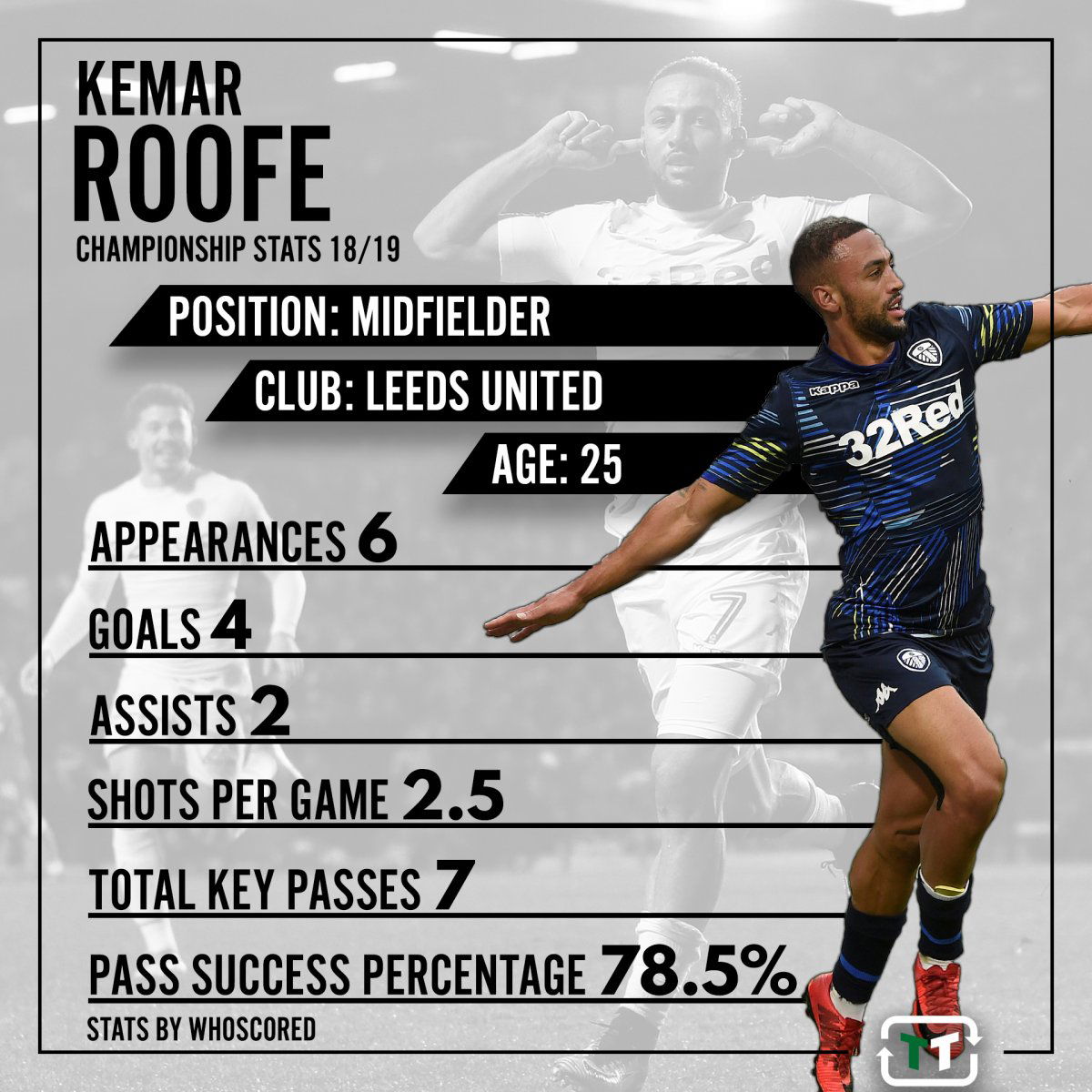 After all, it doesn't take much to understand how crucial Roofe is for Leeds. He looked good last season, with a return of 11 goals and 3 assists coming his way, but he's taken his game to the next level this year. Though an injury has temporarily halted his development, his August was stunning, and he deservedly won the Player of the Month award for his displays. So far this season, he's bagged a stellar 4 goals and 2 assists. If he's able to continue in that way, he'll leave his excellent form last year in the dust – and so his influence for Leeds is only growing with every passing week.
It's no real surprise that Leeds' form has dipped slightly in his absence, too. He's so important to the team, and whilst the club certainly haven't been poor over the last few years, it wouldn't be unfair to state that they've really missed him. They've missed his goals, of course, but perhaps more so, they've missed the nature of his play style. He's a hard worker and he always gives 100%, and sometimes they've lacked that sort of presence in the attack.
Renewing Roofe's new deal has taken on extra prominence this week, too, owing to a recent report from Football Insider. According to Football Insider, Roofe is attracting interest from the Premier League, with the likes of Burnley and Southampton reportedly keen on his services. A move to the top flight of English football is always tough to turn down, and so whilst Leeds are currently on course for promotion, Roofe could yet have his head turned. The offer of a new deal, though, with fresh terms and a prolonged stay included, could help keep him on the straight and narrow – whilst reasserting Leeds' goals of achieving top-flight status will likely help too.
Of course, Patrick Bamford's recent injury has reduced Leeds' options going forward, and whilst he may be back before any potential departure opportunity arises in January, it's still important that Leeds are able to plan for the future knowing that their main man is going to be at the club in a few months time.
The Yorkshire Evening Post reports that Roofe himself is eager to stay at the club, and that's certainly positive for Leeds. He looks committed whenever he plays, with his hard work and energy crucial under Bielsa, but he wants to stay and earn his place, too, and that sort of mentality is vital ahead of a title challenge.
For Leeds, then, all signs point towards offering Roofe fresh terms. It's the sort of move that could have a galvanising impact on the squad as a whole, and it could prove to the difference between a sustained title challenge or a potential fall-off.
Leeds fans – thoughts?
Let us know below!