Chelsea
Forget central midfield: £54m-rated ace could help to transform the Chelsea attack – opinion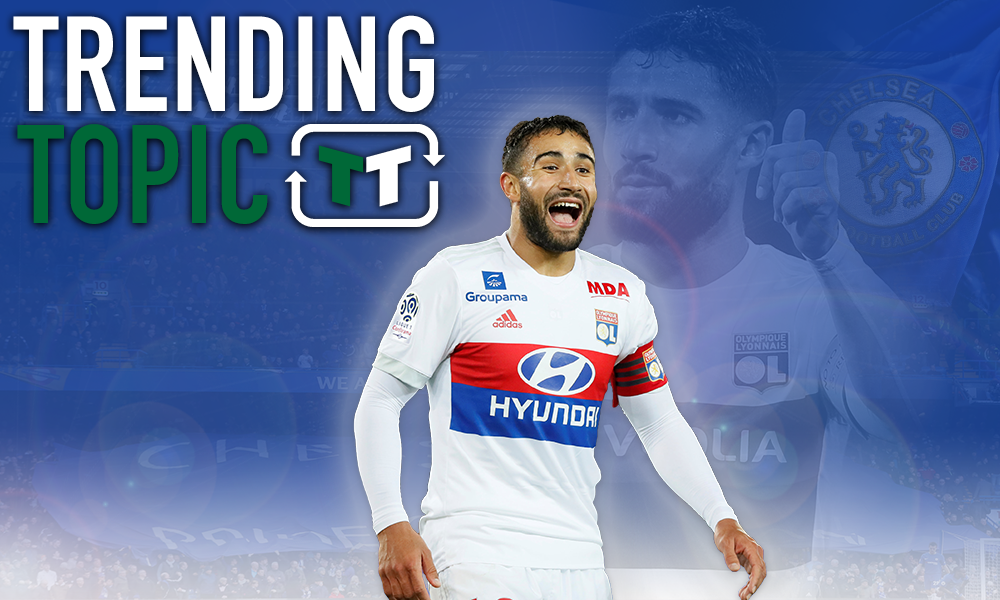 According to Goal, Chelsea were interested in a move for Nabil Fekir over the summer, but the Blues apparently decided against the move after securing what they felt was adequate depth through the middle of the park.
Undoubtedly, the arrivals of Mateo Kovacic and Jorginho, and the return of Ruben Loftus-Cheek, give Chelsea a swathe of options that will have made Maurizio Sarri's job close to impossible if Fekir were to join them
However, one sect of the Chelsea squad that doesn't have as much depth is out on the wings. Of course, Fekir is best suited to a role as a number ten, but perhaps, in a Sarri system, a role on the right-hand side would make sense.
After all, he's got all the tools to make it in the position.
In this situation, Chelsea's attack would remain unchanged outside of Fekir. Eden Hazard is the main man for the Blues on the left, and he offers tremendous quality going forward. His main role is as an inside-forward, which allows him to cut in and make an impact through the middle. Here, he's able to make use of his tremendous dribbling and quality, and that's been hugely useful for Chelsea over the years.
Through the middle, it makes sense to stick with Alvaro Morata. He hasn't been bad over the last few weeks, but he undoubtedly needs to start scoring more often. Fortunately, with the players he'd be surrounded by here, the Spaniard would clearly get a lot of service. In terms of technically gifted forwards, they don't come much better.
On the right, Sarri at present has Pedro and Willan to choose from, but Fekir – who is rated at £54 million by Transfer Markt – would be a significant upgrade. A left-footed player, he would, like Hazard, be able to cut in and make a difference. At Napoli, Maurizio Sarri relied on wingers that could come inside and overload the middle of the park, and with Fekir in there, he'd be able to do just that. Able to make use of his tremendous quality on the ball, Fekir would make a real impact in this position.
For Chelsea, then, bringing in Fekir might not make senses through the middle, but if Sarri persists with a similar system to that which he used at Napoli, it could be a real hit.
Chelsea fans – thoughts?
Let us know below!