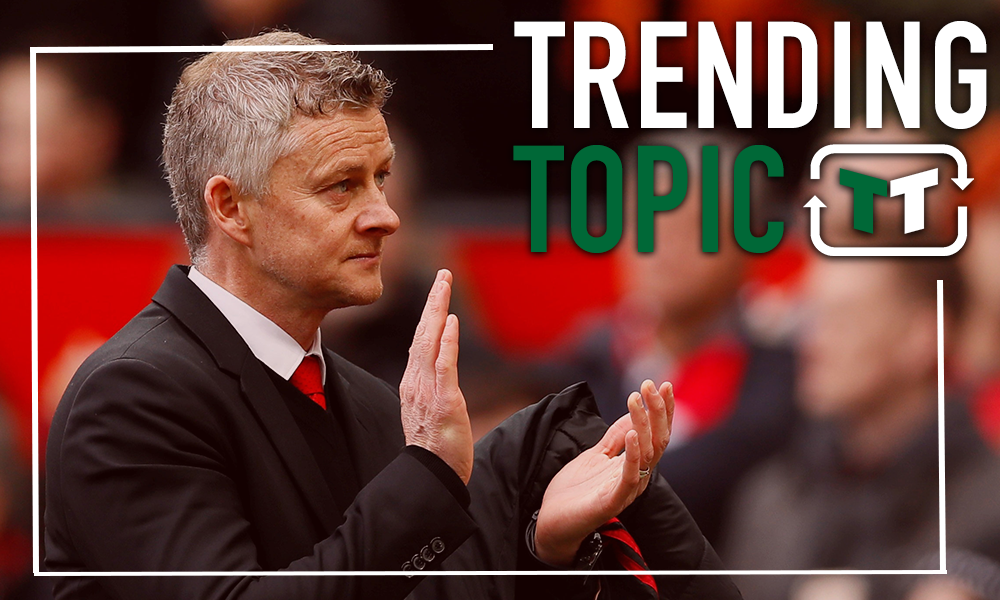 It's pretty clear, at this stage, that Man Utd need more quality moving forward. Since moving from Everton, Romelu Lukaku has divided fans, with his strong spells of goalscoring contrasting with lapses in concentration and regular dips in overall form. 
It's no real surprise, then, that according to the Evening Standard, Man Utd are keen on Portuguese forward Joao Felix – who has been brilliant for Benfica this term.
He recently made headlines for bagging three goals and an assist as Benfica beat Eintracht Frankfurt 4-2, but he's since played a part in 6 other goals – highlighting just how influential he has been this season. With a total of 13 goals and 7 assists this term, there's no denying the 19-year-old's talent.
In time, he'll certainly make the step up to a big European team, and who knows, maybe that team will be Man Utd – and maybe it will be this summer. However, talk of interest in Felix does raise questions marks, namely about Marcus Rashford and where the arrival of the 19-year-old would leave Man Utd's young forward.
Of course, Rashford has spent a large part of the season deputising for Romelu Lukaku this term, and he's highlighted in that time that he's more than capable of doing that job long-term.
Now, not for a moment would the arrival of Felix mean that Rashford is expendable, but it would undeniably have an impact on his future. He would, after all, likely take a backseat, at least with regards to leading the line, with Felix impressing in that role over in Portugal.
In that case, you've got to ask, is this move worth it? Is Felix objectively superior to Rashford? They've got similar goalscoring tallys this season, at least in the league, whilst anyone that has seen Rashford knows that Man Utd would struggle to find a player that works harder for the team.
It's also interesting to note their respective ages. Felix is 19, whilst Rashford is 21-years-old. This isn't a case of Man Utd signing an older player that can help to deputise for Rashford. This is a case of the Red Devils potentially having two of Europe's brightest young forwards – with only one able to play in their preferred role at any one time. And sure, Rashford can play out wide – but he's a natural forward, so why hamstring him by playing him out of position?
The point being, then, is maybe Felix isn't what Man Utd need. They've got the perfect solution to their Romelu Lukaku problem – and the solution is called Marcus Rashford.
Man Utd fans – thoughts? Let us know below!