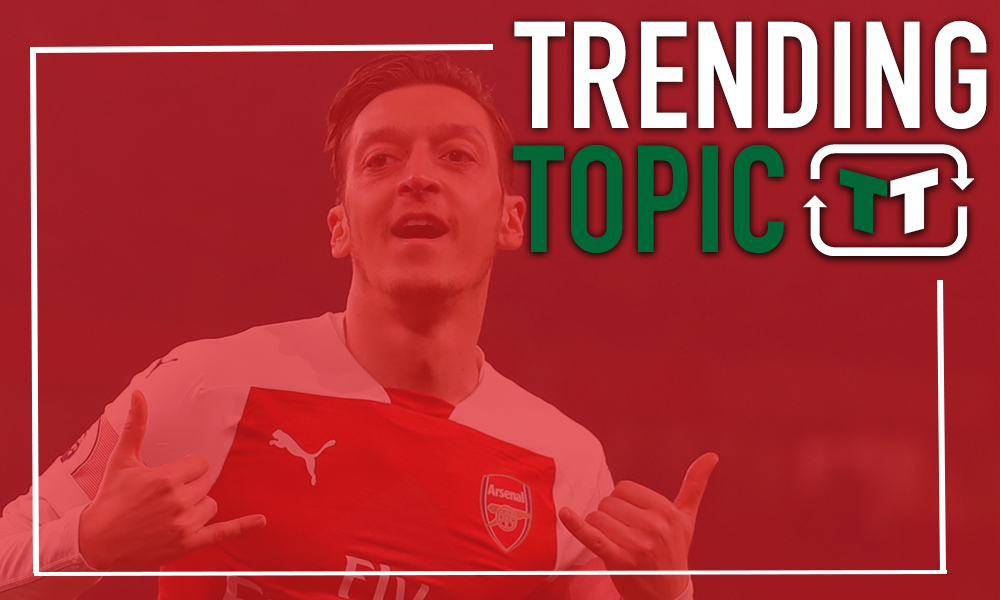 Arsenal have a huge fixture on their hands later today. They're set to take on Tottenham, and it's a huge game for a number of reasons. Of course, the north London derby is always a clash of the Titans, with the two clubs always vying for local supremacy, which naturally adds to the atmosphere of the day.
This game, however, is even more significant than usual, as it could have a huge hand in the race for the top-four. Both Arsenal and Tottenham currently sit within the top four in the Premier League, but with Chelsea and Man Utd in hot pursuit, there's no denying that whoever wins this game will be in a better position.
Significantly, Arsenal are currently just 4 points behind Spurs, and so a win would put them just 1 point off their rivals. If that happens, suddenly finishing 3rd becomes realistic for the Gunners.
So, the pressure is on Unai Emery to get a win, and in pursuit of that aim, it's important that the boss doesn't overlook Mesut Ozil as an option to help give Arsenal the upper hand.
Of course, Ozil is on the back of a brilliant performance against Bournemouth in which he controlled the game. As per Who Scored, he picked up a passing accuracy rate of close to 97%, whilst he also nabbed 1 goal and 1 assist. He was crucial – and he can be crucial again.
Tottenham are a strong and robust team with a brilliant defensive record. If Arsenal are going to get past that, Ozil could be the perfect player. His range of passing is excellent, his goalscoring is reliable, and he just offers the Gunners something different. Not to mention, he's got bags of experience, and he'd help to keep his team level-headed.
He's also, let's not forget, got a point to prove. A major criticism of Ozil in recent years is that he lets his foot off the gas, as he's already proven that he can turn it on when he wants to. However, he's no longer a regular starter at Arsenal – and he'll want to prove that he can be. A big performance against Tottenham could transform his season, and in doing so, he could help transform the game for the Gunners.
Starting Ozil isn't something that Emery has been eager to do in recent months. However, on current form, and given the situation, he could be just the player he needs.
Thoughts?
– Keep up with the rest of our Trending Topic coverage on The Mesut Ozil Problem by clicking here… –