The race for the Premier League title is hotting up as we approach the final months of the season, as is the battle for top four and the scrap to avoid relegation, but the midtable teams are still playing for league places too. Two of those sides, Newcastle and Crystal Palace, go head to head today, and it's a tie that sees Isaac Hayden face Luka Milivojevic.
As the Geordie's reformed wantaway midfielder goes into the clash the fans will be desperate for him to help them bounce-back from defeat against Arsenal, and if he's at his best there's no reason why he can't encourage his side to all three points. In his way, though, will be Palace's penalty king, Milivojevic, who despite being great from 12-yards offers little in the way of a complete central-midfielder.
ISAAC HAYDEN
This season has already seen Hayden try and fail to walk away from St James Park twice. His most recent attempt came in January, and whilst usually this kind of behaviour would bring scorn upon a player, Hayden has remained professional, explained his reasons for wanting out and has proven himself to be one the Magpies' form players this season, striking up a formidable partnership with Sean Longstaff before the youngster's injury.
The Geordies don't want to stand in the way of the 24-year-old's exit as the player's desperate to get closer to his family, yet whilst he's still around they're desperate to get the most out of him. The last few months have seen them do exactly that, and the supporters will be asking for another big display, and maybe even another goal or assist to add to his combined four this season, as they aim to overcome Palace.
TT GRADE: A
LUKA MILIVOJEVIC
It really isn't at all surprising that Crystal Palace win a lot of penalties given that they have the tricky Andros Townsend and Wilfried Zaha turning full-backs inside out every week, but it does mean that Luka Milivojevic is made to look a lot better than he really is.
The Serbian midfielder has grabbed ten goals this season, with nine of them coming from the spot.
However, if you take away the 27-year-old's penalty duty there really isn't much that he offers besides a side-ways-passing run of the mill defensive midfielder. His lack of dynamism makes him predictable in possession and whilst he may have played every single minute of football for the Eagles so far, the Sam Allardyce signing just doesn't strike you as one that could be set to progress and move to a bigger club anytime soon.
TT GRADE: C
TT VERDICT: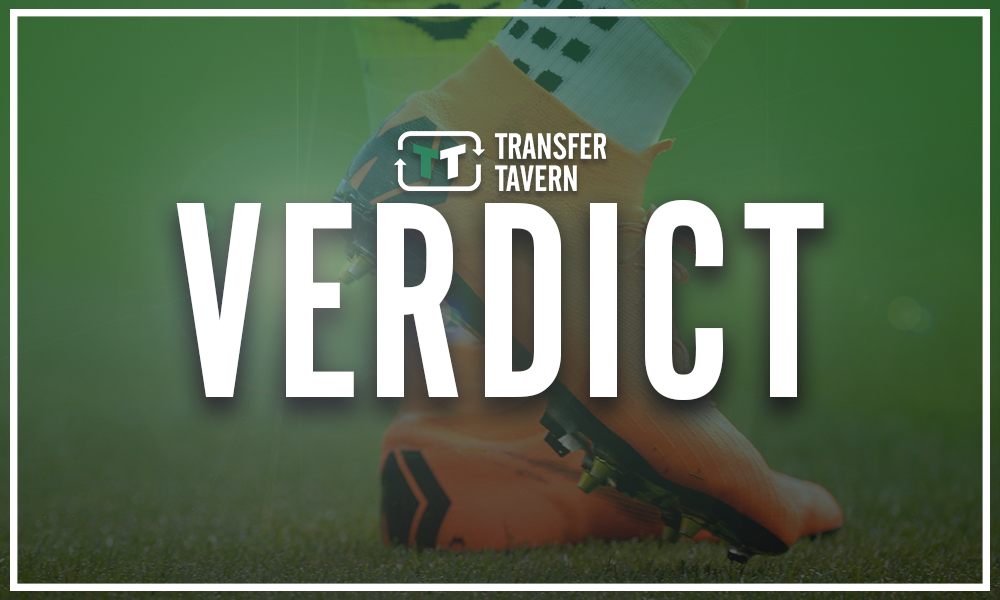 Across the football pitch, there are areas where Crystal Palace are a better side than Newcastle United.
However, in central midfield that just isn't the case. Milivojevic's penalty stats have only inflated his value and with Hayden cutting it in the middle at St James Park with his hard-graft and all-round game shining through, the ex-Arsenal man is the deserved winner in this battle.