Tottenham face off against Ajax tonight in arguably the most important match in their recent history. Obviously, it's the first time Spurs have ever reached the semi-final of the Champions League in its newest form so this is new terrority. With a depleted squad. Great.
Still, despite numerous injuries, they will believe a result is more than possible.
Ajax, meanwhile, have clearly shocked the world this season, beating both Juventus an Real Madrid en route to the semi-final. Their quick, intricate football has captured the attention of the masses. Indeed, the likes of Frenkie de Jong and Dusan Tadic have truly stood up to the task, but perhaps no one should get more praise than Matthijs de Ligt.
Obviously, Tottenham have a strong history of prizing Ajax players away from Holland, especially defenders. Jan Vertonghen, Toby Alderweireld, Davinson Sanchez and Christian Eriksen all came from the Dutch capital with Vertonghen actually the Ajax captain at the time of his acquisition.
Now, de Ligt is one of the most talked about prospects in the game. Funny how things work.
De Ligt is clearly one of Europe's top talents, but how does he compare to former captain Jan Vertonghen?
Let's analyse it below.
Matthias de Ligt
It's been a fairly extraordinary season for the Ajax teenager and captain. At the age of 19, de Ligt has emerged as one of the brightest talents in world football. His performances against Madrid and particularly Juventus had fans raving about his potential.
The defender could be seen rallying the fans minutes after securing a spot in the semi-final. He shows maturity beyond his years, both on and off the pitch with the Dutchman integral in both domestic and European campaigns. He is also the first defender in history to win the Golden Boy award – certainly an achievement.
De Ligt is valued by TransferMarkt at £63m, quite a figure for a 19-year-old defender. However, it won't defer potential suitors. Barcelona, who already have confirmed the signing of fellow Ajax man Frenkie de Jong, have confirmed their interest in de Ligt. Arsenal, Liverpool and Manchester City are also reported to be keen on the defender.
Whether Ajax progress to the final or not, or even win the competition, it looks unlikely that de Ligt will stay.
He truly is one to watch for the future.
TT Grade: A
Jan Vertonghen
Jan Vertonghen has undoubtedly been one of Tottenham's most consistent players since arriving at the club in 2012.
When Vertonghen first arrived in the Premier League, he was entirely novel. He represented the most attacking centre-back Tottenham had ever seen. He scored four goals in his opening campaign, but sometimes left his side vulnerable at the back. That was over six years ago and the Belgian's game has changed entirely.
Tottenham's home leg against Borussia Dortmund saw the defender Vertonghen placed out of position in a left-wing back role. He produced arguably one of the performances of the season with a goal and an assist. The second leg saw Vertonghen back at centre-back, where he was simply sensational. Tottenham faced wave after wave of attacks, but they just couldn't be broken down.
The Belgian was also magnificent over the two legs against Manchester City. His calming presence in defence is absolutely paramount, while he regularly seems to be in the right place at the right time for a last-ditch tackle.
Simply put, the 32-year-old is criminally underrated. He must be regarded as one of Europe's best defenders.
TT Grade: A+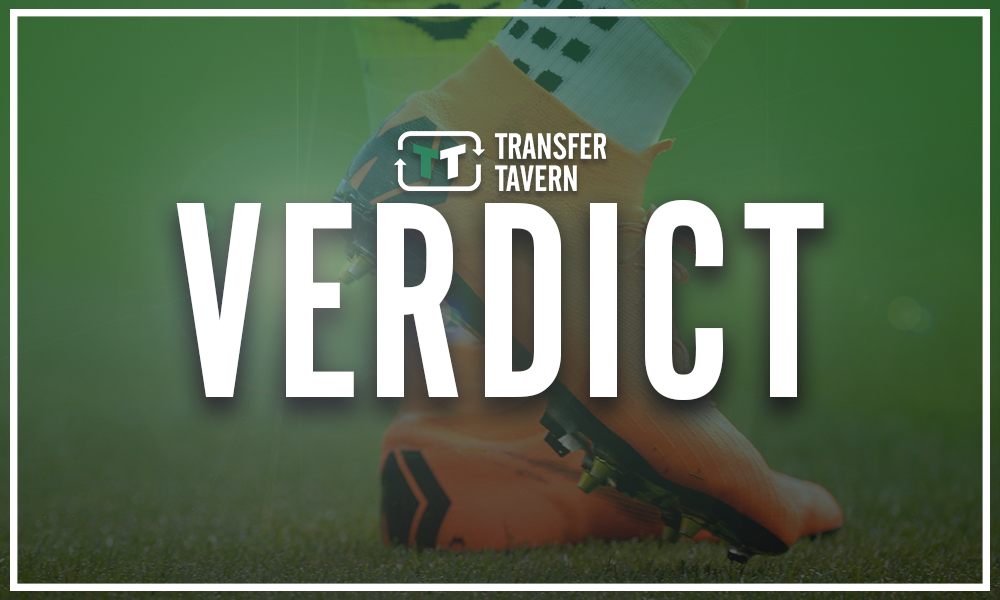 There we have it. It's a controversial one, but Vertonghen nicks this one.
De Ligt is indeed a phenomenal prospect, but if you could only have one for a one-off game, it would have to be the Tottenham man. He has proved his quality time and time again. While de Ligt will most likely become one of the best in the world, Vertonghen must come out on top as it stands.
What do you think Tottenham fans? Is this a fair assessment of the two? Or Should de Ligt be deemed the better player? Comment Below.