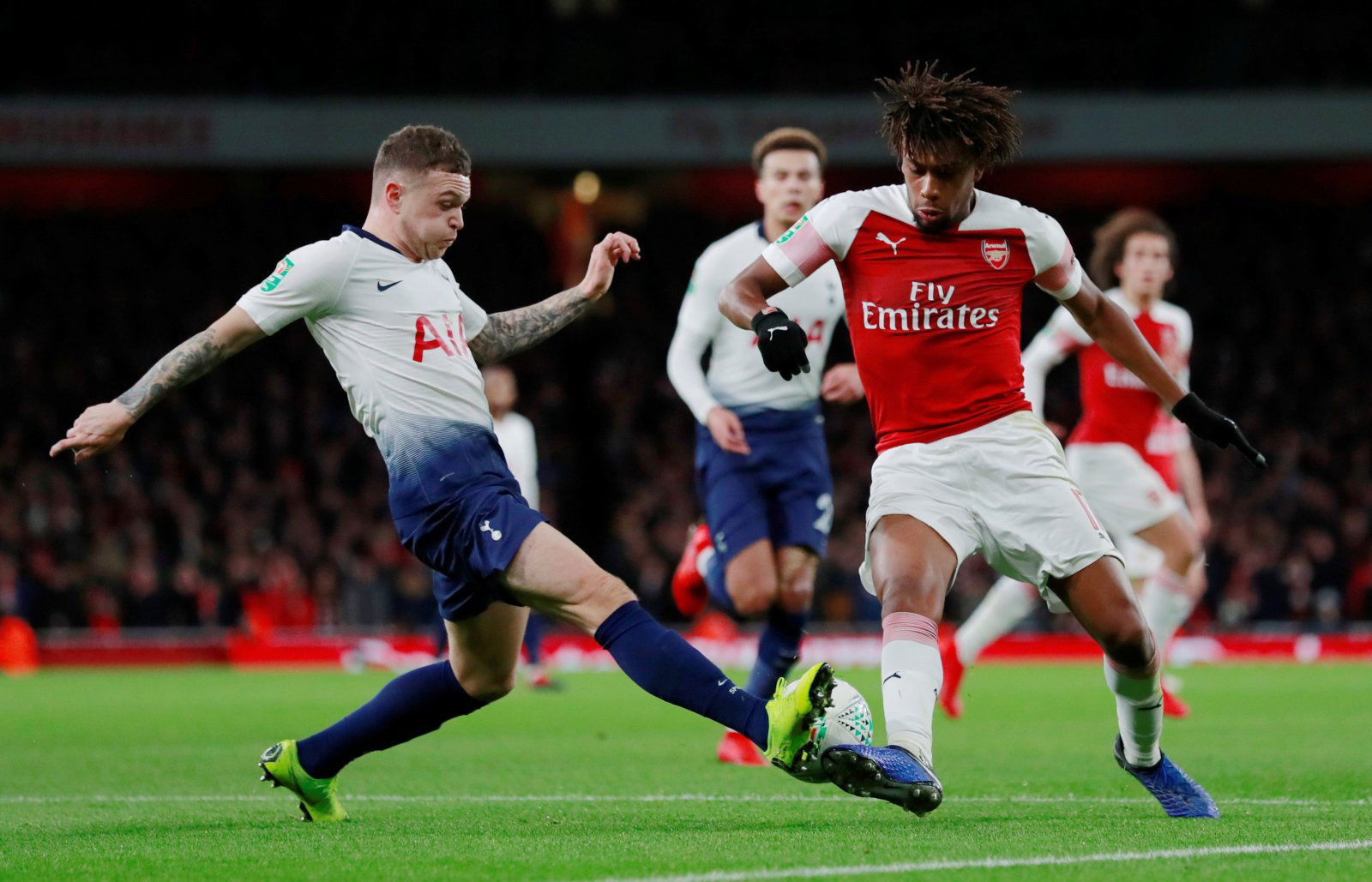 One of the core pillars propping up Mauricio Pochettino's Tottenham career has been his ability to maximise the potential of each individual player.
Jose Mourinho could learn a thing or two from the charismatic Argentine. Tales of individual regression and toxic relationships between players are anonymous at Tottenham Hotspur, with the atmosphere Pochettino has created allowing players to grow under the tutelage of a man they are obliged to trust and admire.
Harry Kane, Dele Alli and Harry Winks are all quintessential examples of how Pochettino has taken talented young players and facilitated their development, but his success is not exclusive to teenagers and players in their early twenties.
A quick glance at Kieran Trippier – a player whose arrival was met with slanderous criticism of Daniel Levy, in some quarters at least – proves that there is no cut-off point for improvement.
Trippier spent his first season in north London patiently waiting for his opportunity, predominantly watching on from the sidelines while Kyle Walker protected the right side of Tottenham's defensive unit.
But Manchester City, a side who sold Trippier (valued at £31.5 million by Transfermarkt) aged 21 after years of development within the youth setup, paved a clear path for his meteoric rise in an ironic turn of fate by purchasing Walker for £50 million in the summer of 2017; perhaps City should have kept Trippier all along – it might have saved them a few quid.
That Gareth Southgate even found a way to incorporate both Trippier and Walker in his starting XI at the World Cup is a testament to how far the Bury-born full-back has come in recent years. The acclaim which he deserves for his improvement was scattered across the media in a series of glowing reviews during the summer, and at the end of 2018 his impact in Russia has not been forgotten.
In a review of the 100 best male footballers of 2018, as published by The Guardian, Trippier came in at 72nd place which, pertinently, was eight places above Walker in 80th.
The Guardian journalist David Hytner had this to say about Trippier: 'A new entry on the list, partly because of his outstanding World Cup performances. He could make a case for having been England's best player in Russia and sparked bedlam across the country when he put the team in front with a precision free-kick against Croatia in the semi-final.'
Arguing the case that Trippier was England's best player at the World Cup is no sensationalist exaggeration; he was tremendous throughout the tournament and his free-kick in the semi-final was an apt moment of headline-making brilliance for an outstanding performer.
Hytner went on to conclude: 'The right-back emerged at the highest level when Spurs sold Kyle Walker to Manchester City in the summer of 2017, seeing off competition from Serge Aurier in the process, and he has continued his progress in 2018. His whipped deliveries are a major attacking weapon.'
The year of 2018 has been a special one for Trippier and, with Tottenham looking to progress a step further by clinching at least one trophy in 2019, he is coming into his prime at a fitting period of time.
Tottenham Hotspur fans – thoughts? Let us know below!