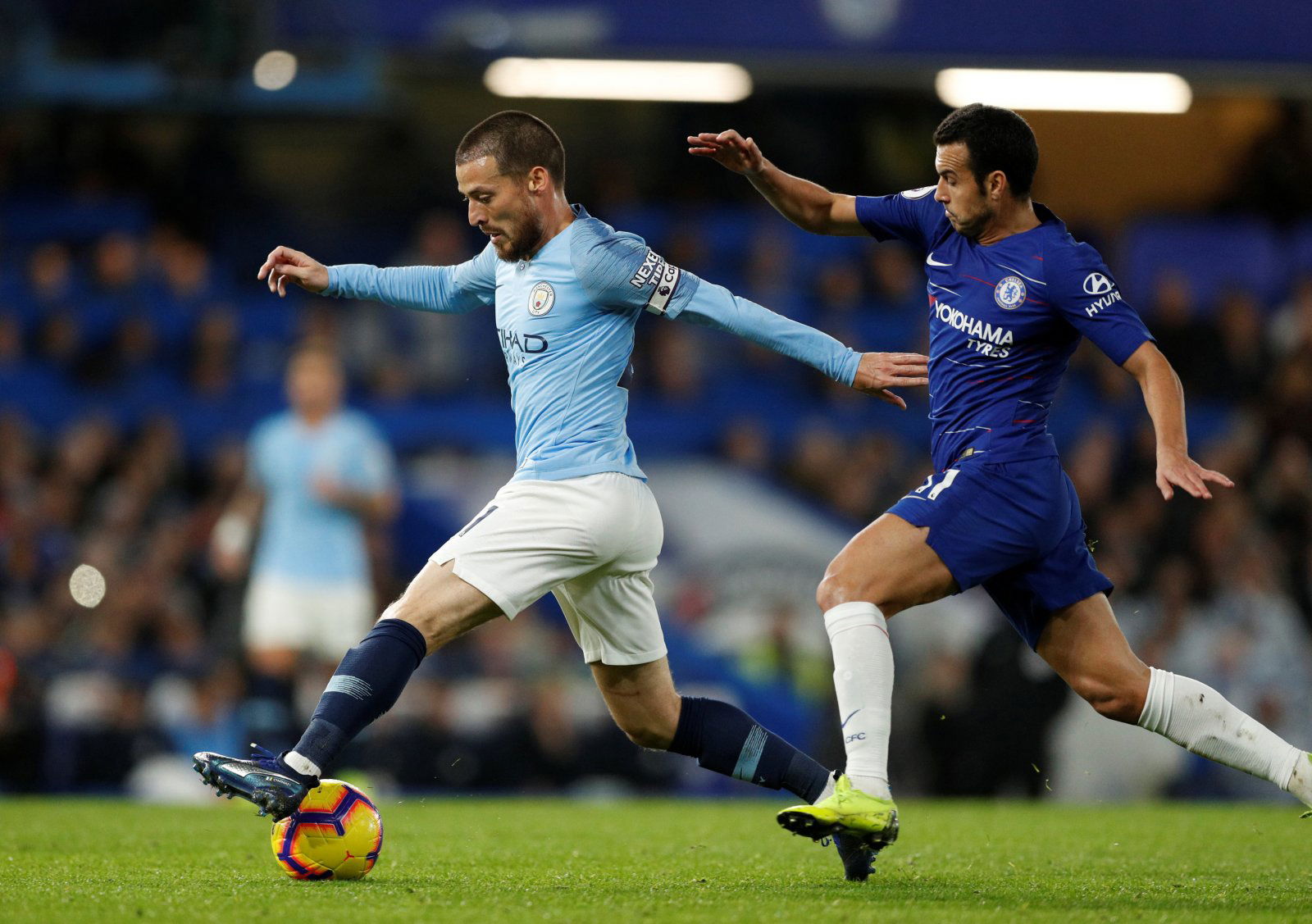 Manchester City managed to keep their quadruple dream alive earlier this week with a penalty shootout victory over Leicester City. 
Pep Guardiola may have been reluctant to admit it but he will have been hurting after City's dream of matching Arsenal's invincibles achievement was shattered at Stamford Bridge.
The Spaniard is a known perfectionist who has already achieved unprecedented success in his career, so the prospect of going down in the history books with an unbeaten season would certainly have been one he was entertaining and hoping to achieve in 2019.
But managers and players are ultimately remembered for the trophies they win and Guardiola will be more concerned with City's Champions League bid rather than a more superficial unbeaten Premier League campaign.
Regardless of the boos which greet the spine-tingling anthem at the Etihad, and the apparent lack of enthusiasm for the competition among particular sections of City's fanbase, there is no question that conquering Europe is the end goal of the Sheikh Mansour era.
Lifting the Champions League won't exactly leave Mansour scratching his head pondering over where to go next, but his investment will not quite feel worthwhile until City have jumped over the biggest hurdle of all.
While ultimately the best team wins over a 38-fixture season in the Premier League, there is always a certain element of luck required to win a cup competition.
City will need lady luck on their side to succeed in Europe, and The Guardian journalist Jamie Jackson has suggested that luck might arrive in the shape of a fully fit David Silva.
Writing in The Guardian's list of the 100 best male footballers of 2018, Jackson delivered a gushing verdict on Silva, who ranked in 20th place for his efforts this year.
'Adding a greater goal threat at 32 years old has made Silva an even finer player: the complete midfield schemer, a footballer unique to City and the English game in his ability to drift, phantom-like, around the pitch finding passes and space his peers cannot. His partnership with Kevin De Bruyne in midfield was the driving force of the title triumph and if City are to finally claim the Champions League this season Silva surely has to remain fit.'
First of all it's important to point out that Silva thoroughly deserves his place on the esteemed list after the year he has endured, with the premature birth of his child making it an incredibly tough year for the Spaniard on a personal level.
Kevin De Bruyne and Sergio Aguero both sit above him in the list in 8th and 15th place respectively but, as Jackson has alluded to, Silva's presence could be the defining factor in City's endeavour to lift Europe's most prestigious prize.
At 32-years-old Silva is ageing like a fine wine. He is more experienced that most in City's squad and one of few remaining survivors from the early transition years of Sheikh Mansour's ownership, and those factors could count for everything as the club progress into the latter stages of the competition.
Manchester City fans – thoughts? Let us know below!