There are very few complaints that Man City fans can have with regards to the tenure of Pep Guardiola. Though his first season was slow, the Citizens came back after that with one of the most dominant performances in recent Premier League memory, and they've continued in a similar vein this season.
On top of that, he's remained likeable on and off the field, whilst he's also transformed many of Man City's players into some of Europe's best individuals.
His attacking focus has really paid off, as evidenced by the lethal goalscoring that came with Man City's form last term, and that's showing no sign of stopping this season.
However, could his attacking focus end up costing the Citizens long-term?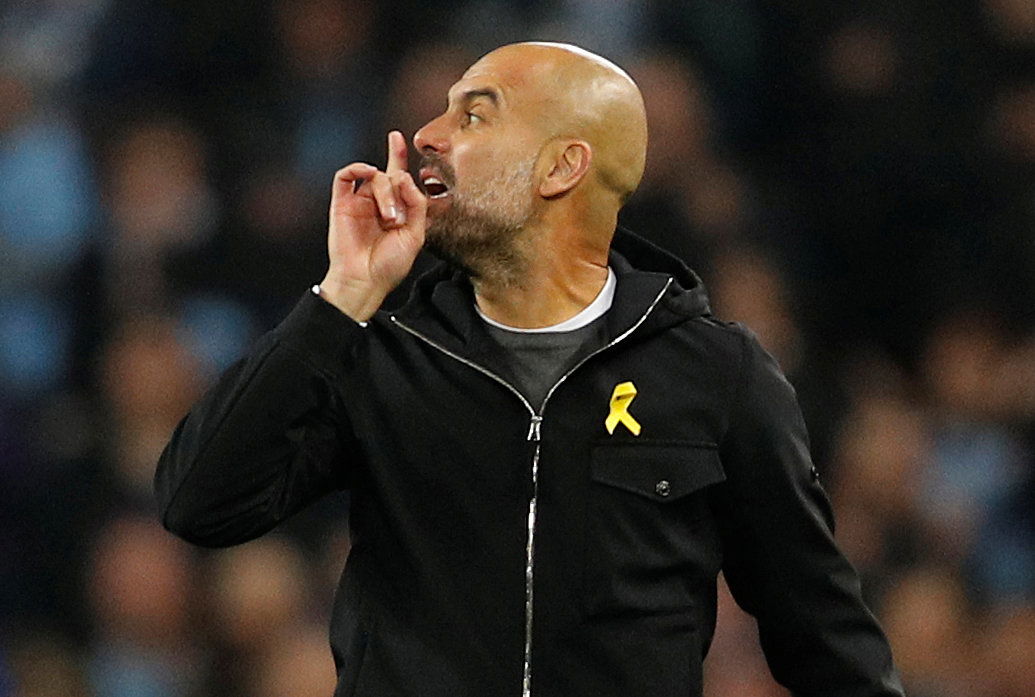 Make no mistake, the focus that Man City have placed on attacking play has been rewarded with a lot of success as of late, but when is enough enough?
According to the Mirror, the Citizens have scouted Lazio man Sergej Milinkovic-Savic. An attacking midfielder that has impressed in recent years, there is no doubting that he's the sort of player that would be right at home at the Etihad – but is he really needed? Significantly, he renewed his contract not long after the Mirror's report, but that doesn't change anything in this situation. Guardiola was still, reportedly, interested – and given the depth available at the Etihad, that interest makes little sense.
In the financial fair play era, clubs can't just spend freely as they have been able to in the past, and City, in particular, need to be selective. Signing someone like Milinkovic-Savic would undeniably take resources away from other areas that may need them more directly.
It says a lot that just a couple of months into a Premier League season, City are relying on a 28-year-old Fabian Delph to play at left-back for them. That's no criticism on Delph, especially given how good he was last season, but the Englishman couldn't get close to the team in previous years, and there's no chance of him getting into any of Man City's rivals' first teams at present. Instead of going out and bringing in a rival for Mendy, City are having to rely on Delph, or Oleksandr Zinchenko, and whilst it's worked out so far, you can't say that City wouldn't be better off with someone more suited to the position.
It's a similar tale through the midfield. Fernandinho is, still, City's best choice there, yet he's 33-years-old. City have not established a contingency plan, and again, this is something that could come back to bite them. If Fernandinho were to suffer a major injury, that would truly unbalance the team, and the consequences could be dire.
Whilst City are yet to move for Milinkovic-Savic, at least as far we know, their merely reinforces Guardiola's offensive focus, and that is a very risky game for him to be playing.
Man City fans – thoughts?
Let us know below?
Like what the TT have on offer? Sign up for more notifications!