Arsenal
Guendouzi's pulling no punches in endearing himself to the Arsenal fans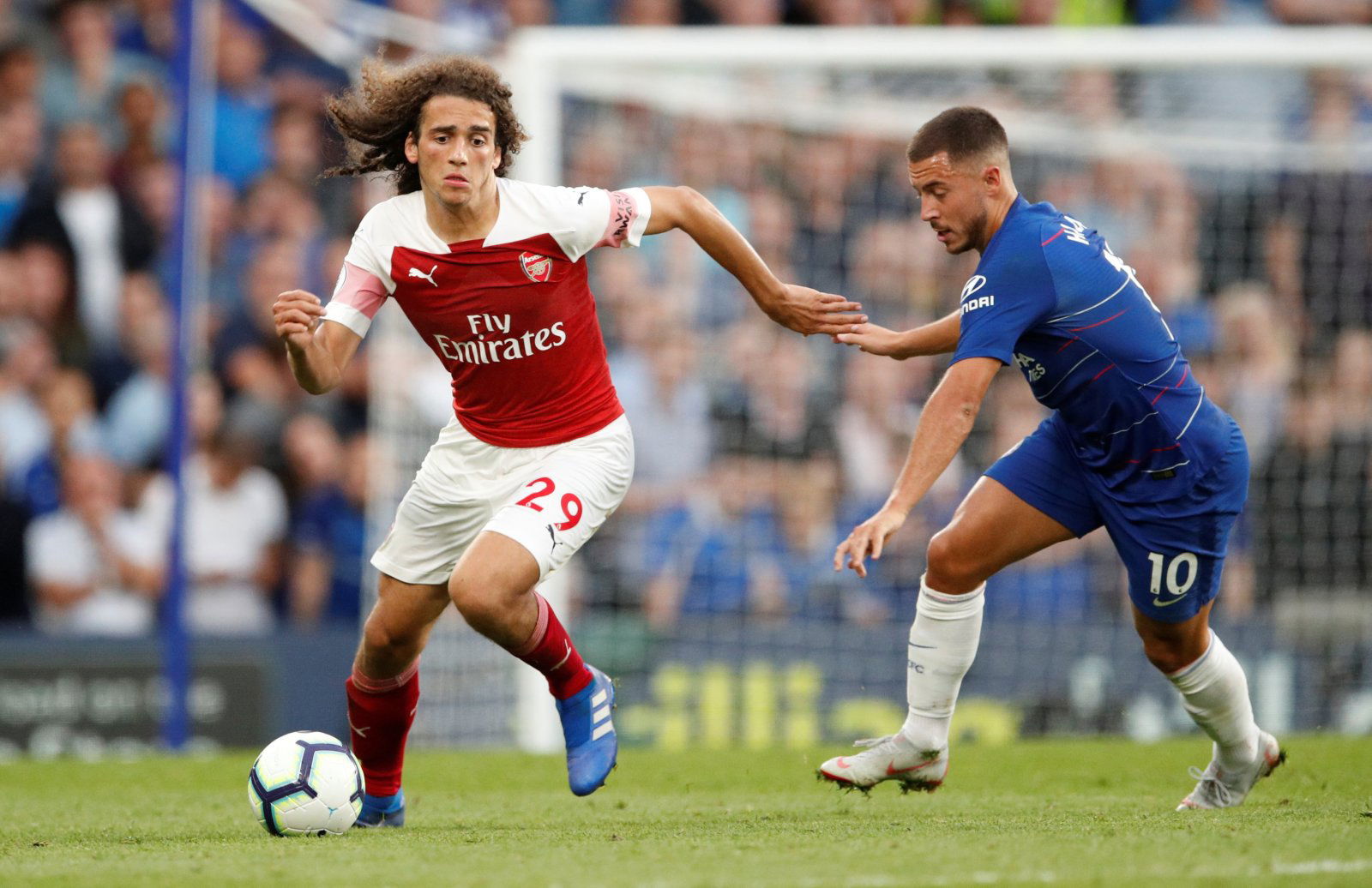 If his performances in his first four games weren't enough, Matteo Guendouzi has certainly won over the majority of Arsenal fans by now with his recent comments about the club. The 19-year-old Frenchman has claimed that he loved watching Arsenal when he was growing up and the fans have lapped up his words.
"Arsenal is the club of my heart, the one I've supported since I was a kid. I grew up watching videos of Vieira, Henry and the others with my father. French players who made history."

– Matteo Guendouzi pic.twitter.com/y7hhD5ut6s

— AFTV (@AFTVMedia) 6 September 2018
As a young French footballer, it will have been hard for Guendouzi to grow up and not be in awe of the likes of Thierry Henry, Patrick Vieira, Robert Pires and some of the other legendary French figures to have played for Arsenal. However, whether the 19-year-old truly was an Arsenal fan growing up is a different story. That won't matter, though, as the fans have already taken a shine to the classy youngster.
Having started all four of Arsenal's games this season it's clear to see that Guendouzi is trusted by Unai Emery and his displays have done enough to prove to the fans that with a bit of coaching, he can become a real star. At the age of just 19, the midfielder is a diamond in the rough at the moment and if he can hone his classy passing range and defensive attributes then there's no reason why he can't go on to achieve big things at the club.
You can read The Gunners' verdict on Guendouzi here:
He reminds me of Viera. Great Talent. @MatteoGuendouzi

— Jimo (@jimo256) September 6, 2018
He will all follow every top french player like Henry and Vieira and leave the club if it doesn't allow him to progress and win major titles. Arsenal is a stepping stone and that is reality.

— Bayern Gamer (@BayernGamer) 6 September 2018
The kid has got ability and he's also a fan. What a Perfect match.

— Ijay Ugwu (@desire_ijay1) September 6, 2018
This kid is a special gem

— fredy miyiachi (@kinyua_fredy) September 6, 2018
Nice

— (@EliteLad) 6 September 2018
@Adithya_04 he's doing it.

— 5 Almighty. LLB, LLM. (@5_theTyrant) September 6, 2018
The fans have taken a shine to young Guendouzi and they'll be hoping he can follow in the footsteps of some of the former French Arsenal greats.