Harry Maguire would be a brilliant signing for Manchester City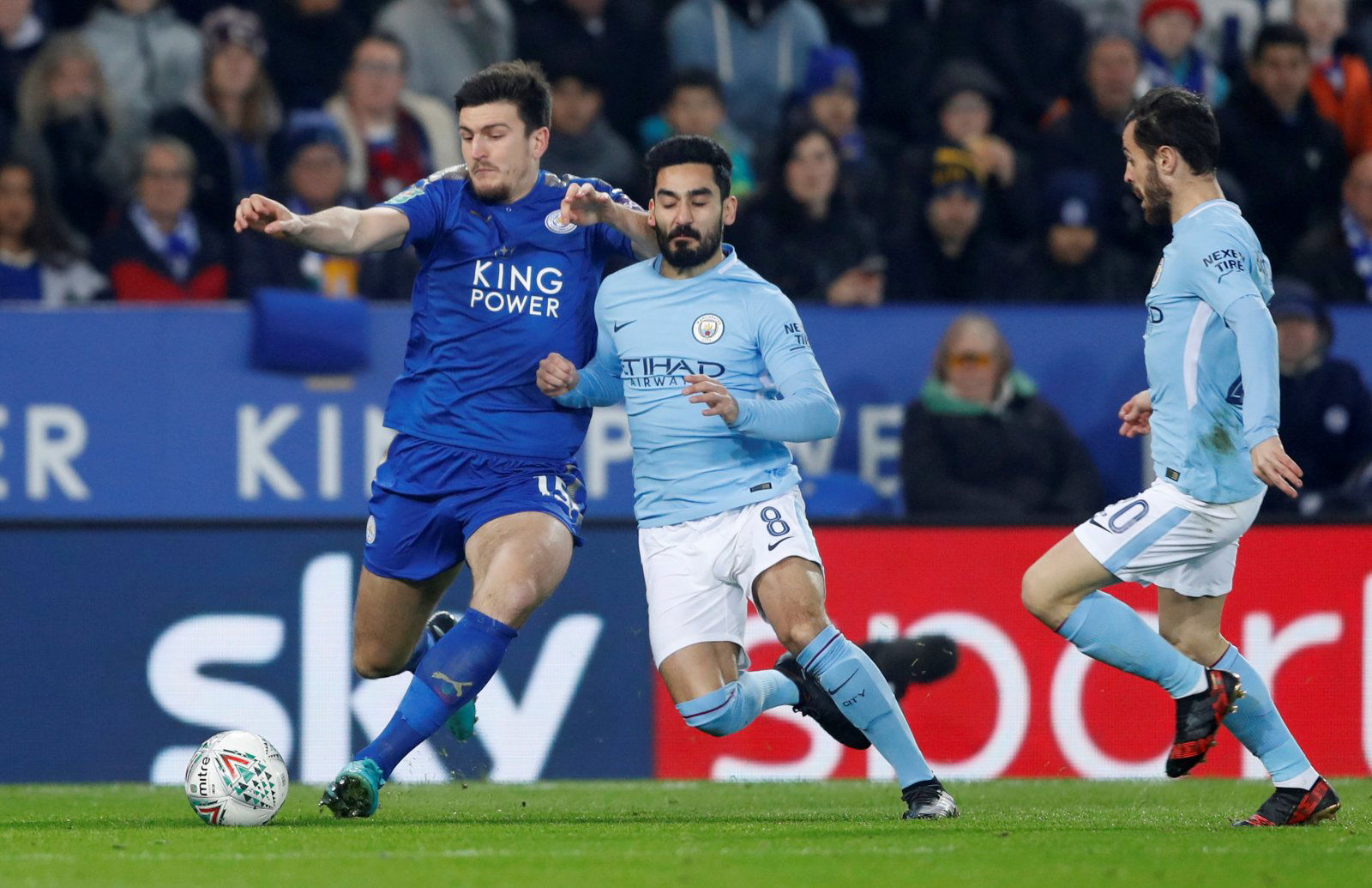 Manchester City became the first team to win the domestic treble and that speaks volumes of how good Pep Guardiola and his players have been.

Despite their stunning achievement, Guardiola is ever wanting more as he aims to win it all next season.
Even with four trophies this campaign, Guardiola will be hoping he can sign some more players this summer, in order to give his side the best chance of continuing their domination.
And now that club legend Vincent Kompany is leaving, City have to sign a centre-back in his place that has the capabilities to be even half as impactful as he has been.
Harry Maguire is the man currently linked (as per the Metro at the start of the week) to the Etihad Stadium and it's no wonder why. He has been brilliant for Leicester City for two seasons in a row now.
Maguire (who is valued at £40.5 million on Transfermarkt) could join Riyad Mahrez who signed for Man City from Leicester last summer for a fee that could cost the Premier League champions a record-breaking amount.
The 26-year-old centre-half has enjoyed the best years of his career as he continues to shine for both club and country.
Guardiola was full of praise for Maguire when the two met in April, which has only intensified speculation.
And whilst the England international signed a new five-year deal with Leicester in September 2018, the opportunity to move to the best club in the country and one of the best in the world is something he will find hard to turn down.
Do you agree that Manchester City should look to sign Harry Maguire this summer… Join the discussion and let us know!