Chelsea
Chelsea fans want Ivan Perisic to join the club this summer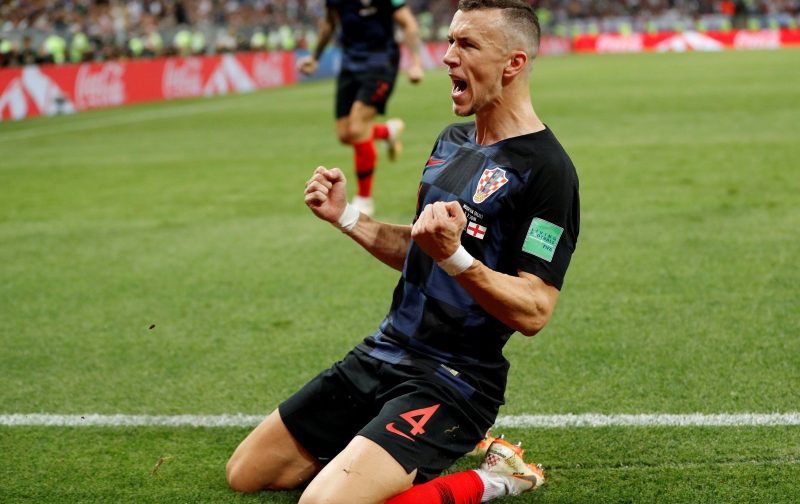 Though English hearts are likely feeling rather defeated today, plenty of Chelsea fans online are feeling hopeful following on from the Three Lions' defeat against Croatia.
However, their sense of hope isn't coming from the England team. No, instead, they're firmly focused on their domestic team and who the Blues might look to sign this summer.
Chelsea haven't made much of a splash yet this season, but that's likely to change in the coming weeks as pre-season continues, given their need to improve, and one player that some Chelsea fans want the club to sign is Croatia ace Ivan Perisic.
He scored the equaliser for the side in the second-half, and his performance was one of real quality and domination going forward.
Chelsea are, of course, lacking attacking depth – with neither Pedro or Willian impressing – and so Perisic would be a good fit on the surface.
At least, these Chelsea fans think so. Take a look at what they've had to say below…
Chelsea please buy Perisic and Witsel. #cfc

— mohd_adlan (@MAdlan2) July 12, 2018
Dear cfc could we please buy perisic #cfc

— Caroline Grounds (@CaroGrounds) July 11, 2018
Hey @ChelseaFC, can we please snap up #Perisic? Too damn good! #cfc

— Tushar L. (@ThatUchihaBrat) July 11, 2018
Courtois
Azp Christi Rüdi Alonso
Kanté
Golovin Jorginho
Perisić Higuaín Hazard

Imagine the carnage #CFC #Chelsea

— Alex (@AzpiChristiRudi) July 11, 2018
Can't believe how good #Perisic was, #chelsea get him signed!

— Dave Withey (@_DJWithey) July 11, 2018
If Hazard joins Real Madrid #Chelsea must target Ivan Perisic…

— Jones_Silva (@McJonesOfficial) July 11, 2018
how old is perisic again?..asking for a Chelsea fan?

— kehinde (@StaxKenny_) July 11, 2018
I hope Chelsea sign Perisic he's fire

— George Stoner (@GeorgeStoner2) July 11, 2018
Perisic … Chelsea … Buy him please

— Daniel Hykin (@DHykin) July 11, 2018
Chelsea sign Perisic after this game. @ChelseaFC

— Lookman (@Mayordollar) July 11, 2018
Chelsea fans – thoughts?
Let us know below!