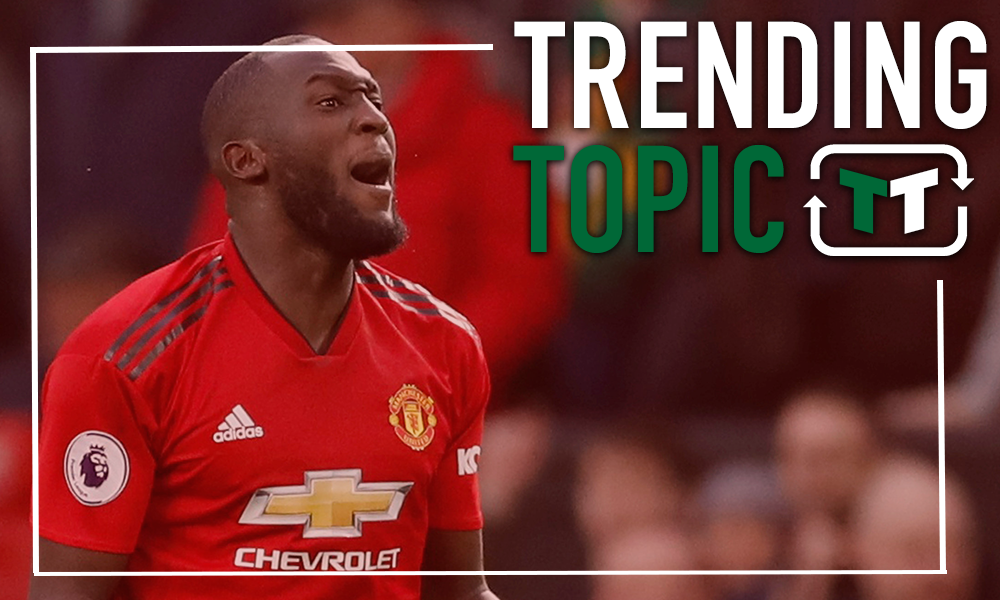 Sometimes, players have life-cycles at certain clubs, and after a period of time, sometimes no matter how successful they've been, it's just time for them to move on. It might be down to a change in manager, a change in system or merely a change in approach, but in pursuit of a greater goal, sometimes sacrifices are made. 
Occasionally, players will recognise this before it happens. As a result, they'll look to leave the club before the changes happen, allowing them to remain at the top of their game and not risk becoming a secondary figure. Others, though, don't get out soon enough. Take Danny Drinkwater, for example. Chelsea's system has changed and he doesn't suit it, and he had the chance to see that and get out last summer or in January. However, that didn't happen – and now his reputation has gone downwards.
The reality is that, sometimes, it's nothing to do with a player's overall quality, but rather it's to do with their suitability, and that's certainly the case for Romelu Lukaku at Old Trafford.
Since signing for Man Utd, he's been a core part of the team, but that's changed somewhat under Ole Gunnar Solskjaer. He's had to take a backseat to Marcus Rashford as of late, and that's indicative of a change in the system at Old Trafford. Whilst Jose Mourinho preferred a route-one style of play, with a focus on long balls and counter-attacks, Solskjaer has shifted to more of a possession-based system relying on tactical quality – and Lukaku simply doesn't suit that.  It's no surprise, then, that his agent has confirmed that Lukaku will discuss his future at the club this summer ahead of next season. 
He's not a player that's known for his first-touch, whilst his general hold-up play and passing are also below par. He's at his best when the ball is fired forwards and he's able to make use of his expert finishing. That's less important in the current system; hence why Rashford has been given the nod.
Furthermore, you only have to look at the rest of the Man Utd squad, and how it could look over the coming months, to see that his role is reducing. Between the likes of Anthony Martial, Jesse Lingard, Marcus Rashford and reported interested in players like Jaden Sancho – where does Lukaku fit? These are fluid players with bags of technical ability – and that won't suit Lukaku.
For that reason, maybe it's time for the Belgian to move on. He could have a role to play at the club, and he'd probably get a good amount of time on the field. However, he needs to maximise his talents, and he wouldn't be able to do that at Man Utd. If he wants to get the best out of himself, Old Trafford isn't the place for him.
Man Ud fans – do you agree? Should Lukaku leave? Let us know below!